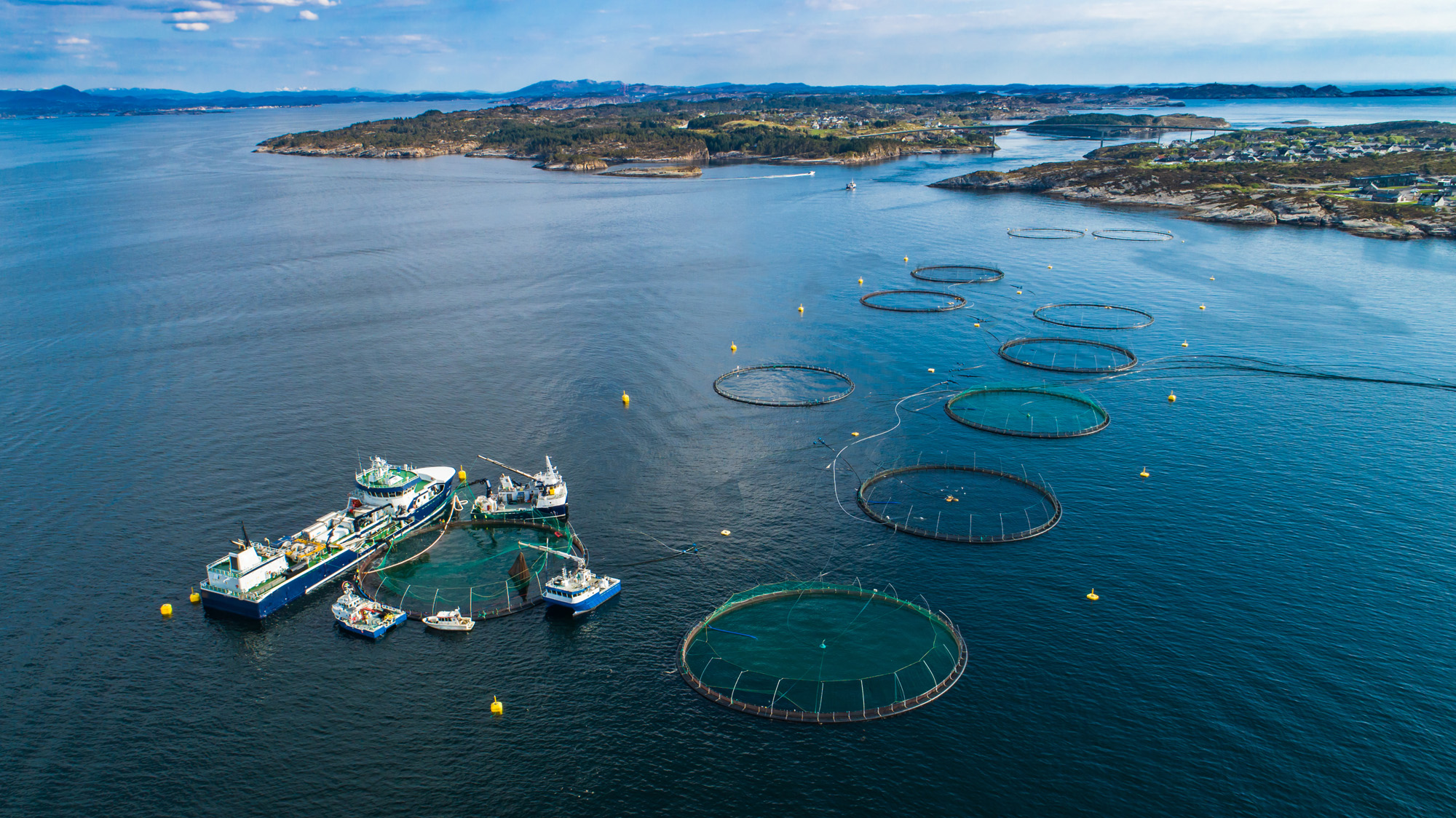 Fisheries & Commercial Fishing
Maritime
The competitive world of fishing is evolving: new technologies and regulatory requirements are changing the field, and reliable connections on deck are now more critical than ever. Iridium and its partners are key to succeeding in a tough market with regulatory compliant, high-performance, cost-effective maritime voice and data solutions. From finding and selling catches faster to real-time data monitoring, Iridium® enables more efficient fishing for vessels large and small.
Featured Applications
Vessel Operations

Real-time Situational Awareness 

Weather Updates/Monitoring / Synchronization

Oceanographic Data

Buoy Data (water, nutrients, etc.)

E-Navigation Updates

VDR Monitoring (Vessel Data Recorder)

Connected Ship

Safety and Compliance

GMDSS

Safety Alerting

Safety Calling

Anti-Piracy

e-Log 

SOS

LRIT

SSAS

MOB

Crew Welfare

Multiple High-Quality Voice Lines

Messaging Apps

Weather Data

Database Sync

Smartphone Connectivity

Prepaid Calling
Real-time Fleet Management

Vessel Maintenance

Fuel Optimization

Engine Monitoring

Over Speeding

VMS & Sustainable Fishing

Real-time GPS Reporting / Tracking

Location and Route History

Position, Speed, and Direction Reporting

Geofencing

Catch Reporting

Remote Catch Analysis

On-board Imaging
Iridium Advantage
Iridium is the only satellite provider capable of offering voice and data services anywhere on Earth, including the poles, keeping vessels of every size connected in the open waters. Global coverage, paired with Iridium Connected® partner solutions, makes VMS and fishery services smarter and more efficient in their operational communications including catch reporting, real-time price checking, imaging, and onboard surveillance. When real-time communications are essential, Iridium's VMS and e-Log book compliant services keep fleets online and connected with a range of solutions that avoid terrestrial interference and noise.
Reliable, Global Coverage
Benefits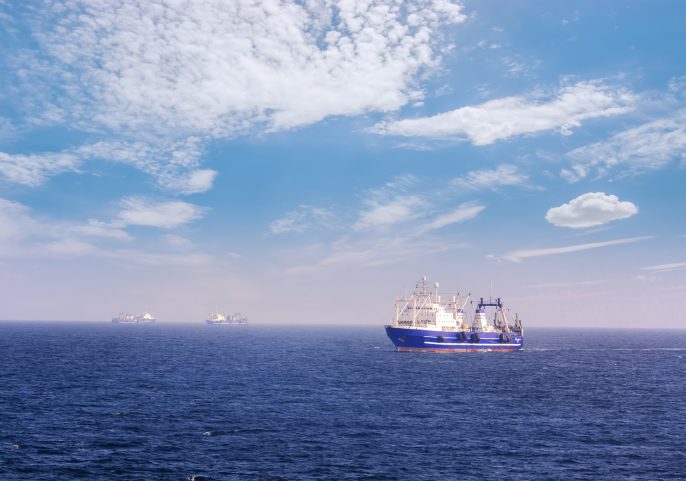 With Iridium's 66 crosslinked satellites orbiting the earth, users have consistent bandwidth available whether they find themselves on the vast ocean or in congested ports. Fully programable solutions offer full visibility for fisheries across the globe, and Iridium VMS provides reliability for authorities to see where vessels are, and for vessels to send their catch report.
Range of Equipment
Benefits
Iridium Connected solutions for fishing are delivered through industry-leading terminal manufacturers with years of maritime and safety experience. From the portable Iridium Edge® device to solid-state terminals, users can build a bespoke system of equipment to ensure their vessel runs efficiently. Experience weather-resilient connectivity, even at the poles, with the fastest L-band speeds available
Affordable Service
Benefits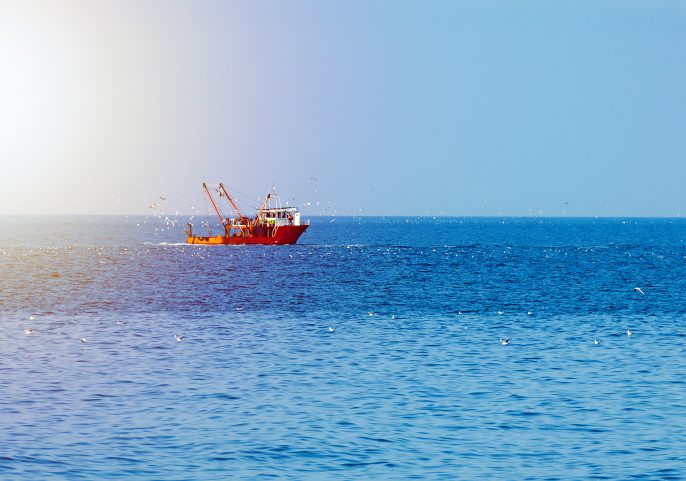 Iridium's robust services offer unparalleled connection at an affordable price point, and our network of service providers have competitive data plans fit to meet the needs of any size vessel. Through a portfolio of Iridium Connected devices, there are a variety of solutions that are among the most affordable in the industry available to meet different budgets and requirements. From unlimited Iridium-to-Iridium vessel voice calling to state-of-the-art technology, having Iridium's affordable, global service on deck means a more efficient vessel.
Flexible Solutions
Benefits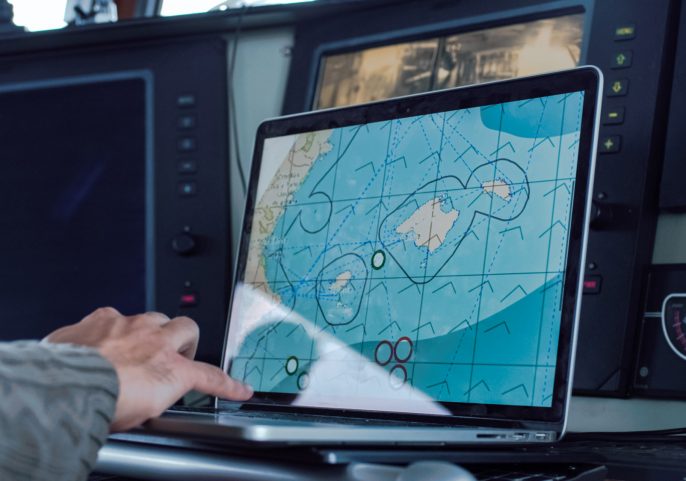 Iridium's broad range of solutions are highly customizable – enabling users to choose the right equipment for their needs and set up services with ease. With options for seasonal or annual plans, vessels and crews stay connected with flexible pre-paid plans when they're out on the open seas, but don't have to worry about continuous costs when their fleets are docked for the season.
Fisheries & Commercial Fishing Insights
Want more info?
Get In Touch With Our Team