Making connections anywhere to anyone or anything, there is no other network like Iridium.
Reliability Above All®
Iridium's crosslinked mesh architecture creates a web of coverage encompassing 100% of the planet from Low-Earth Orbit, providing low-latency, weather resilient services unlike any other satellite provider. No other network matches the reach, coverage, and reliability of Iridium.
Low-Earth Orbit
At only 780 kilometers from the Earth, Iridium's LEO network means pole-to-pole coverage, shorter transmission paths, stronger signals, lower latency, and shorter registration time than with GEO satellites.
More than just a satellite company.
Iridium's global constellation is supported by an extensive ground infrastructure that ensures the high reliability and capacity of the communications network through multiple layers of redundancy and back-up systems for all critical functions.
Interconnected by advanced fiber-optic and broadband satellite links, the Iridium ground infrastructure consists of the Satellite Network Operating Center (SNOC), Ground Stations, and Technical Support Center, which together provide terrestrial connections for mobile satellite voice and data; network command, control, and monitoring; and technical support.
Leading the industry.
Working behind the scenes to deliver the high quality that customers expect from Iridium are more than 600 engineers, experts, service technicians, and customer support personnel. This dedicated team of experts supports Iridium's unparalleled network operations, pushing the limits, breaking down barriers, and establishing new standards for what's possible in the satellite industry.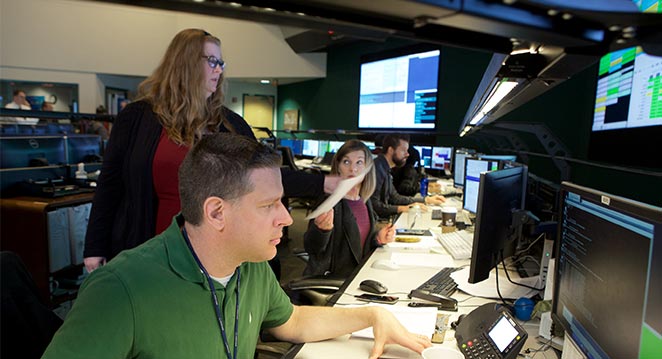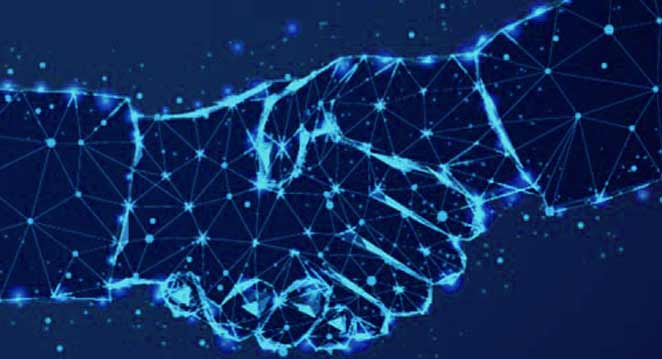 Your World. Our Network.®
The Iridium partner ecosystem includes over 450 industry-leading companies around the world creating Iridium Connected® solutions based on their expertise, market insights, and drive to innovate. They leverage our unique network to manufacture, develop, market, and support cutting-edge applications for a variety of different markets and industries.