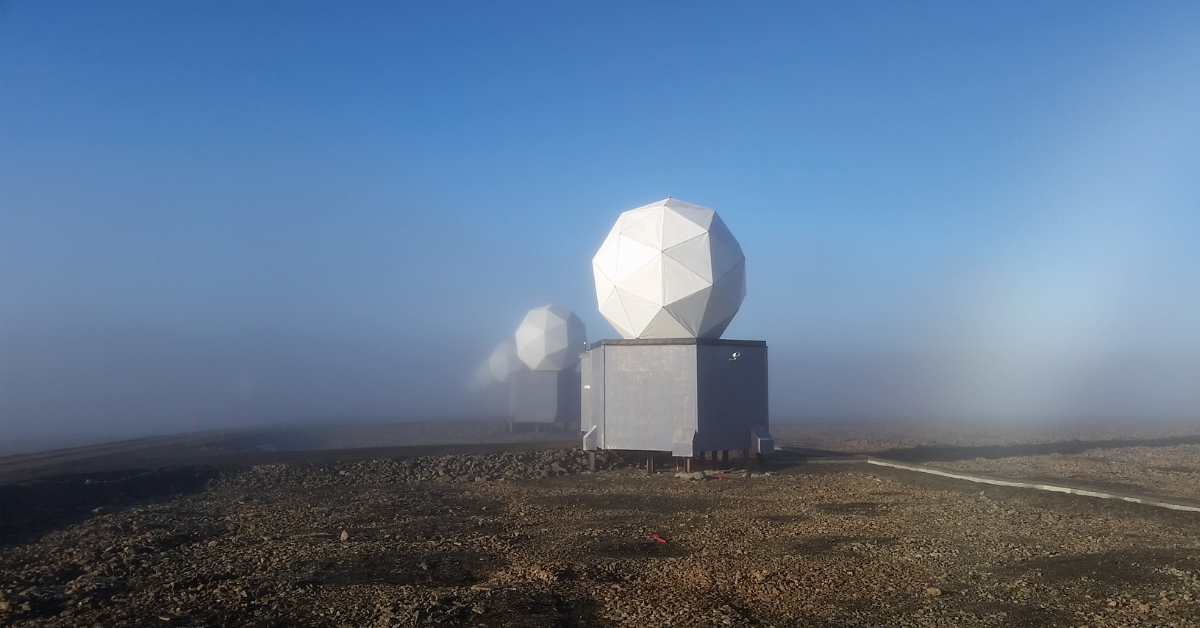 Iridium Orbit Program
The Iridium® Orbit Program provides elite engineering candidates the opportunity to embed with three teams over 18 months. Upon completion, program candidates are matched with the team that best suits their educational backgrounds, skillsets, and interests.
You'll spend six-month rotations with three of the following teams in Arizona and Virginia:
Satellite Operations
Space Engineering
Product Engineering
Integration & Test
Gateway Operations
Customer Care
About The Teams
Learn what your future colleagues are doing every day to provide–and support–truly global satellite connectivity.
Satellite Operations | Satellite Network Operations Center | Leesburg, VA
This team operates, monitors, commands, and controls the Iridium satellite constellation and ground system, including:
Planned activities execution
Anomaly recovery
Orbit determination
Mission planning
Collision avoidance
Hear from Spaceflight Operations Engineer Corey Person about his role at Iridium:
Space Engineering | Satellite Network Operations Center | Leesburg, VA
These subsystem experts respond to satellite issues and develop software features to improve performance and safety. Subsystems include:
Power
Attitude control
Thermal
Communications
Product Engineering | Iridium Headquarters | McLean, VA
Iridium designs and develop transceivers that enable users to connect to our satellite constellation. The Product Engineering team is responsible for transceiver lifecycles–from requirements and design to testing, production, and sustainment. Product engineers achieve this by building and maintaining:
Development, test, and production systems
Software tools
Developer kits
Documentation
Hear from Internet of Things (IoT) Associate Sales Engineer Erick Terrazas about his role at Iridium:
Integration & Test | Technical Support Center | Chandler, AZ
Our space and ground systems are constantly evolving, and this team ensures all system changes are vetted before operational deployment by:
Testing software and/or hardware changes in a lab environment
Interacting with high fidelity simulators and hardware in the loop testing using satellite engineering models
Hear from Systems Integration & Test Engineer Keely Thompson about her role at Iridium:
Gateway Operations | Primary Gateway | Tempe, AZ
The Gateway hosts critical infrastructure to maintain all our services. This team monitors the health of Gateway systems and services in a 24/7/365 environment to respond to any anomalies. Additionally, they execute:
System and network preventive maintenance procedures
System upgrades and updates
Configuration changes to minimize service disruption
Customer Care | Primary Gateway | Tempe, AZ
This team provides real-time technical support and customer service engineering for our service partners, value-added manufactures, and value-added retailers. Team members participate in:
Alpha and beta trials
Testing enhancements to our products and services.
Hear from Senior Manager for Network Operations Quality and Customer Care, Teresa Galindo, about her role at Iridium:
Are you highly motivated, creative, collaborative, and passionate about our industry? If so, apply today!
Relocation
Program participation requires temporary relocation between our Arizona and Virginia facilities for 12 and six months.