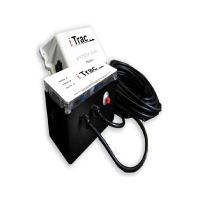 iTrac Vessel Monitoring System (VMS)
The iTrac system consists of an Iridium modem and a marine-grade antenna. The iTrac system may be remotely programmed to change the reporting interval. An internal battery for back-up is provided to maintain all parameters in the case of power failure. At specified time intervals, the iTrac communicates the vessel position, heading/speed, date and time. Bi-directional communication, ability to remotely update message frequency, GPS positioning, data sent via email, distress/panic button, protection against surge and reverse polarity, weather reports, and testing against shock and vibration are the iTrac's features.
Technical Specifications & Features
State-of-the-art GPS system, accurate to within 10 meters of a reported location
User friendly system that is easy to install on any vessel
Two-way communication of information (Bi-directional Iridium® Telemetry), accessible anywhere on the globe
Panic Button Functionality – Panic data available within 2 minutes
Unit operates on Vessel Power Supply, External Battery and/or Internal Backup Battery
Two-way email communications via USB PC link
Ability to send GPS messages in intervals of 5 minutes up to one day, with 100% reliability
User friendly LED functionality showing the current status of the unit
Ability to check on the current status of the unit remotely
Ability to log Emails, GPS and Alarm Messages
Click for information on iTrac Vessel Monitoring System (VMS) specifications.