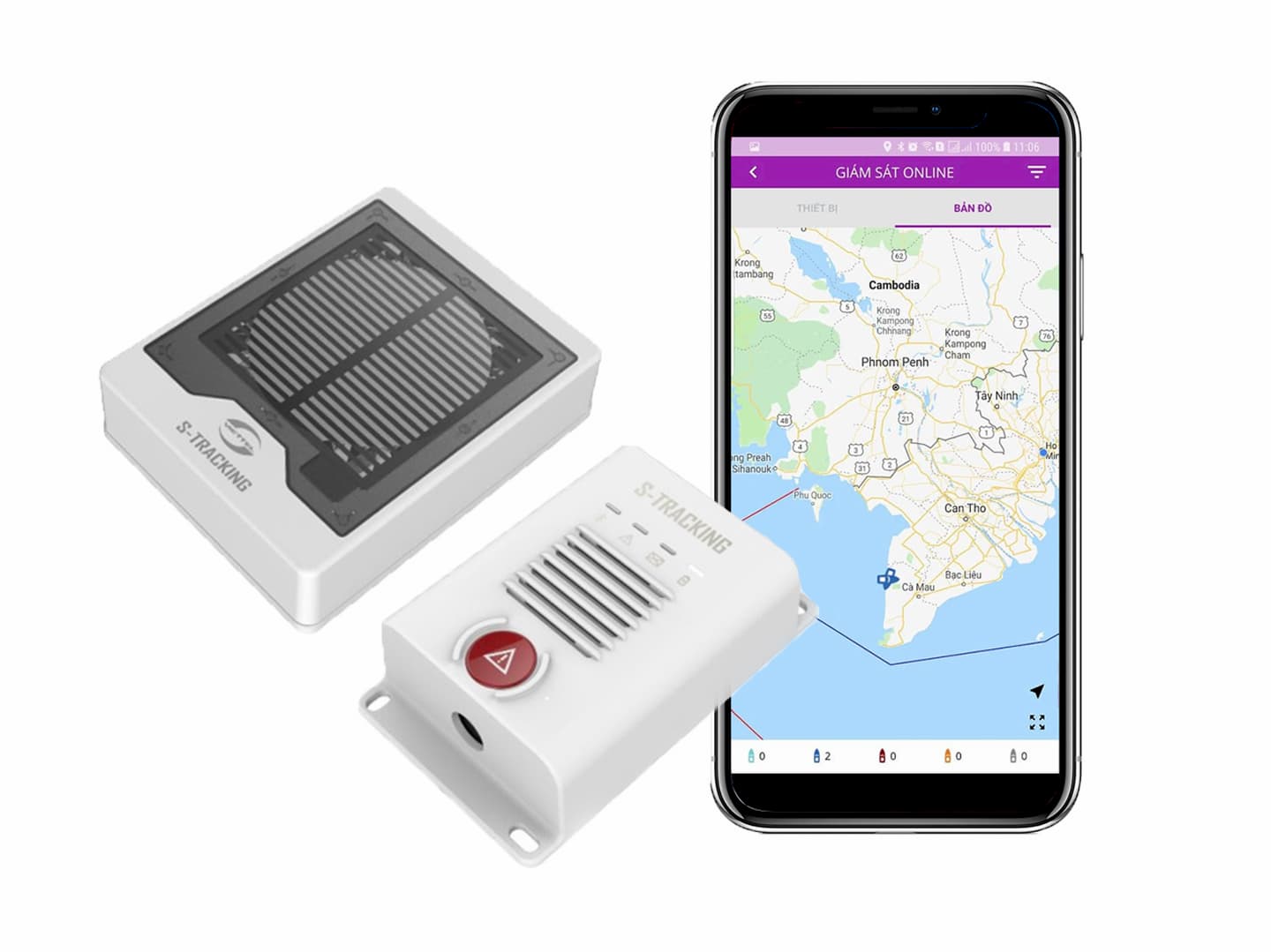 Viettel - S-Tracking Vessel Tracking System
The Viettel S-Tracking Vessel Monitoring System is a hybrid GPRS/Iridium Satellite system that allows users to track and monitor activities of vessels from a website. It consists of an outdoor beacon, an indoor alert interface, and a mobile & web app platform. It provides real-time alerts that provide automated reporting and improve search and rescue activities.
Fishery Monitoring Centres need to be ready to introduce Electronic Reporting Systems to ensure the traceability of their fleet's catches. The system supports the ability to export reports on the vessel's journey and logbook to eradicate Illegal, Unregulated and Unreported fishing (IUU).
Features
Automated data reporting at custom intervals
Automated text alerts to onshore management and relatives
Two-way text messaging
Emergency alerts: storms, search and rescue, geographic boundaries
SOS Button
Global coverage powered by Iridium Satellite network and GPRS hybrid
Solar powered
Backup PIN capable of operating independently for 20 days
Updates through Firmware Over the Air (FOTA)
Technical Specifications
Default 90 min reporting interval, 15 min emergency interval
Max operating depth: 1.5