3

Back
Iridium® Enables Vietnamese Fishing Fleets to Stay Connected with Viettel Vessel Management Systems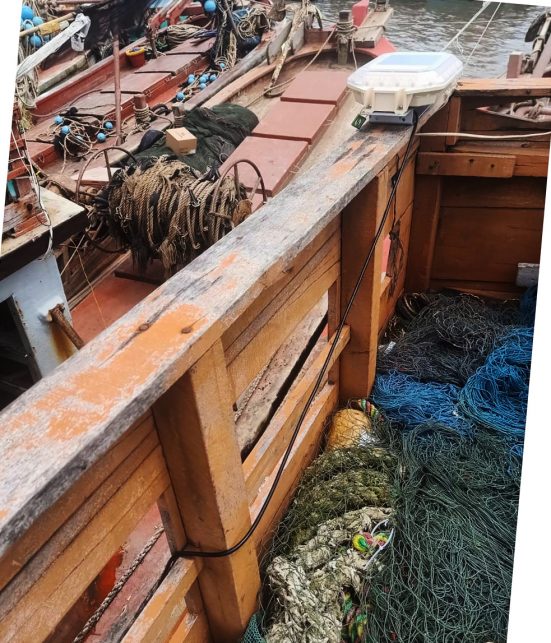 Download PDF
At A Glance:
The Challenge

Vietnamese fishing fleets chartering in remote oceanic locations must export real-time fishing catch reports and other vessel information to Fishery Monitoring Centers (FMCs) for marine life conservation efforts. Additionally, extreme off-grid navigation causes disruption in communication between the vessels and first responders, leaving fleets unable to activate SOS distress signals in emergency situations.

The Solution

Viettel's S-Tracking Vessel Management System (VMS) enabled by the Iridium 9603 module connected Vietnamese fishing fleets to both local FMCs and first responders using Iridium Short Burst Data (SBD), providing up-to-date critical information that supports marine life sustainability in addition to increasing crew member safety.

The Impact

Vietnamese fishing fleets equipped with the VMS were able to reliably transmit vessel information such as name, path, speed, and catch reports, at any time, to local monitoring centers at the shore.
3,600

Iridium Connected VMS systems deployed

196

lifesaving first response messages sent

4.5M

kilometers of ocean traveled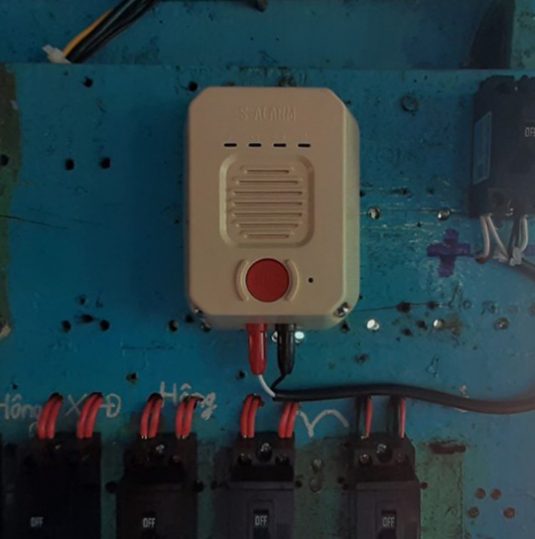 The Challenge
For as long as mass fishing has provided support to local food markets around the world, regional Fishery Monitoring Centers have been historically tasked to report Illegal, Unregulated, and Unreported (IUU) practices of local fishing fleets to preserve the marine life of certain types of species in particular waters. A major challenge for this effort was the inability to track fishing vessels' real-time sailing paths and catch reports while out on the water.
In addition to the FMCs' attempts to regulate fleets for conservation efforts, vessels navigating to remote oceanic locations oftentimes come across unprecedented circumstances such as storms or geographic boundary lines, placing an immediate threat to the safety of the crew members onboard these vessels. This risk created the need for fleets to carry reliable, truly global onboard communications technology that could connect with emergency responders when necessary.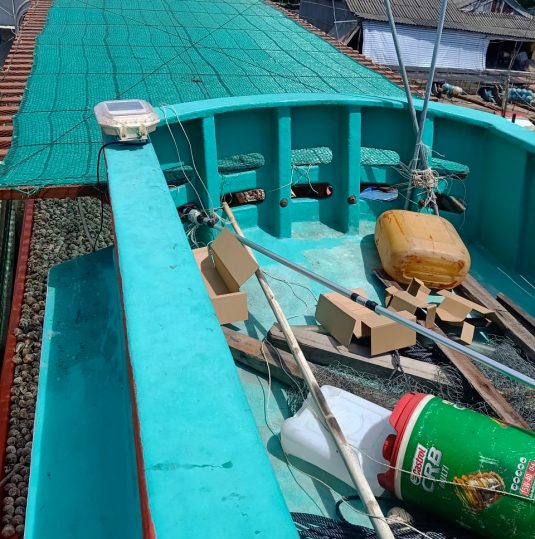 The Solution
Viettel, an organization located in Hanoi, Vietnam that develops tactical electronic services and telecommunication devices, saw these challenges surface in local FMCs and Vietnamese fishing fleets, inspiring them to develop a device that would greatly mitigate these potential dangers to both human and marine life. Viettel introduced the S-Tracking Vessel Management System (VMS), built around the Iridium 9603 module, to deliver real-time tracking for users on shore to monitor the whereabouts and activity information of vessels, regardless of location or weather condition.
The Iridium Connected VMS device is easy-to-use, portable, and solar-powered, and it provides a solution to the challenges posed to fishing fleets and local FMCs by keeping them connected at all times. Even if a vessel is chartering remote waters, the VMS is able to reliably transmit several key aspects of the fleet's activity information, including name, path, speed, operating status, and fishing logs. The device also equips vessels with two-way SMS messaging, weather forecasts, and distress SOS signaling. This information is then sent from the VMS over the Iridium network to the shore, where FMCs can intake the fleet's activity and first responders can be alerted in case of an emergency.
The Impact
The partnership between Iridium and Viettel allowed Vietnamese fishing vessels to stay connected to the shore without disruption at all times. As a result of the reliability of the S-Tracking VMS, the FMCs' marine life conservation efforts and the safety of the crew onboard the vessels have both greatly increased. In the first two years and nine months of installing the VMS on the Vietnamese fishing fleet, 196 lifesaving first response messages have been sent.
"

Thanks to the Viettel S-Tracking, we feel safer when we are out at sea as we are able to send an SOS in an emergency while being kept informed of bad weather.

–Crew Member,
Vietnamese Fishing Vessel
Want more info?
Get In Touch With Our Team