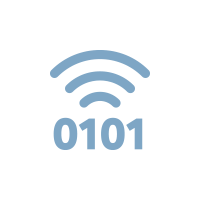 Overview
The Iridium Router-Based Unrestricted Digital Internetworking Connectivity Solutions (RUDICS) is an enhanced data service that allows customers who have requirements for large data transfers the ability to transfer data via reliable, affordable, multi-protocol Mobile Originated (MO) and Mobile Terminated (MT) circuit switched data connectivity across the Iridium satellite network.
RUDICS is an Iridium data service that allows customers to send and receive data traffic over the Iridium network using an optimized circuit switched data channel. It utilizes circuit switching technology via a dial-up modem and ISDN for low-bandwidth data transfer for ISUs, enabling a host application to originate and terminate numerous connections simultaneously. This solution utilizes Network Access Servers to provide modem ports, supporting both Mobile-Originated (MO) and Mobile-Terminated (MT) Circuit Switch Data calls.
RUDICS is designed to be incorporated into an integrated data solution, taking advantage of the global nature of the Iridium communications system and combining that with a digital connection between the Iridium Gateway and a Partner's host application. Integrated data solutions are applications such as remote asset monitoring, control, and data file transfer. Often these applications are designed to support hundreds or thousands of remote units.