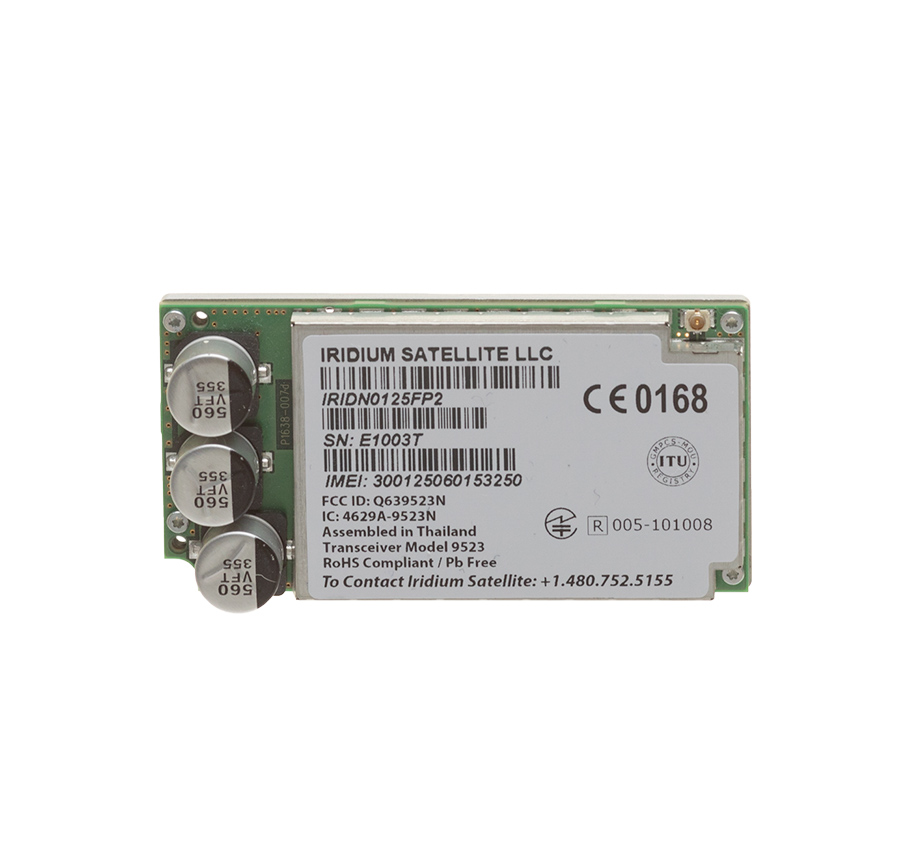 Iridium Core 9523
Manufacturer : Iridium
Model : IRIDN0125
Truly Global Two-Way Voice & Data Communications

Supports Circuit-Switched Data, RUDICS, and Iridium Short Burst Data® (SBD®)

Iridium Push-To-Talk (PTT) Capable

Ultra Compact Form Factor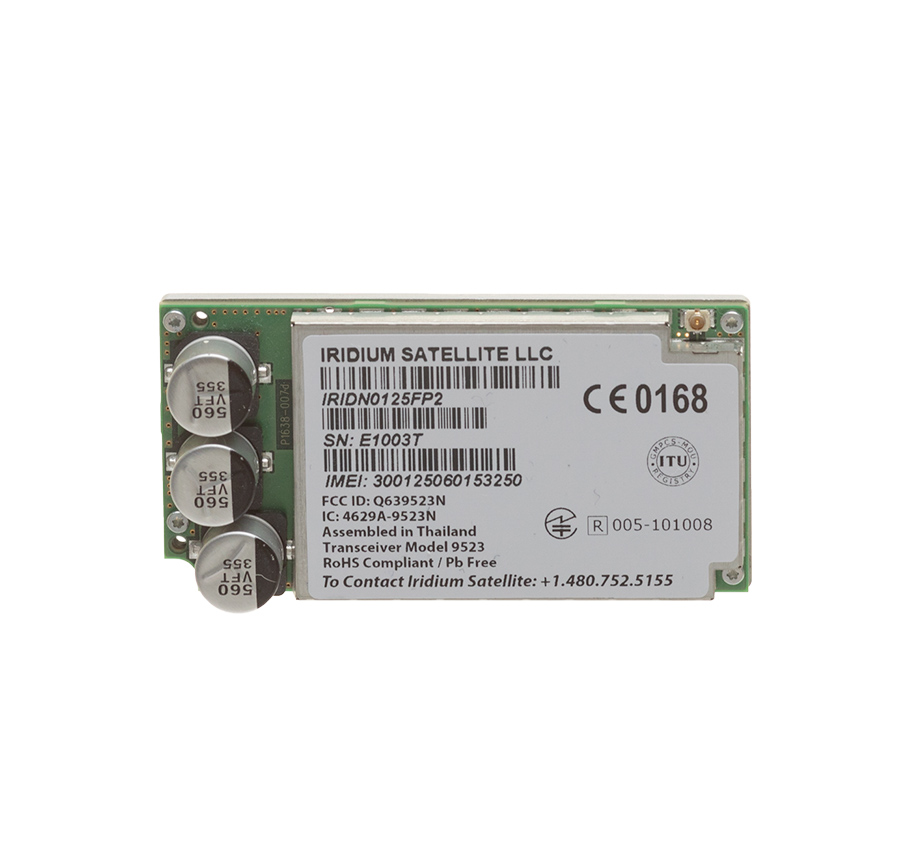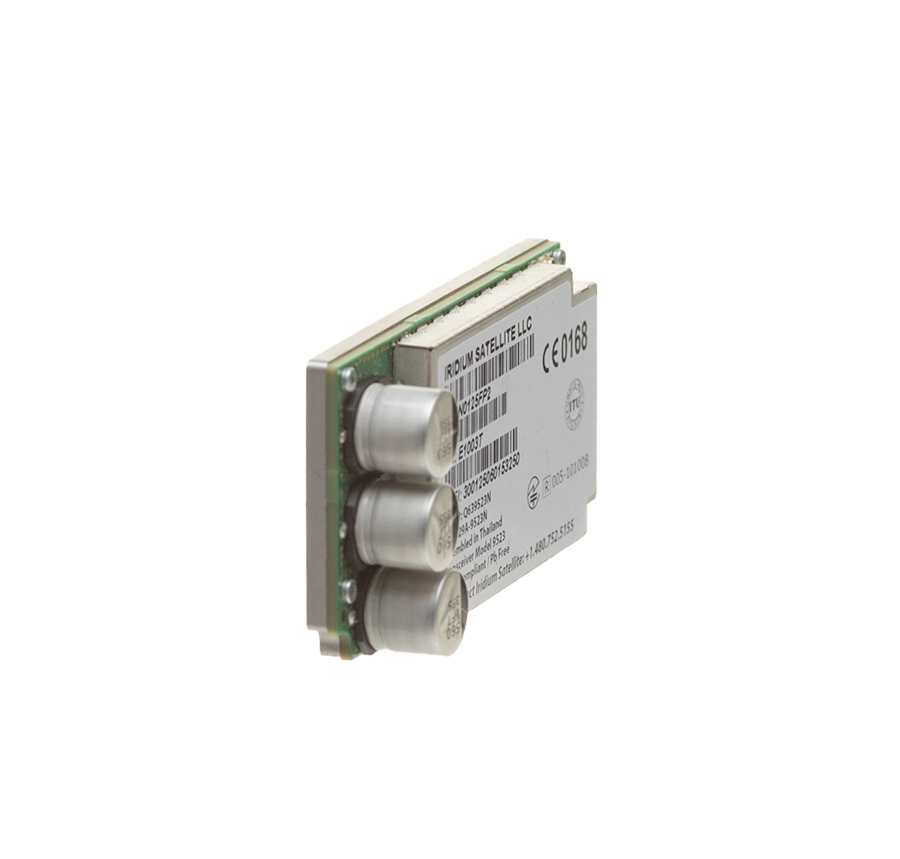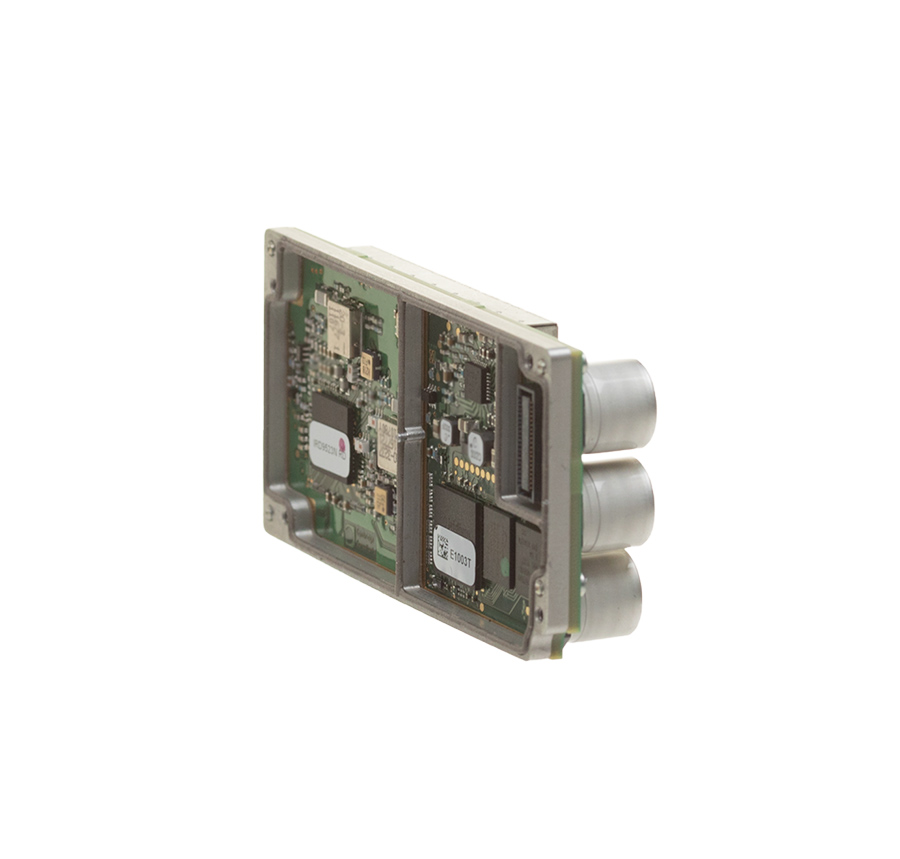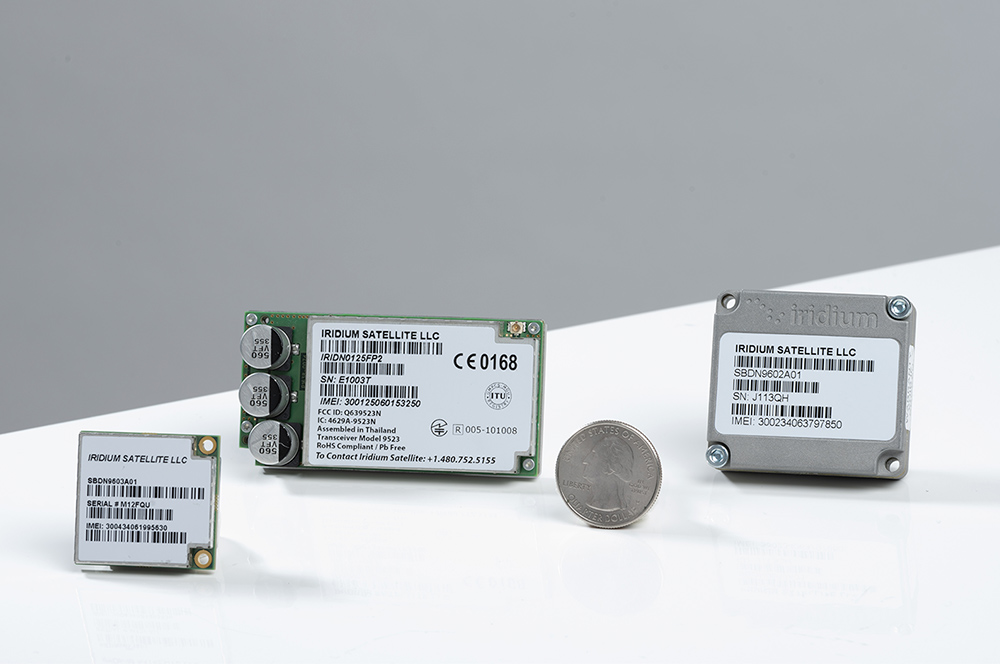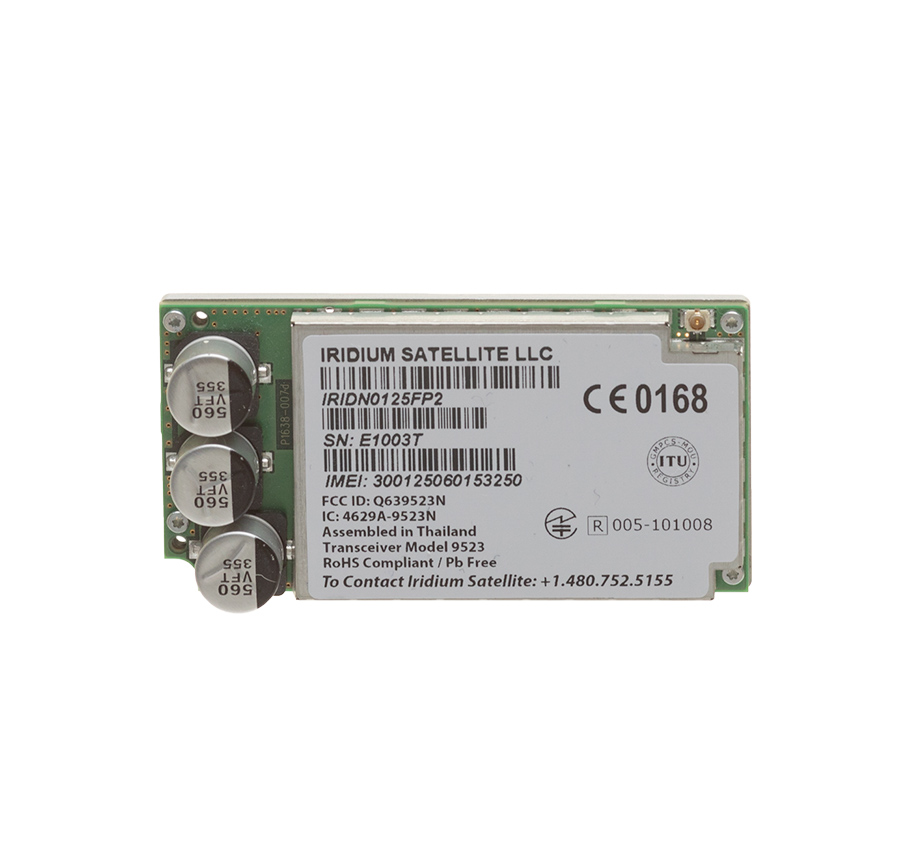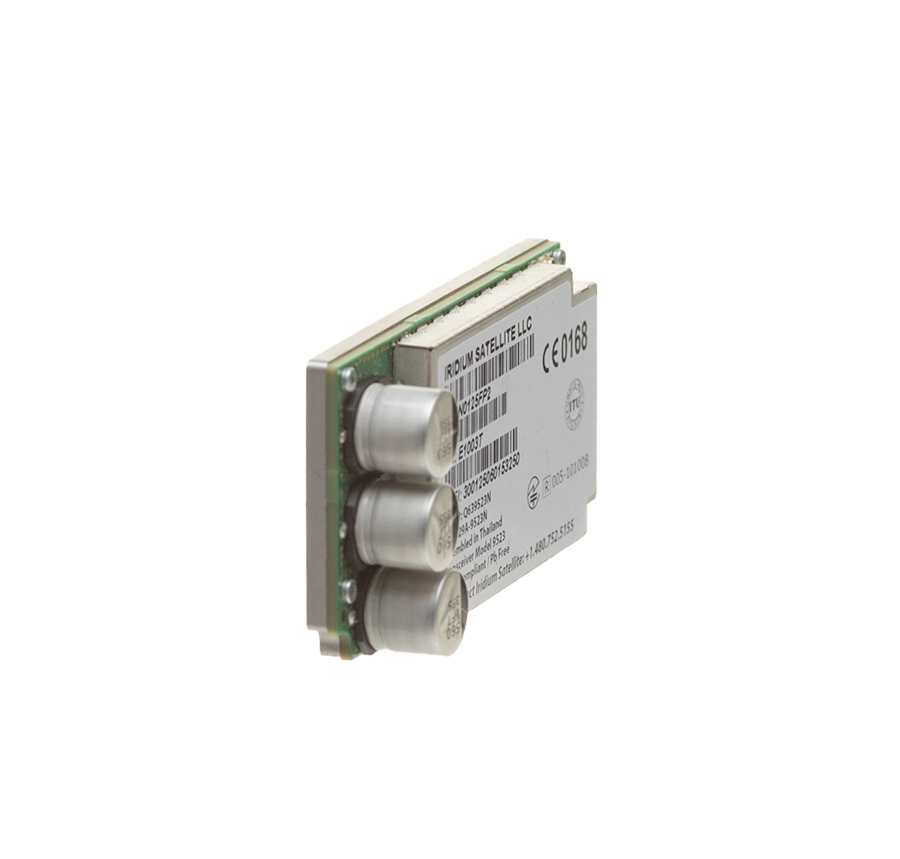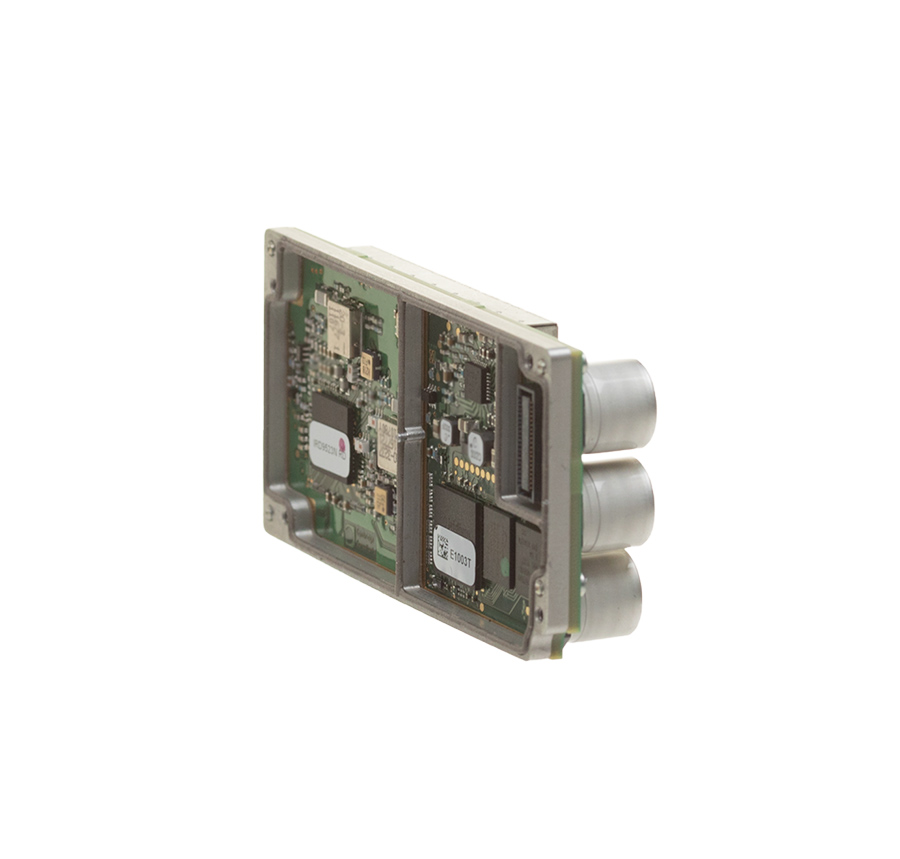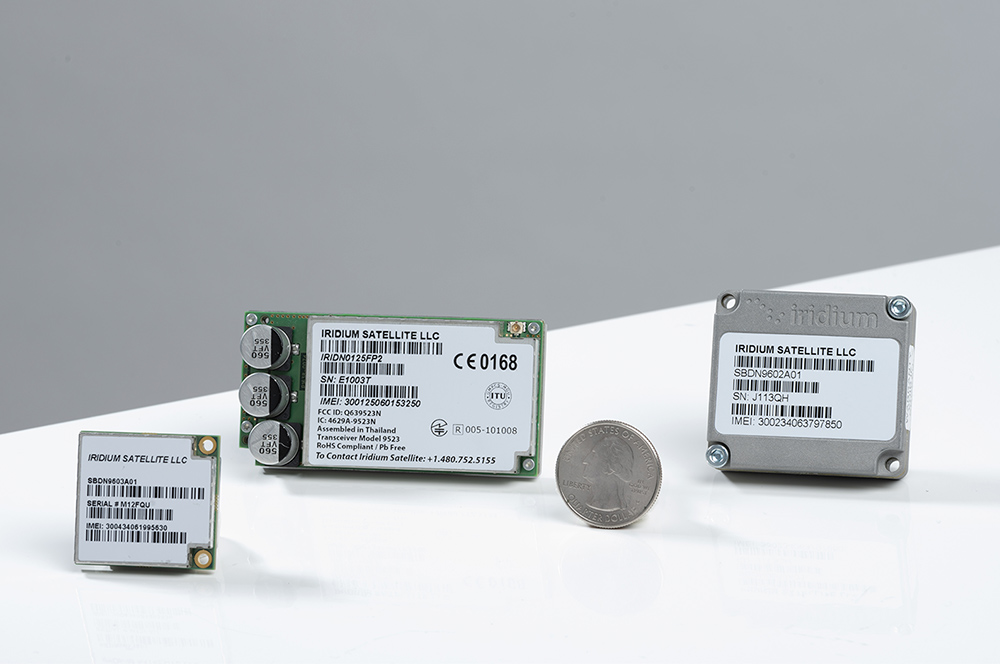 Iridium Core 9523
---
Manufacturer : Iridium
Model : IRIDN0125
Truly Global Two-Way Voice & Data Communications

Supports Circuit-Switched Data, RUDICS, and Iridium Short Burst Data® (SBD®)

Iridium Push-To-Talk (PTT) Capable

Ultra Compact Form Factor
Powerful New Possibilities
Small but powerful, the Iridium Core 9523 modules supports all Iridium narrowband voice and data services to enable endless global connectivity possibilities.
Connectivity, Simplified.
The Iridium Core 9523 easily integrates into connectivity solutions to drive global communications in ways never thought possible.
Features standardized connectors and direct printed circuit boards (PCB) integration
Enables all Iridium narrowband voice and data services in one tiny module
Ultra Compact Form Factor
Small, lightweight module offering a compact footprint for powerful connections
FCC, Industry Canada, CE, and ITU Approvals
Capacity for embedded applications such as GPS, location-based services (LBS), Wi-Fi, and Bluetooth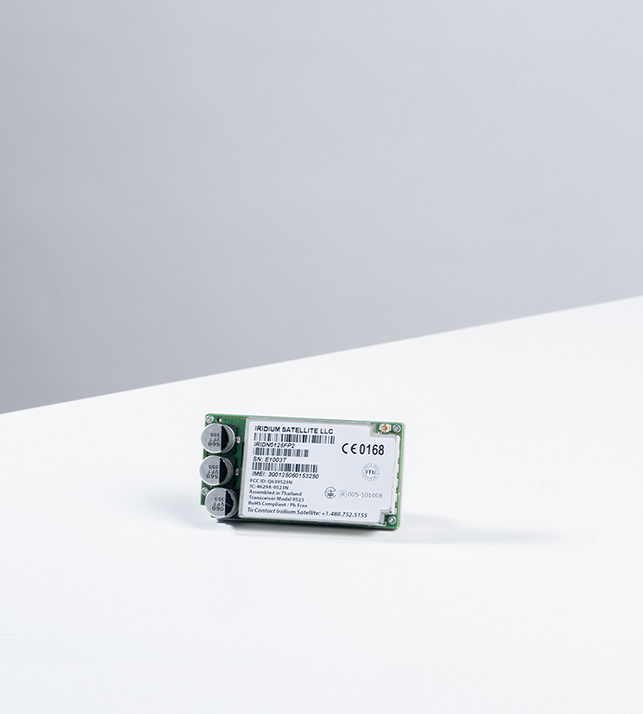 Related Case Studies
Iridium Extreme® satellite phones enable reliable connectivity throughout the Mongolian mountains where the tribe lives.
Product Specifications and Certifications
| | |
| --- | --- |
| Mechanical | |
| Dimensions (L x W x H) | 70.44mm x 36.04mm x 14.6mm |
| Weight | 32 g |
| Environmental | |
| Operating Temperature Range | -30 to +70 ℃ |
| Operating Humidity Range | ≤75 % RH |
| Storage Temperature Range | -40 to +85 ℃ |
| Storage Humidity Range | ≤93 % RH |
| Vibration Standard | EN60068-2-14:2009, IEC60068-2-64:2008, EN60068-2-27:2009, SAE J1455, and MILSTD 810 |
| RF Interface | |
| Duplexing Method | TDD (Time Domain Duplex) |
| I / O Impedence | 50 Ohm |
| Multiplexing Method | TDMA/FDMA |
| Power | |
| Input Voltage Range | +3.2 to +6 V |
| Calling Current Average | 110 average mA |
| Calling Current Peak | 300 peak A |
| VBOOST Power | |
| Nominal Voltage | 27 V |
| Absolute Maximal Voltage | +35 V |
| Minimal Voltage During Call Transmit Burst | 10.5 V |
| Typical Power on Call | 2.3 average W |
| Maximal Power on Call | 3.1 average W |
| Network | |
| Telephony | Yes |
| Location Based Services | Yes |
Anatel
CE Approval
EU
FCC
Industry Canada
ITU
NRRA – Korea
REACH 201
RoHS
Login to access additional resources
Resources
Case Study
Certification - Regulatory
Comparison Chart
End of Life
Fact Sheet
Legal Notice
Partner Program
Product Details
Use Cases & Infographics
Video
No Category