Deploy Mobile Satellite Communications Anywhere
Iridium Certus® for Land Mobile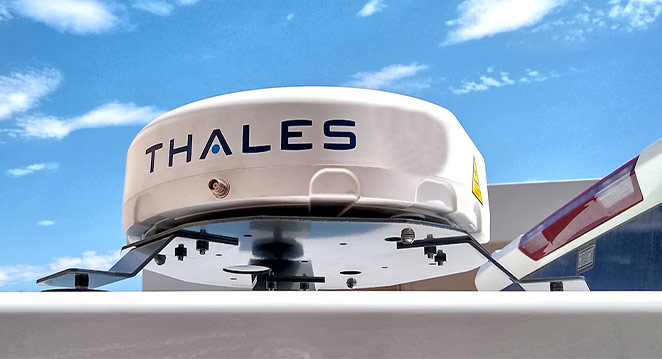 Iridium Certus keeps you on track, online, and on schedule.
Iridium Certus enables live comms-on-the-move solutions through our low-latency and weather-resilient network. Whether you operate as part of a deployed team or on your own, Iridium Certus broadband solutions transform your vehicle into a highly-functional mobile office.
"Rocky Mountaineer is a luxury tourist train that travels through some very remote parts of the Pacific Northwest and Western Canada. Iridium Certus has been everything we could have hoped for, in terms of keeping us in consistent communication, despite the challenging operating environment. This is a major upgrade to our existing capabilities with positive effects for safety, tracking and efficiency of our system. We're excited to continue adding the service to our trains."
Chris Sepp, Senior Director, Information Technology, Rocky Mountaineer

Iridium proudly supports a partner ecosystem that helps connect enterprises, governments, people and applications in innovative ways.
The Iridium partner ecosystem enables leading technology companies to leverage Iridium's unique network to manufacture, develop, market, and support creative applications for various markets.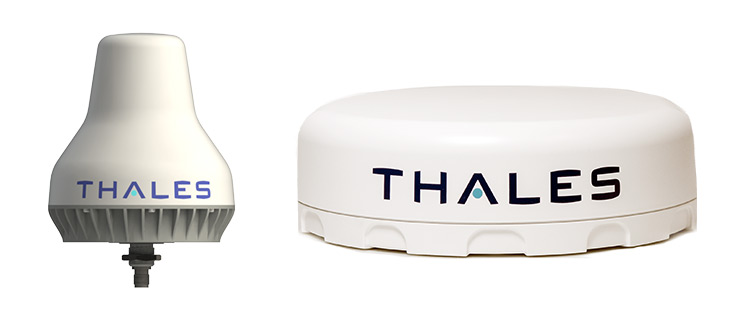 MissionLINK™ Series by Thales
Cutting Edge Terminals
Iridium CertusTM land mobile solutions are designed and built by industry-leading, value-added manufacturer, Thales Defense & Security Inc. MissionLINKTM by Thales has no moving parts, making it a reliable and low maintenance solution for providing access to the fastest L-band speeds available.
On-The-Go Connectivity
Iridium's network is built for mobility, providing connectivity and communications on the move, to anywhere on the planet. Vehicles and personnel can stay in constant contact from even the most remote areas without worrying about additional set-up.
Multi-Service Connectivity
Iridium Certus is a multi-service platform providing users the ability to maintain simultaneous access to:
High Quality Voice
Midband and Broadband Data
Tracking and Monitoring
Other over the top (OTT) services across Iridium Certus terminals.
Reliable Coverage
Unlike distant geostationary satellite networks that limit geographic use and experience service degradation during inclement weather, Iridium Certus operates through Iridium's 66 Low-Earth Orbit (LEO) satellites, providing reliable and weather-resilient L-band service to anywhere in the world.
Robust Terminals
Iridium Certus terminals utilize antennas with stationary internal components providing enhanced reliability and a lower profile design to enable new applications for satellite services. Unlike Geostationary terminals that require complex and expensive steerable antennas or manual pointing to connect, Iridium terminals feature omni-directional antennas that automatically connect with the closest Iridium satellite wherever positioned in the sky, simplifying the set-up and use of these terminals.
Want more information?
To learn more about how Iridium Certus Land Mobile solutions fit your organization's needs, please complete the form below: