OVERVIEW
Count on Iridium for tactical, real-time voice, and low-latency data communications when it matters most. No other company can help mobilize and monitor personnel, data, and assets on the ground, beyond line-of-site, and out of reach of terrestrial networks – anywhere on the planet.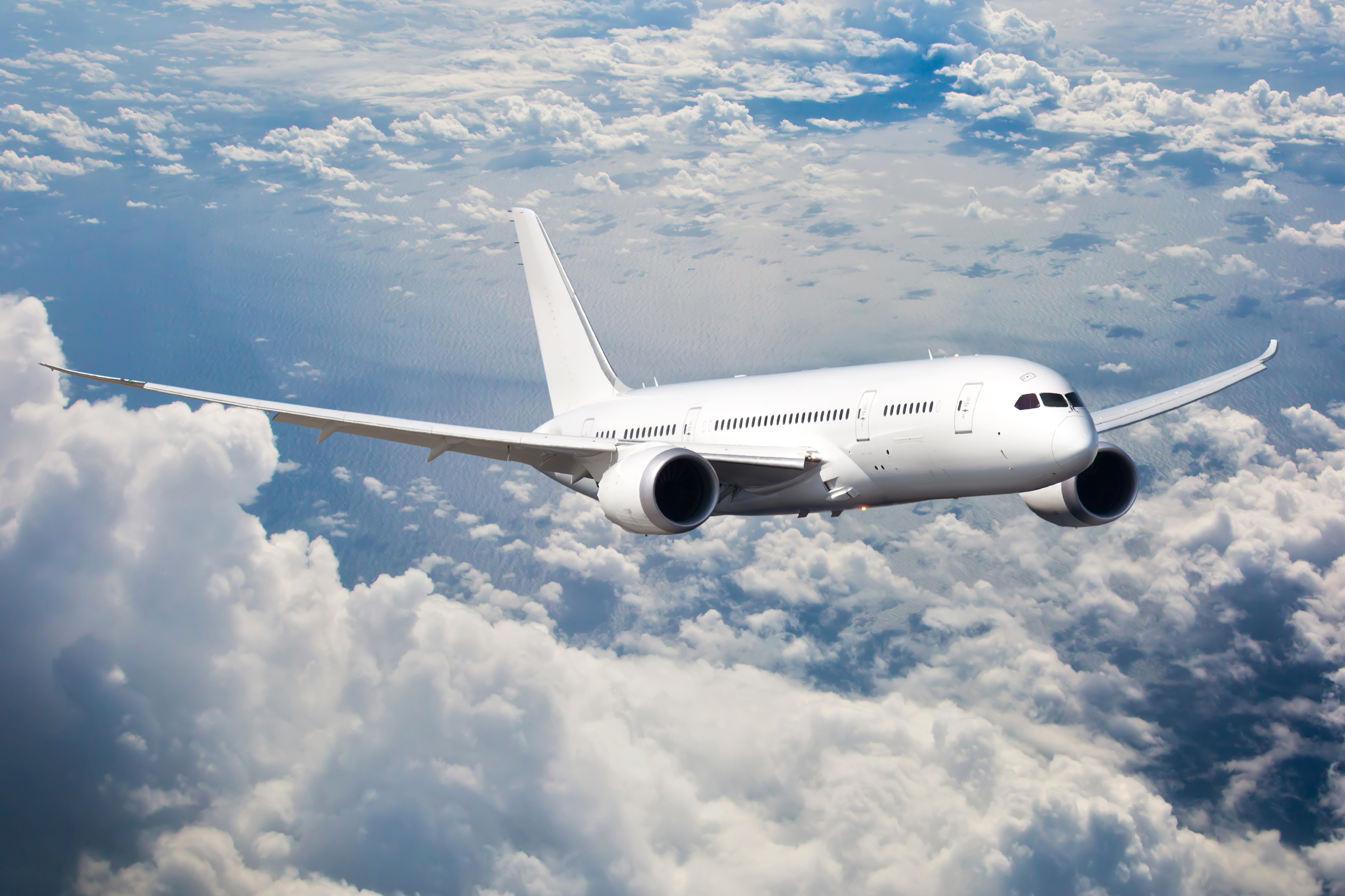 COMMERCIAL AVIATION
Aircraft primarily involved in the transport of passengers, cargo or mail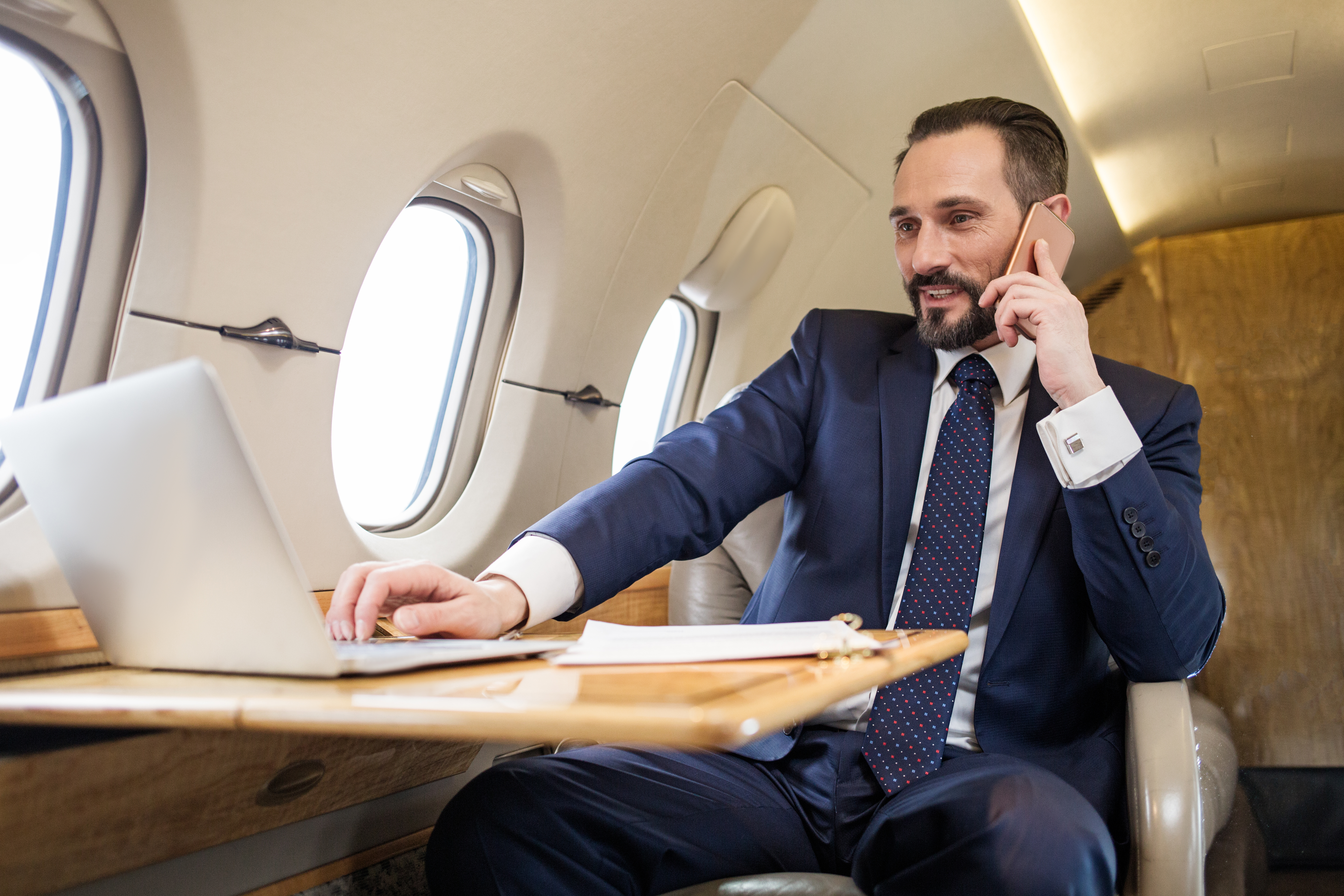 BUSINESS AVIATION
Aircraft primarily used for business purposes with capacity up to 30 passengers.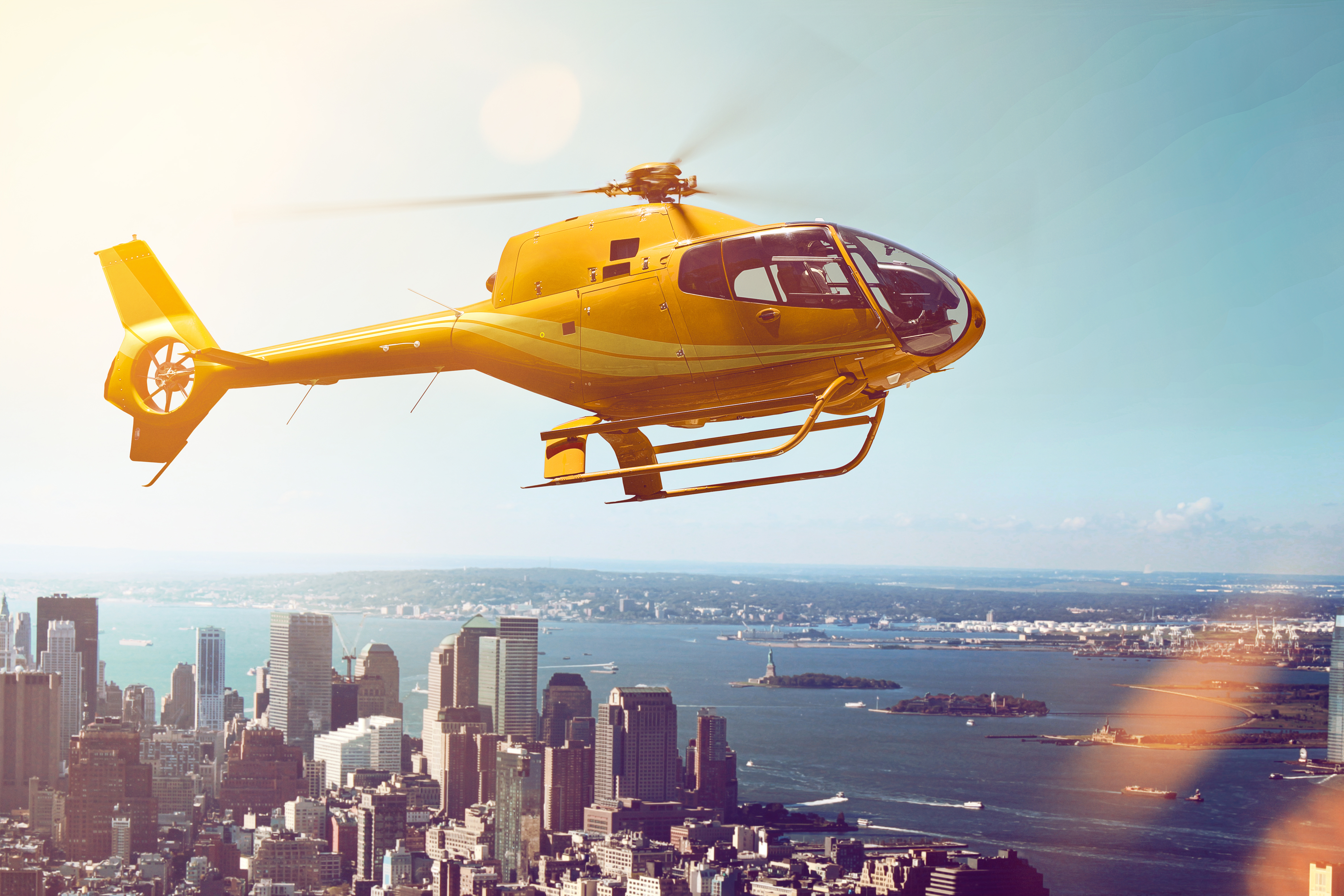 ROTORCRAFT
All commercial and government-owned and operated rotary wing aircraft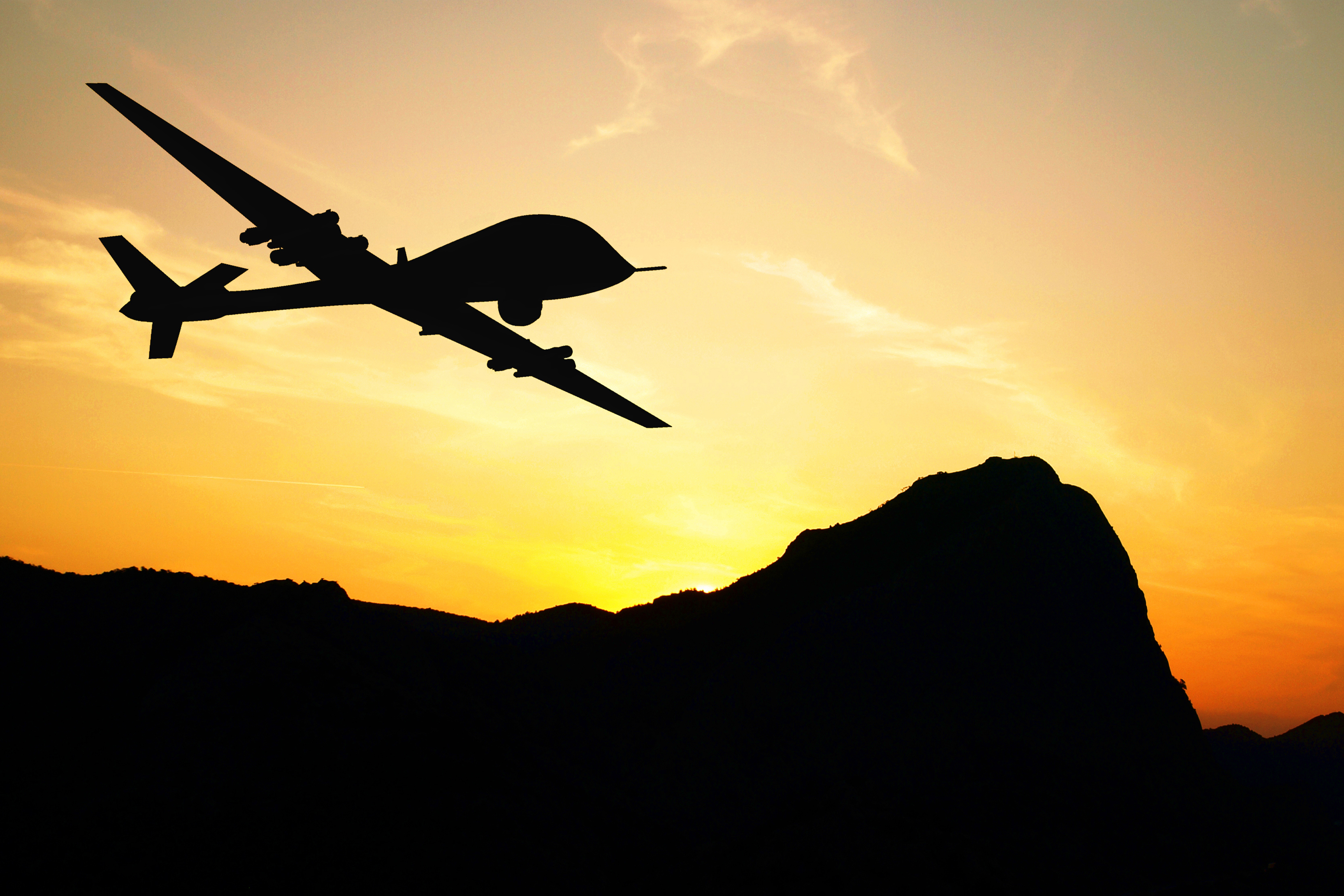 UAV
Unmanned aircraft used in support of commercial or government applications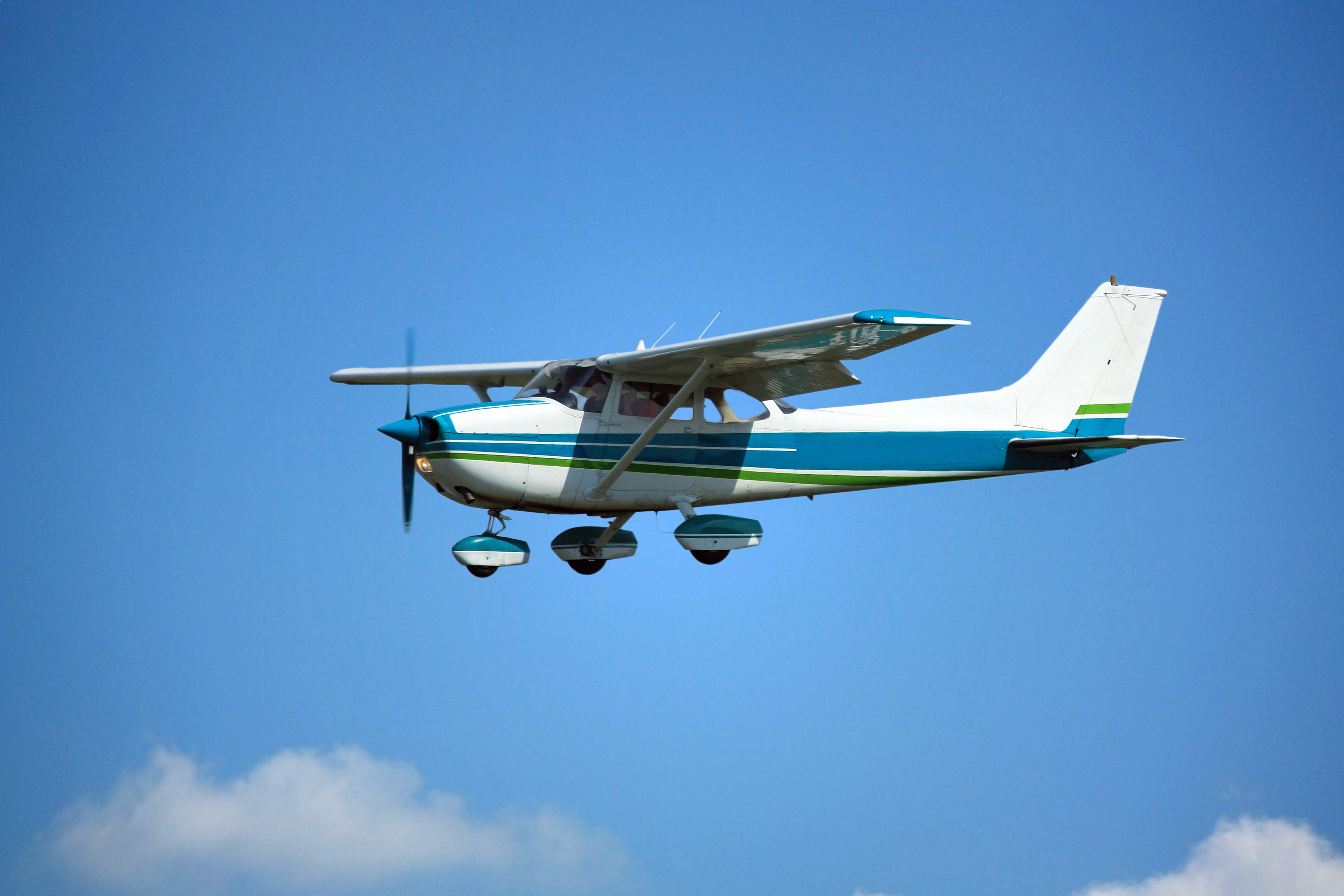 GENERAL AVIATION
Civilian, fixed wing aircraft not included in commercial or corporate aviation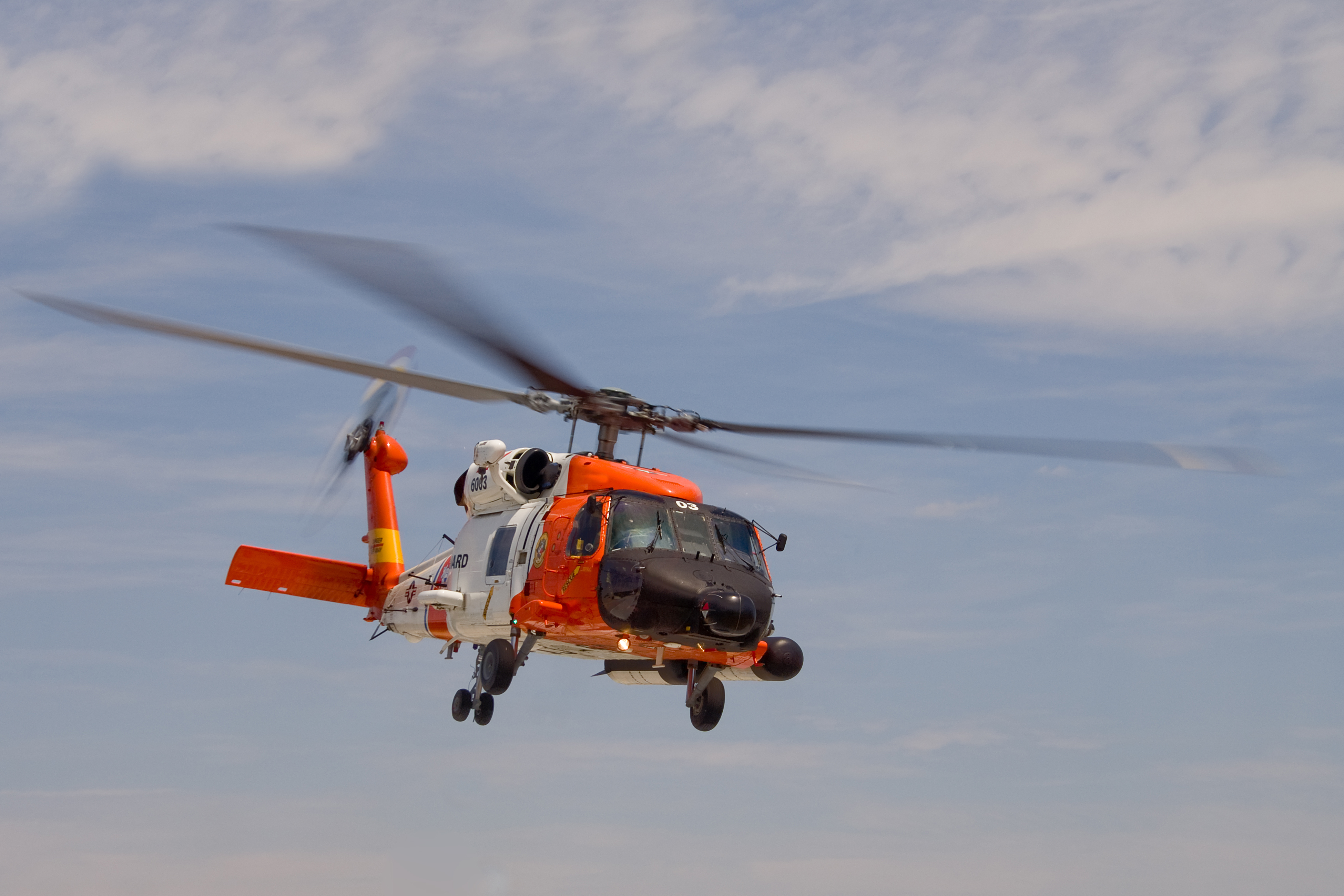 GOVERNMENT
Rotary and fixed wing aircraft (non-military) in support of government operations
HIGHLY MOBILE
Iridium's network is built for mobility providing connectivity and communications on the move, allowing vehicles, ships, aircraft, and personnel to remain in contact while serving anywhere in the world.
MULTI-SERVICE CONNECTIVITY
Iridium Certus is a multi-service platform providing users the ability to maintain simultaneous access to voice and midband or broadband data, tracking and monitoring, and other over the top (OTT) services across Iridium Certus terminals.
RELIABLE COVERAGE
Unlike distant Geostationary satellite networks that limit geographic use and experience service degradation during inclement weather, Iridium Certus® operates through the reliable L-band based Iridium network comprised of 66 Low-Earth Orbit satellites. This unique constellation architecture allows Iridium Certus® to provide service anywhere on the planet in all weather conditions.
ROBUST TERMINALS
Based on Iridium's unique Low-Earth Orbit network, Iridium Certus® terminals utilize antennas with stationary internal components providing enhanced reliability and a lower profile design to enable new applications for satellite services. Unlike Geostationary terminals that require complex and expensive steerable antennas or manual pointing to connect, Iridium terminals feature omni-directional antennas that automatically connect with the closest Iridium satellite wherever positioned in the sky, simplifying the set-up and use of Iridium Certus® terminals.
WHY CHOOSE IRIDIUM CERTUS?
SUPERIOR RELIABILITY
Iridium's unique cross-linked Low-Earth Orbit (LEO) network delivers the highest reliability of any commercial satellite network and our cross-linked, meshed architecture provides redundancy afforded by no other commercial satellite constellation.
GLOBAL COVERAGE
Iridium's constellation of 66 low-earth-orbit (LEO) satellites is the only satellite network to provide pole to pole connectivity.  From takeoff to landing and everywhere in between, Iridium keeps you connected throughout your flight.
LOW PROFILE ANTENNAS
Iridium is the only network that can delivery reliable broadband connectivity to small form factor, low-profile antennas.  With a height of less than 6cm, Iridium antennas produce almost no drag, and can be installed just about anywhere on the aircraft.
MULTI-SERVICE FUNCTIONALITY
Iridium recognizes that the connectivity needs for aircraft are as diverse as the missions they support.  To provide maximum utility in the limited footprint available in an aircraft, Iridium platforms are designed to support a broad range of voice and data functions.  No other aircraft connectivity solution delivers the versatility and value as Iridium.
Iridium Connected®
Iridium Certus midband and broadband services are deployed by select partners with a proven history of delivering innovative solutions to U.S. Government customers with specific requirements. With these leading value-added partners, Iridium is advancing the way the U.S. Government communicates every day.
MissionLINKTM and VesselLINKTM

The MissionLINKTM and VesselLINKTMby Thales are providing government and military customers with access to the fastest L-band speeds for reliable communications on the move through Iridium Certus. Additional Iridium Certus solutions for the U.S. Government are expected as Iridium works closely with key partners on new devices.
Services
Secure Iridium Certus services are provided exclusively by COMSAT through the dedicated U.S. Government gateway and infrastructure. U.S. Government customers may also purchase standard Iridium Certus service through commercial service providers with the appropriate governmental authorization.

Resources
Fact Sheet
Last Updated
Size

Mar 02, 2020
978.04 KB

| | |
| --- | --- |
| Size: | 978.04 KB |
| File Name: | FS_Iridium+Certus+700_Fact+Sheet_030220.pdf |
| Vendor: | Iridium |
| File Type: | PDF |
| Description: | Fact Sheet detailing our Iridium Certus 700 Service class offerings |
| Products: | Iridium Certus BCX, MissionLINK by Thales, SAILOR 4300 by Cobham, VesseLINK by Thales |
| Services: | Iridium Certus® |
| Verticals: | Corporate |

Press Release

Sep 03, 2019
305.8 KB

Size:
305.8 KB
File Name:
PR_Iridium+and+Thales+Expand+Partnership+Aircraft+Connectivity_Thales+FlytLINK_090319.pdf
Vendor:
Iridium
File Type:
PDF
Description:

Title: Iridium & Thales Expand Partnership to Deliver Aircraft Connectivity Services
Distribution Date: September 03, 2019

Press Release announcing Thales as the newest Iridium Certus Aviation service provider.

Products:
FlytLINK by Thales
Services:
Iridium Certus®
Verticals:
Aviation, Corporate

Use Cases & Infographics

Jan 29, 2020
484.29 KB

| | |
| --- | --- |
| Size: | 484.29 KB |
| File Name: | UC_Iridium+Certus_Aviation+Use+Cases_Business_JAN20.pdf |
| Vendor: | Iridium |
| File Type: | PDF |
| Description: | Infographic showing Iridium Certus Use Cases for Business Aviation |
| Services: | Iridium Certus® |
| Verticals: | Aviation, Iridium Certus |

Jan 29, 2020
151.27 KB

| | |
| --- | --- |
| Size: | 151.27 KB |
| File Name: | UC_Iridium+Certus_Aviation+Use+Cases_Commercial_JAN20.pdf |
| Vendor: | Iridium |
| File Type: | PDF |
| Description: | Infographic showing Iridium Certus Use Cases for Commercial Aviation |
| Services: | Iridium Certus® |
| Verticals: | Aviation, Iridium Certus |

Jan 29, 2020
116.5 KB

| | |
| --- | --- |
| Size: | 116.5 KB |
| File Name: | UC_Iridium+Certus_Aviation+Use+Cases_General_JAN20.pdf |
| Vendor: | Iridium |
| File Type: | PDF |
| Description: | Infographic showing Iridium Certus Use Cases for General Aviation |
| Services: | Iridium Certus® |
| Verticals: | Aviation, Iridium Certus |

Jan 29, 2020
1.52 MB

| | |
| --- | --- |
| Size: | 1.52 MB |
| File Name: | UC_Iridium+Certus_Aviation+Use+Cases_Rotocraft_JAN20.pdf |
| Vendor: | Iridium |
| File Type: | PDF |
| Description: | Infographic showing Iridium Certus Aviation Use Cases for Rotocraft |
| Services: | Iridium Certus® |
| Verticals: | Aviation, Iridium Certus |

Jan 29, 2020
964.89 KB

| | |
| --- | --- |
| Size: | 964.89 KB |
| File Name: | UC_Iridium+Certus_Aviation+Use+Cases_UAV_JAN20.pdf |
| Vendor: | Iridium |
| File Type: | PDF |
| Description: | Infographic showing Iridium Certus Aviation Use Cases for UAVs |
| Services: | Iridium Certus® |
| Verticals: | Aviation, Iridium Certus |

Video

Jan 17, 2019
57.51 MB

| | |
| --- | --- |
| Size: | 57.51 MB |
| File Name: | VID_Iridium+Certus_Overview+Video_JAN19.mp4 |
| Vendor: | Iridium |
| File Type: | MP4 |
| Description: | Marketing video providing an overview of the new Iridium Certus service. |
| Products: | Iridium Certus 9770, Iridium Certus BCX |
| Services: | Iridium Certus® |
| Verticals: | Iridium Certus |