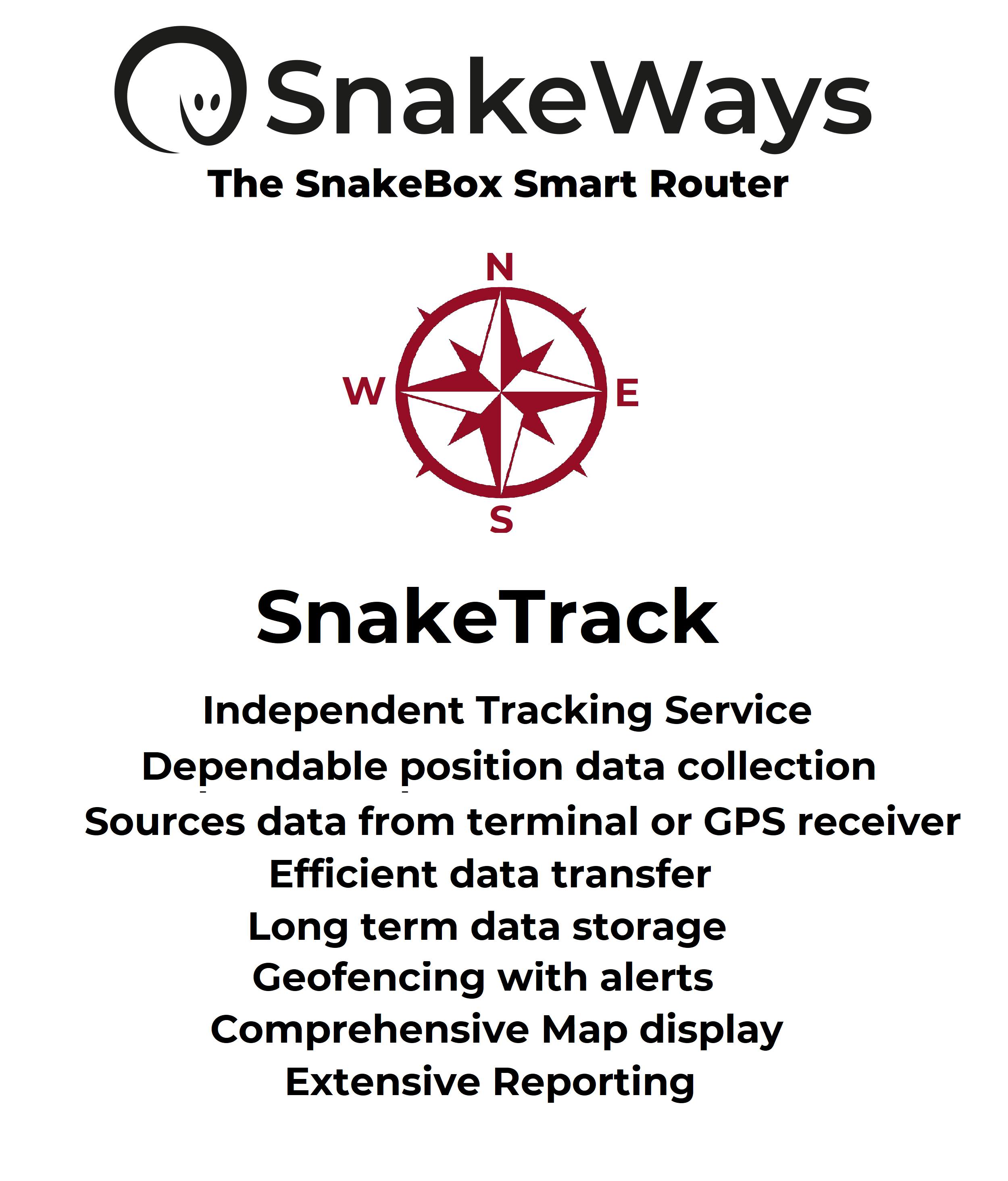 SnakeTrack Vessel Tracking
Feature-rich reliable vessel tracking

Collects position from SnakeBox or terminal GPS

Comprehensive map display

Customizable geofencing & alerts

Long term position, track history, & event storage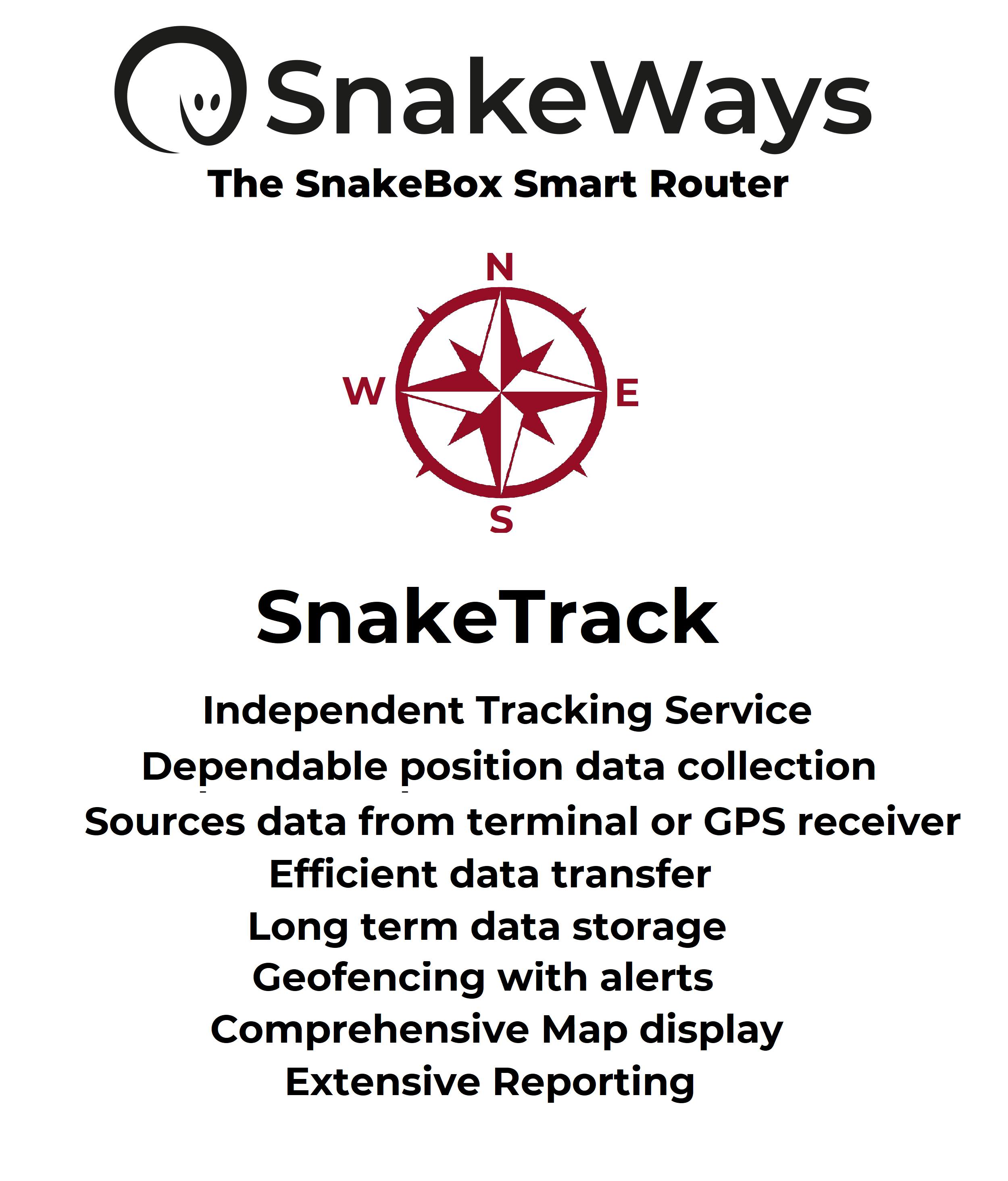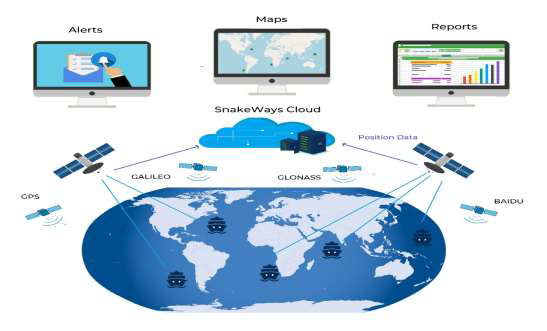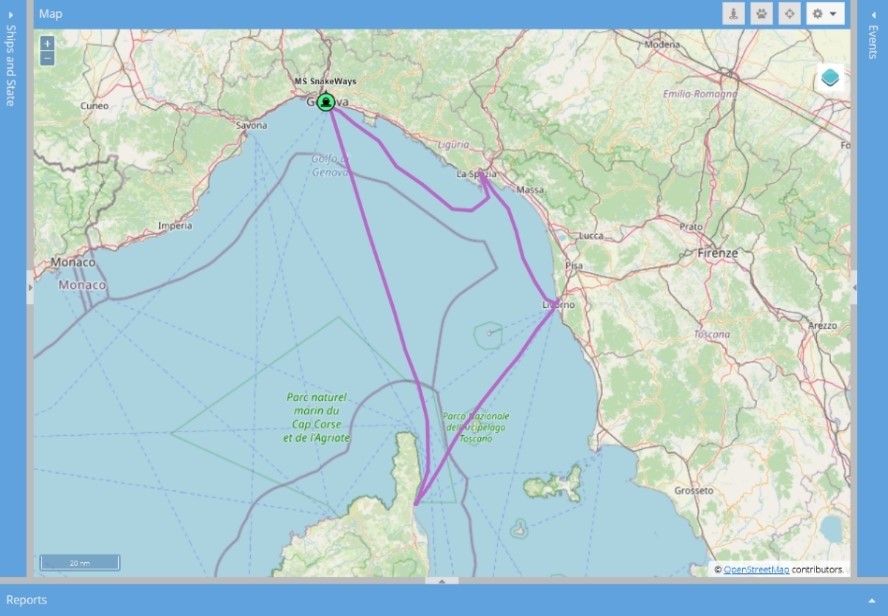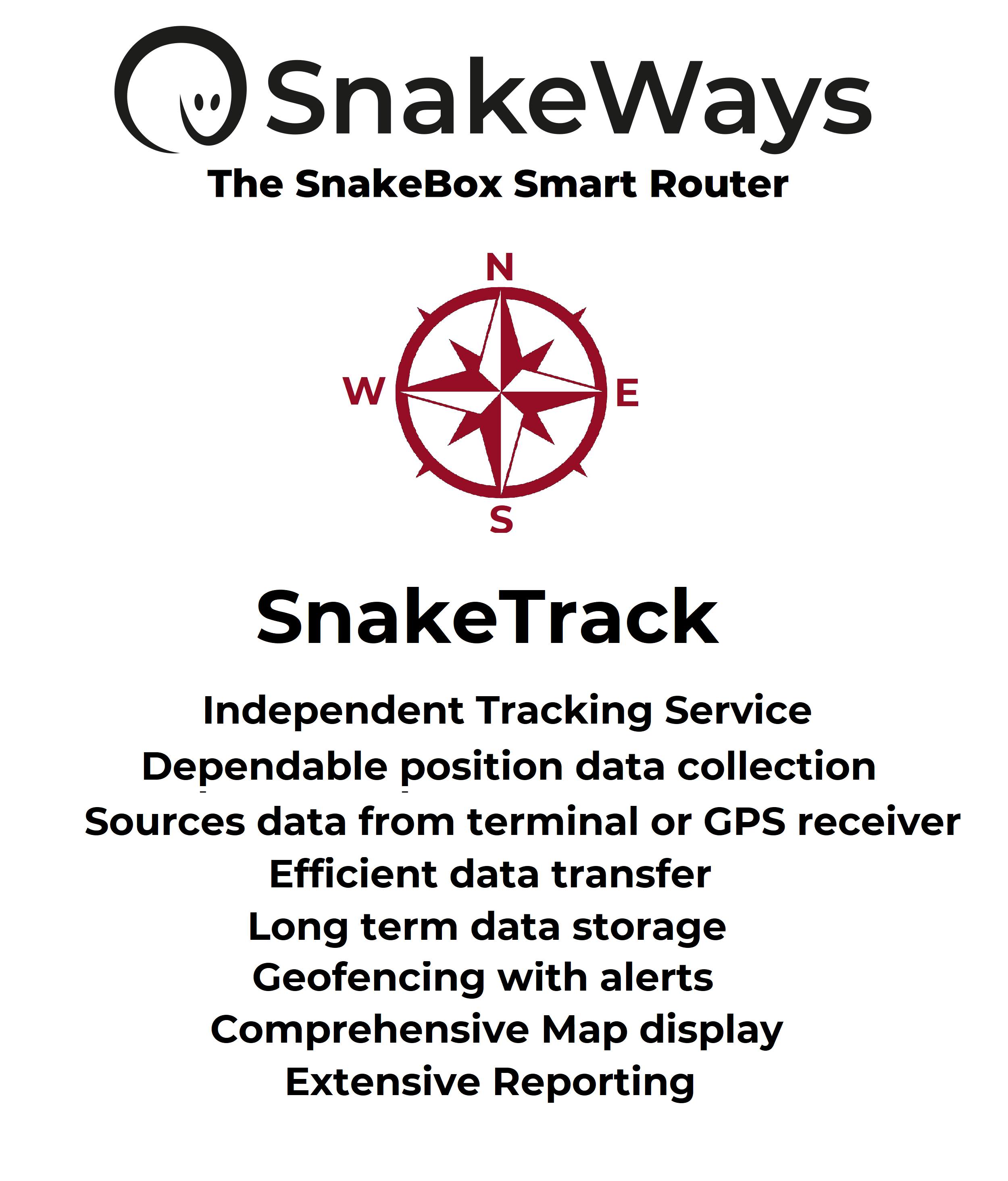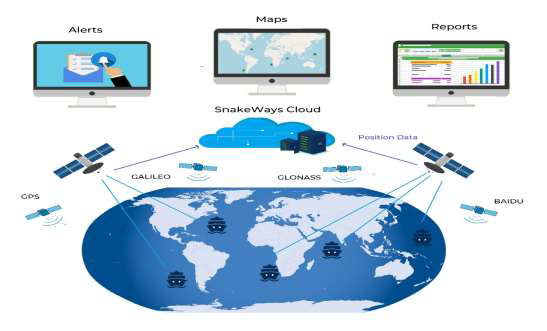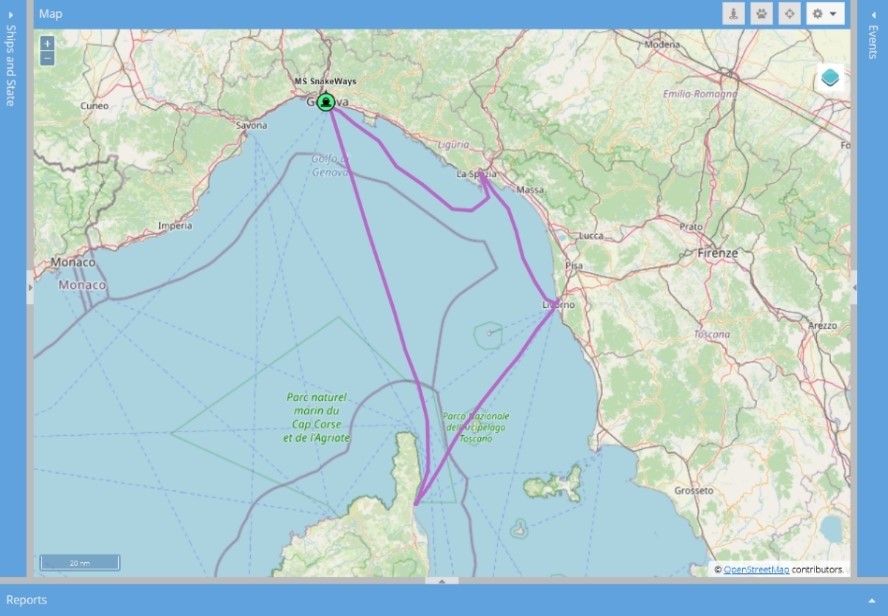 SnakeTrack Vessel Tracking
---
Feature-rich reliable vessel tracking

Collects position from SnakeBox or terminal GPS

Comprehensive map display

Customizable geofencing & alerts

Long term position, track history, & event storage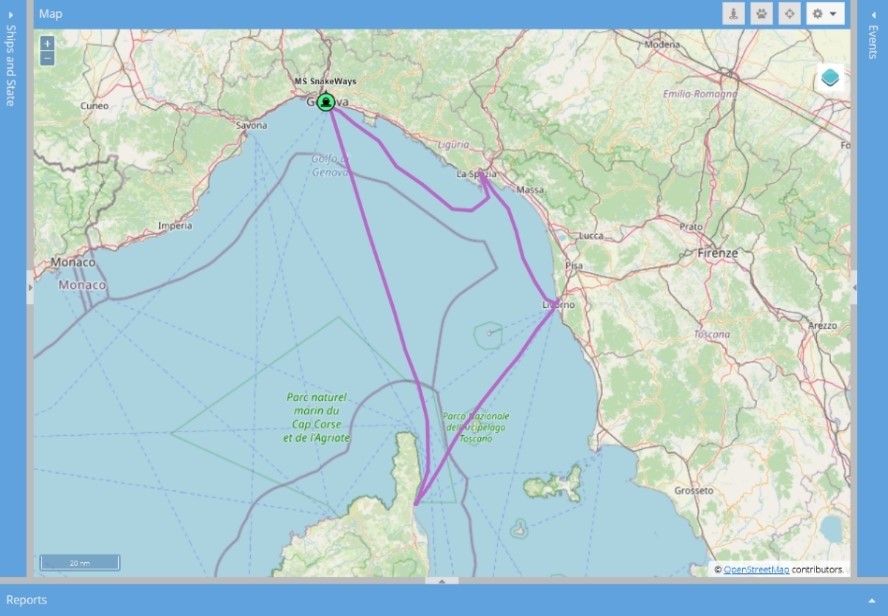 Reliable, Private Position Tracking For Your Fleet
SnakeTrack extends the capabilities of the SnakeBox Smart Router with independent and private location reporting and tracking functionality.
The SnakeCloud shore server provides a live map view of tracks and current positions as well as visualization, long term storage, and export of data.
SnakeTrack supports a rich set of geofencing features including custom fences and e-Mail alerts.
Features
Private & Independent Service
SnakeTrack collects position data from either its own internal GPS receiver or the satellite terminal. The information is transferred in the background to the SnakeCloud server for storage and display.
Easily view single vessel or fleet positions, past and current tracks, and geofences using the interactive mobile aware SnakeTrack map.
Set your own or import geofences like territorial waters or fishing zones, configure alerts, define event triggers, and review past events.
SnakeTrack provides you with interactive access to current and past passage data, geofences, events, and alerts for display or export. Easily create automatic position reports and geofencing event notifications delivered by e-mail.
The SnakeCloud server stores position data as long as you desire. Current and historical position and track data is easily viewed and exported.
Position data is sourced from either the internal GPS receiver of the SnakeBox or from external devices like a satellite terminal. Detection of the correct hardware is automatic.