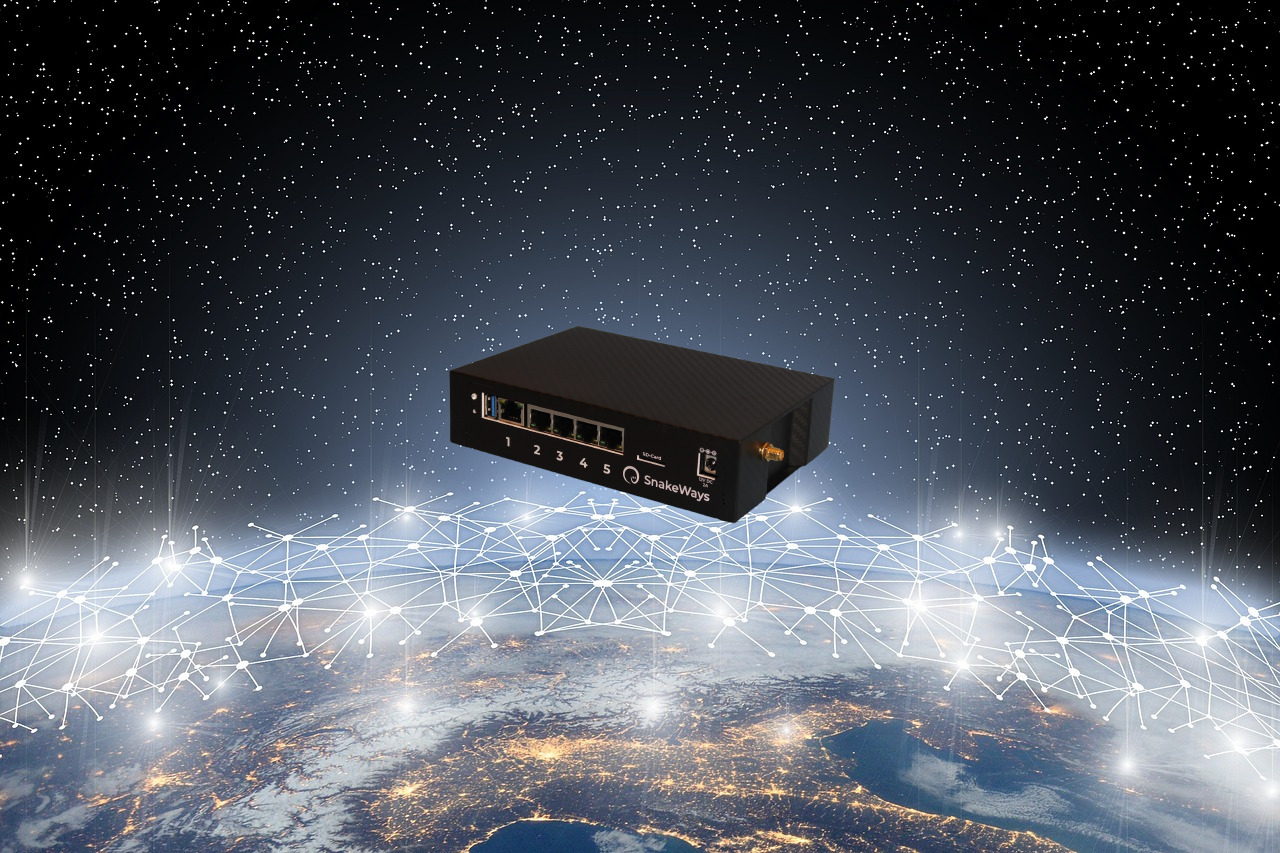 SnakeBox S & SL Smart Router
Intelligent shipboard router: integrates multiple LANs/WANs

Compact desktop form factor

Embedded 4G/LTE router available as an option

Remote management & control from shore

Independent application host for e-mail, firewalling, crew, tracking & other services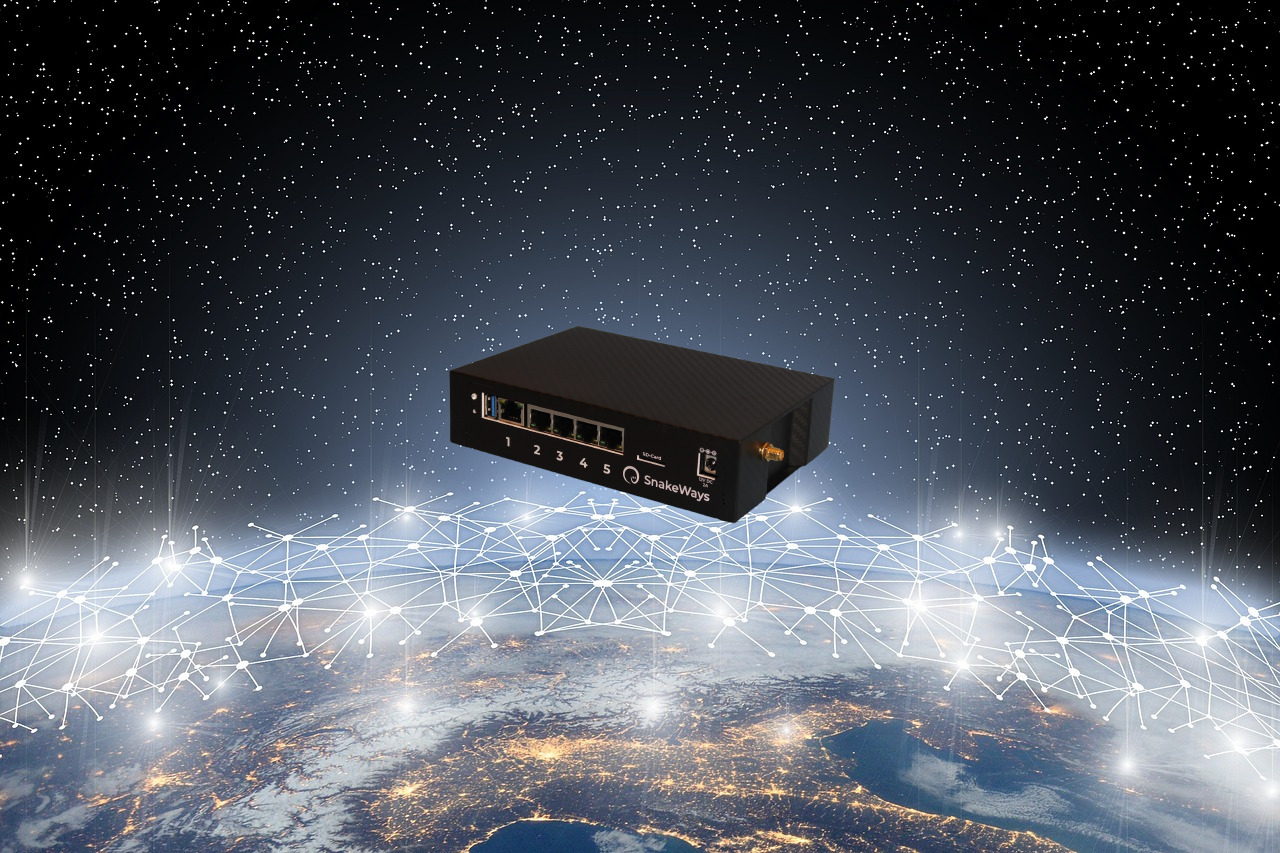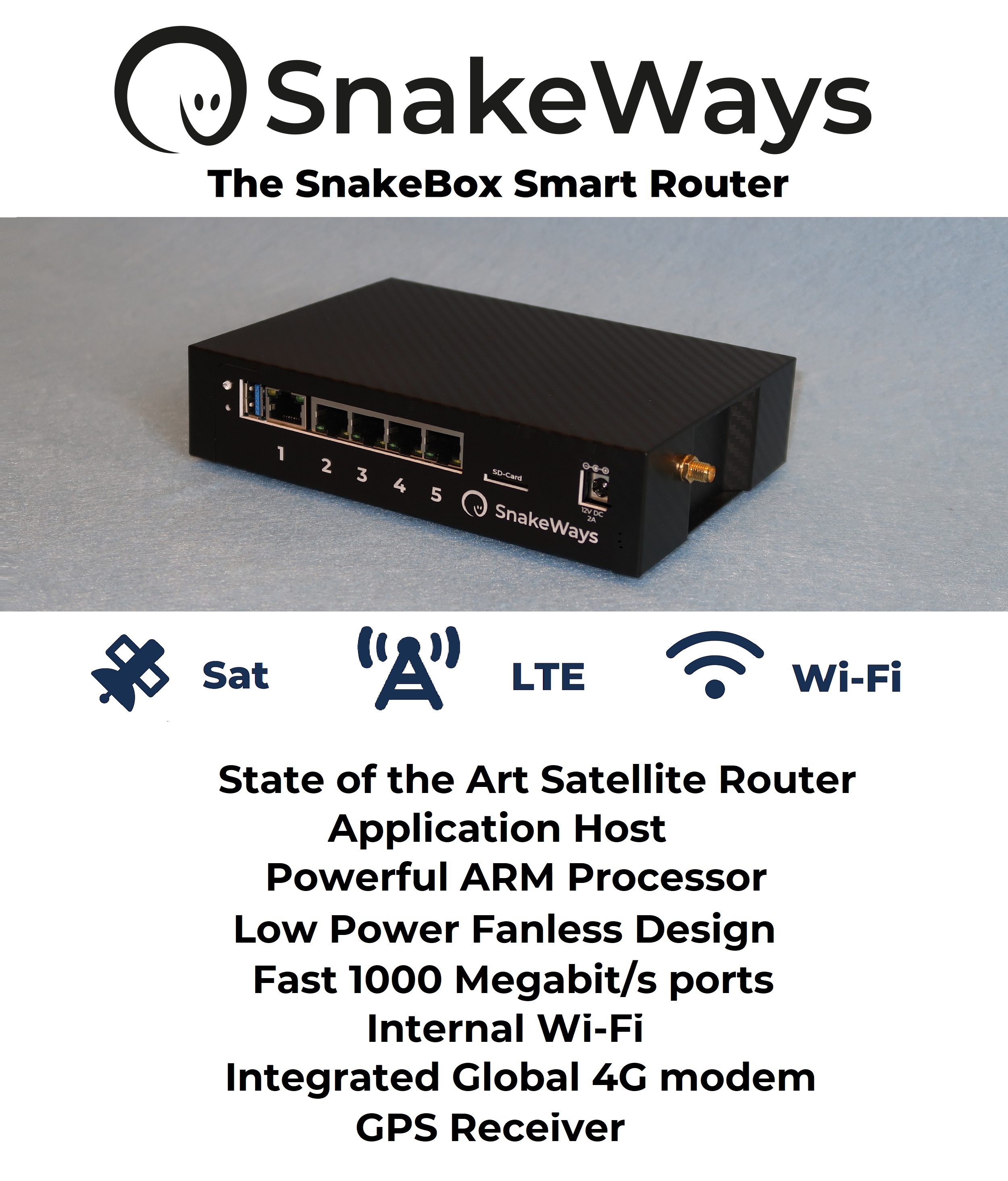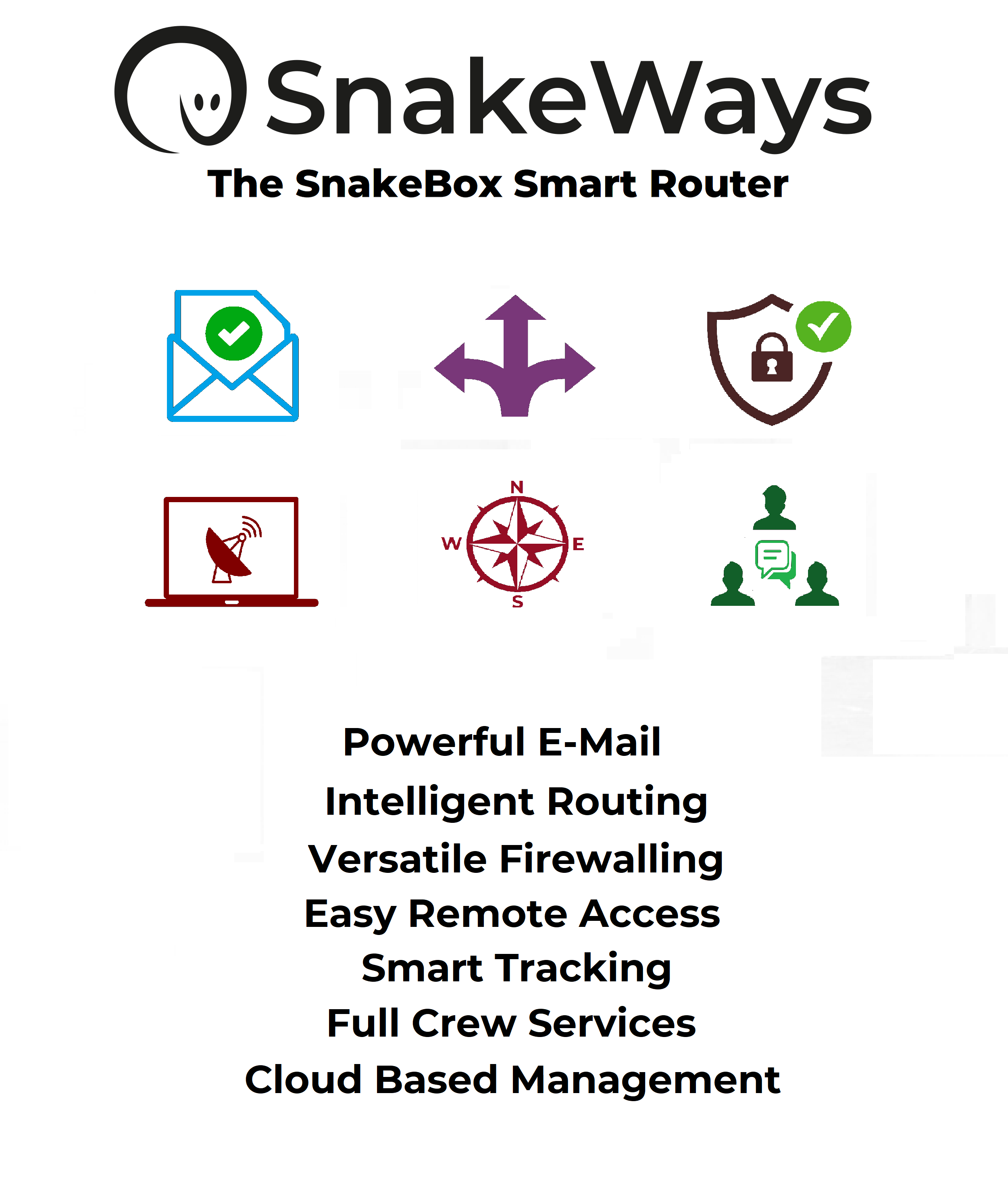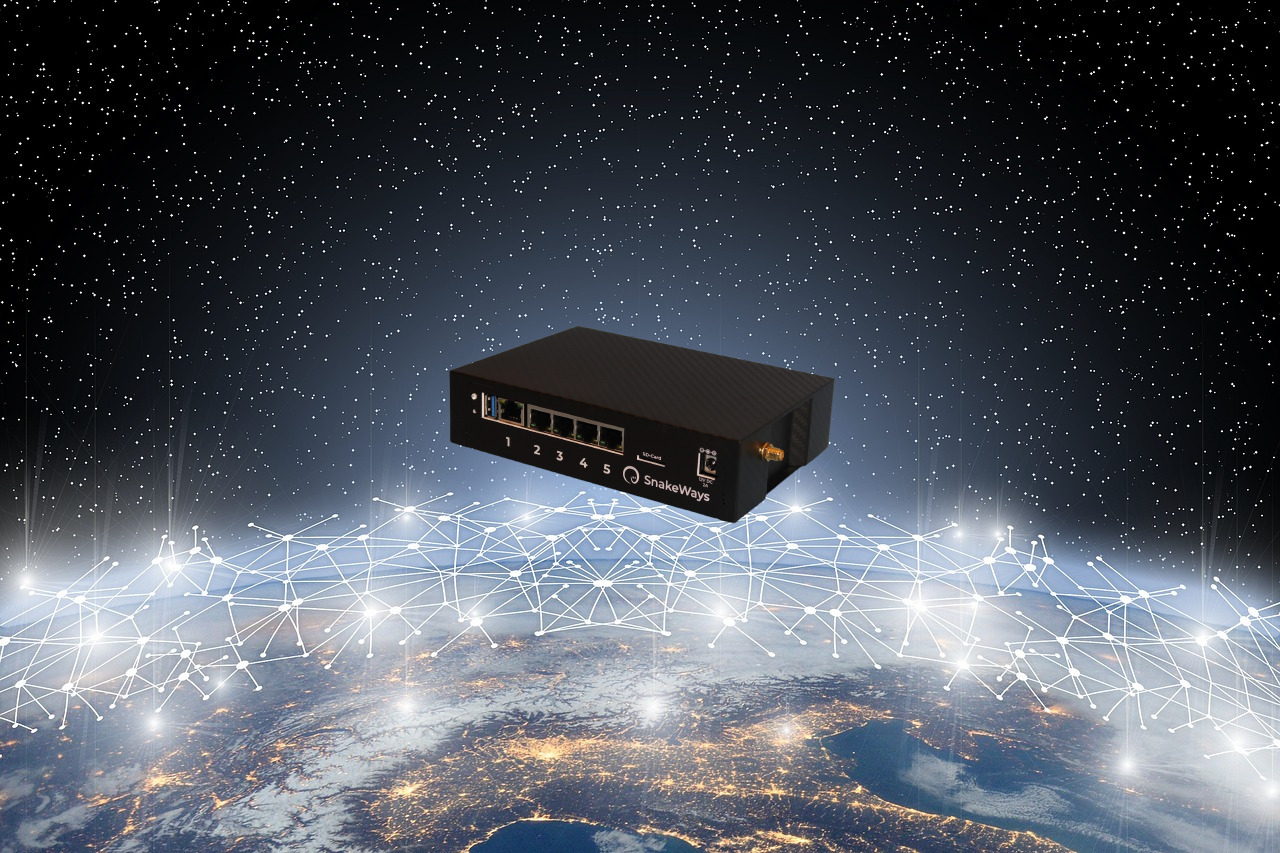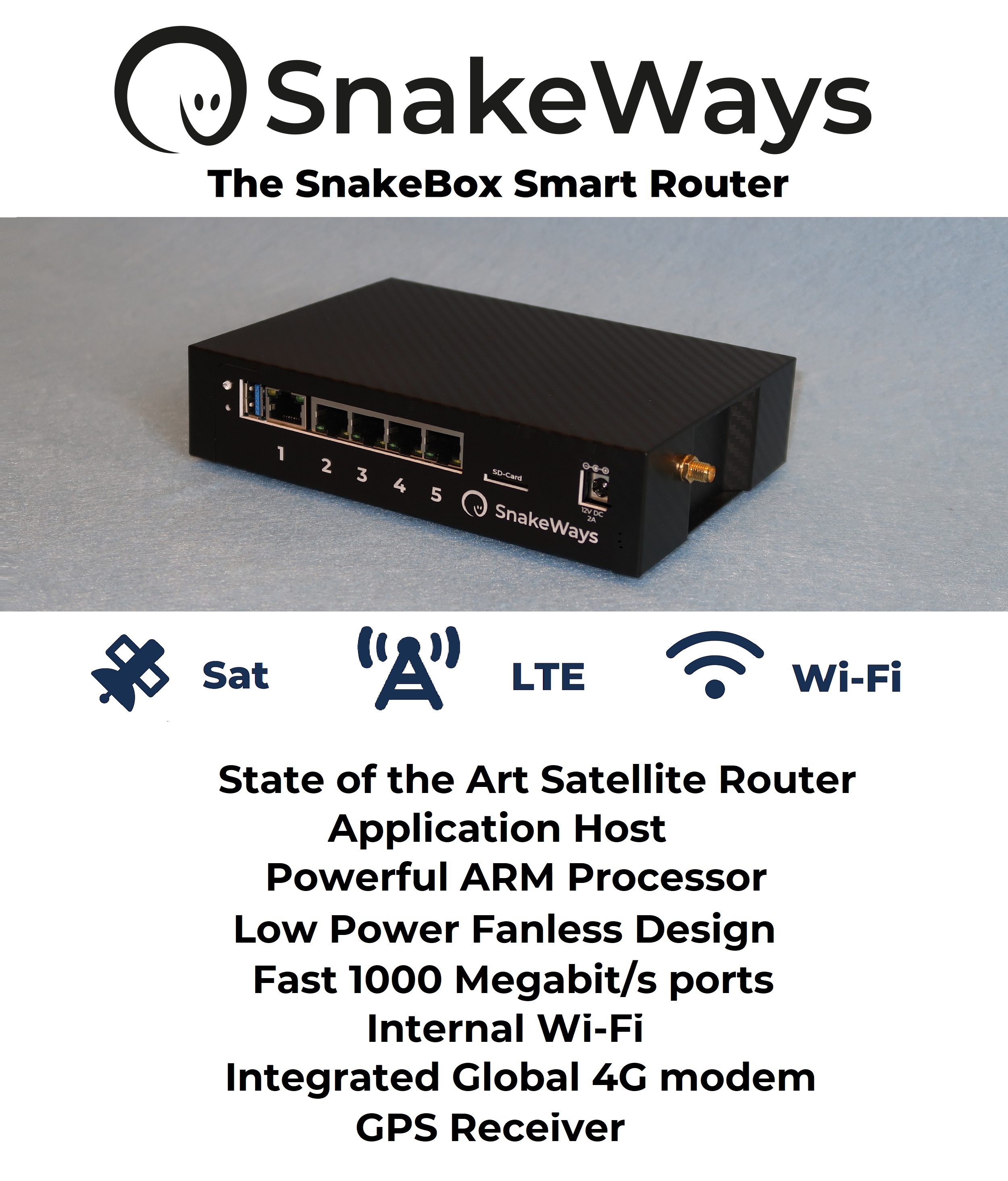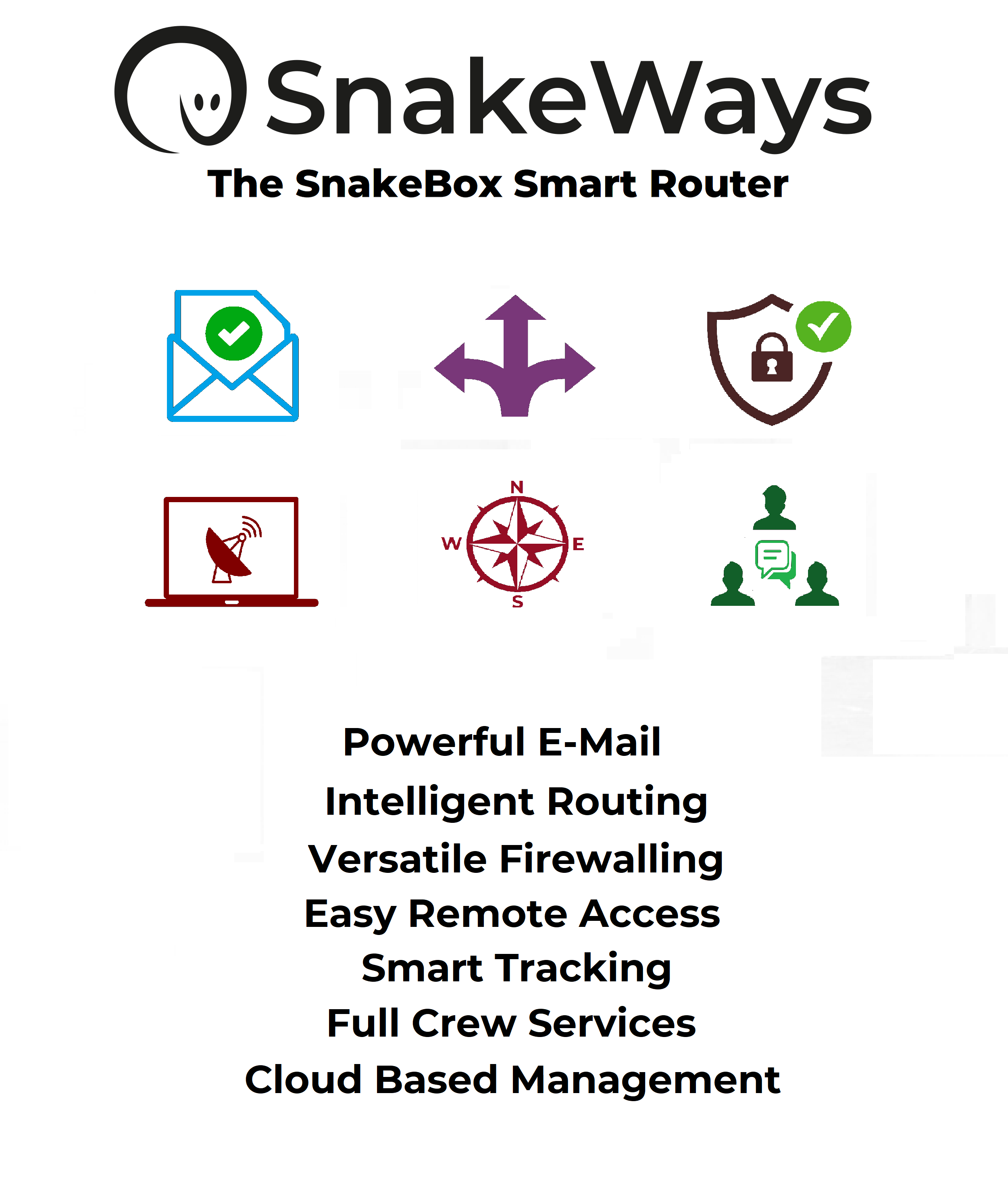 SnakeBox S & SL Smart Router
---
Intelligent shipboard router: integrates multiple LANs/WANs

Compact desktop form factor

Embedded 4G/LTE router available as an option

Remote management & control from shore

Independent application host for e-mail, firewalling, crew, tracking & other services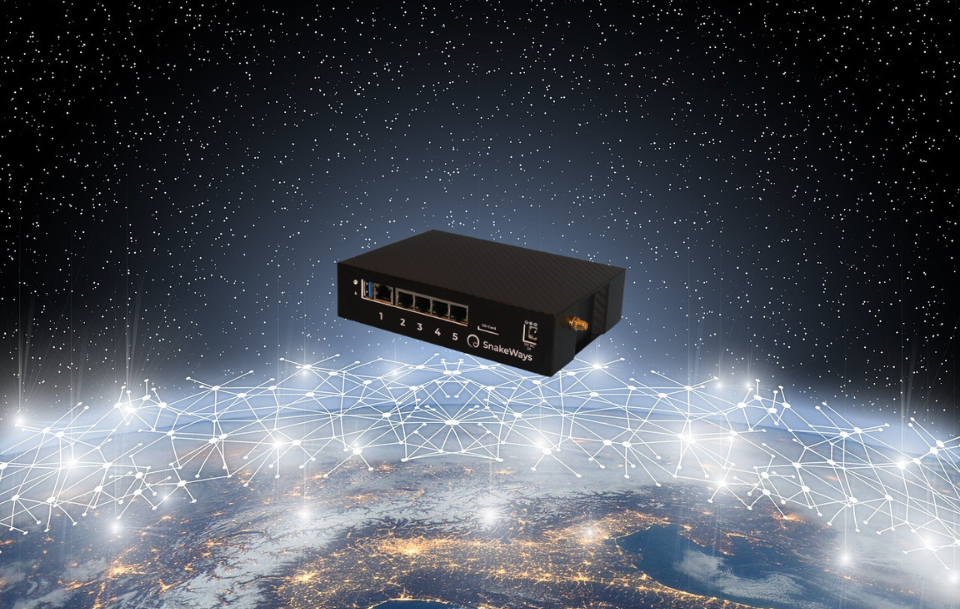 Small. Light. Robust.
The majority of shipboard comms boxes in service today are built on classic network devices using technologies that have been around for a decade and more. SnakeBox is different.
Based on the latest technology—designed initially for smartphones—the SnakeBox can fit easily in confined spaces.
Designed specifically for the satellite market where Iridium® services are being combined with VSAT, Next-Gen Sat, and LTE installations, the SnakeBox brings a high degree of efficiency, security, and performance.
Connected to the cloud, the SnakeBox also acts as an independent host for the SnakeWays services.
Features
Innovative Maritime E-Mail
SnakeMail operates over any TCP capable network connection, fast or slow, dependable or erratic. Our proprietary transfer technology will always assure reliable, secure, and efficient real-time message delivery.
SnakeSwitch provides dynamic uplink switching for multiple networks. SnakeSwitch monitors circuit availability and provides manual or automated switching between WAN circuits based on a wide choice of criteria.
SnakeWall brings a ground-breaking approach using AI to tackle the very special challenge of managing multiple firewalls for shipboard networks and hybrid WANs.
SnakeDoor is literally the door to your ship's network. The service provides an easy to use and cost- efficient way to access any PC or network device connected via the SnakeBox.
SnakeCrew leverages the power of the SnakeBox to bring the internet to your crew while you stay in the pilot's seat.
Feature-Rich Vessel Tracking
SnakeTrack provides dependable position data collection, transfer, and storage. Position data is highly compressed and sent to shore as part of the SnakeBox background data service, typically at no extra costs.
Unlimited E-Mail Archive & Access
SnakeStore extends the SnakeMail service by providing unlimited, long-term archiving of E-Mail messages in the SnakeWays cloud.
Product Specifications and Certifications
| | |
| --- | --- |
| General | |
| Dimensions (L x W x H) | 170mm x 120mm x 50mm |
| Weight | 400g |
| Operating Temperature Range | 10°C to 70°C |
| Operating Humidity Range | 15% to 95% (non condensing) % RH |
| Power Supply | 100-240V AC; 12V 2A DC |
| Ethernet Ports | 5 x 10/100/1000Mbps (extendable to 12) |
| Wi-Fi - Standard | Wi-Fi 802.11 b/g/n 2.4G/5G |