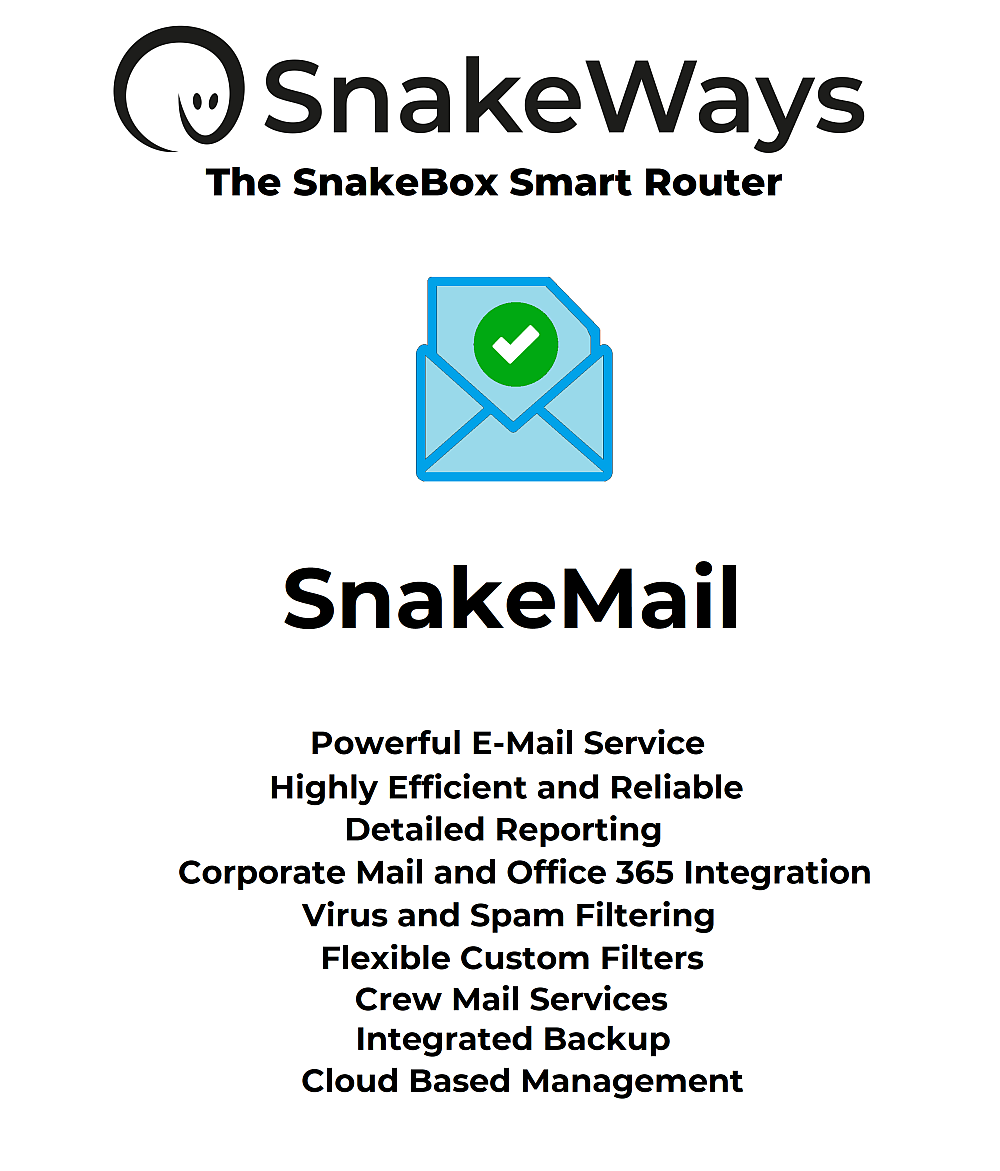 SnakeMail Satellite E-mail Service
Autonomous, secure, e-Mail service for remote environments

Highly efficient over Iridium® & other satellite networks

Pre-configured in the cloud & simple to deploy

Synchronized with corporate E-Mail (O365, MS Exchange, etc.)

Innovative "parcel like" tracking of e-Mails in transit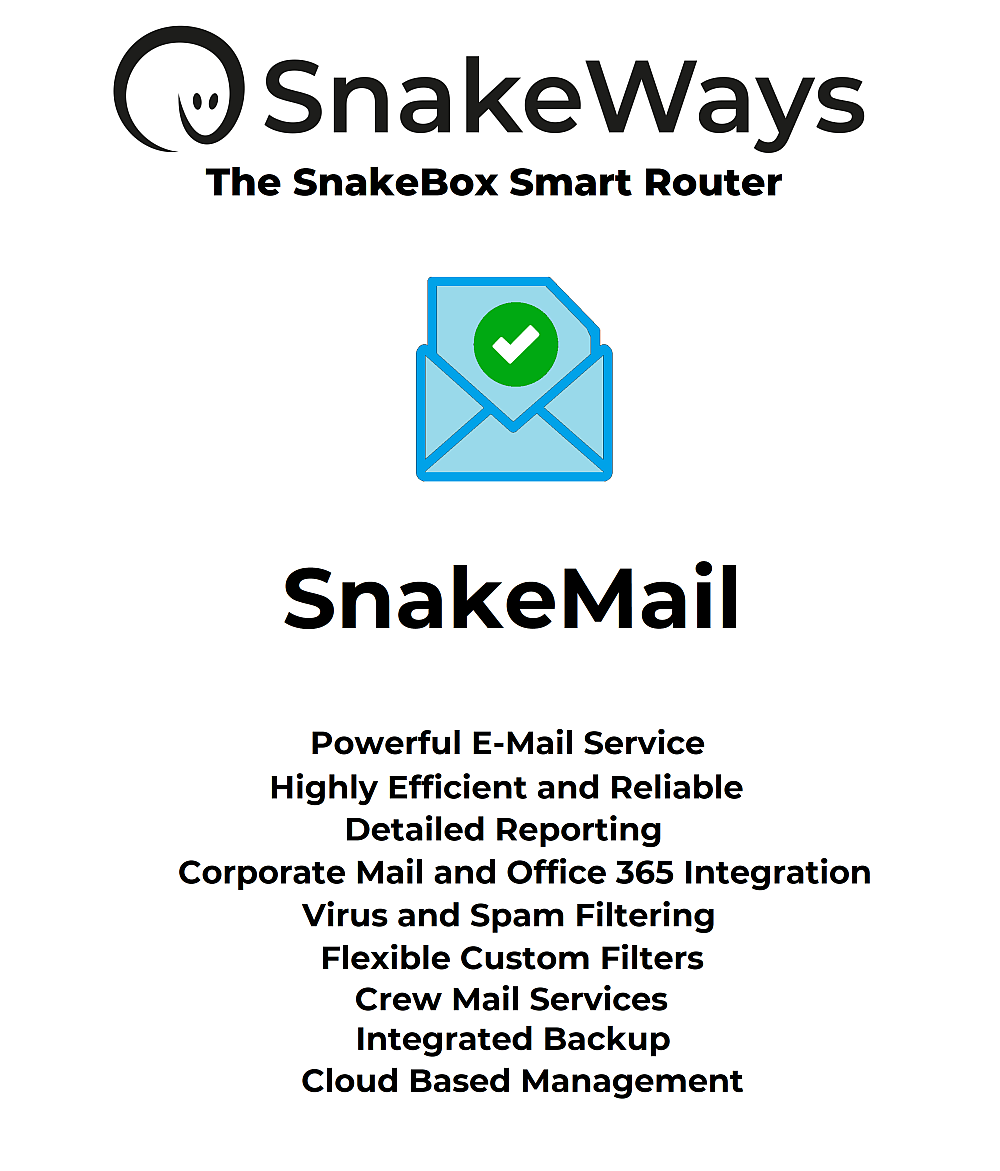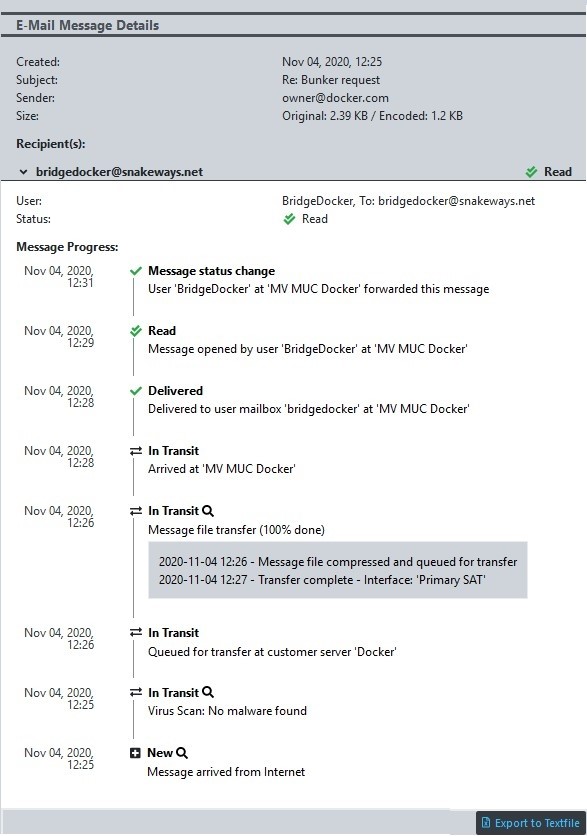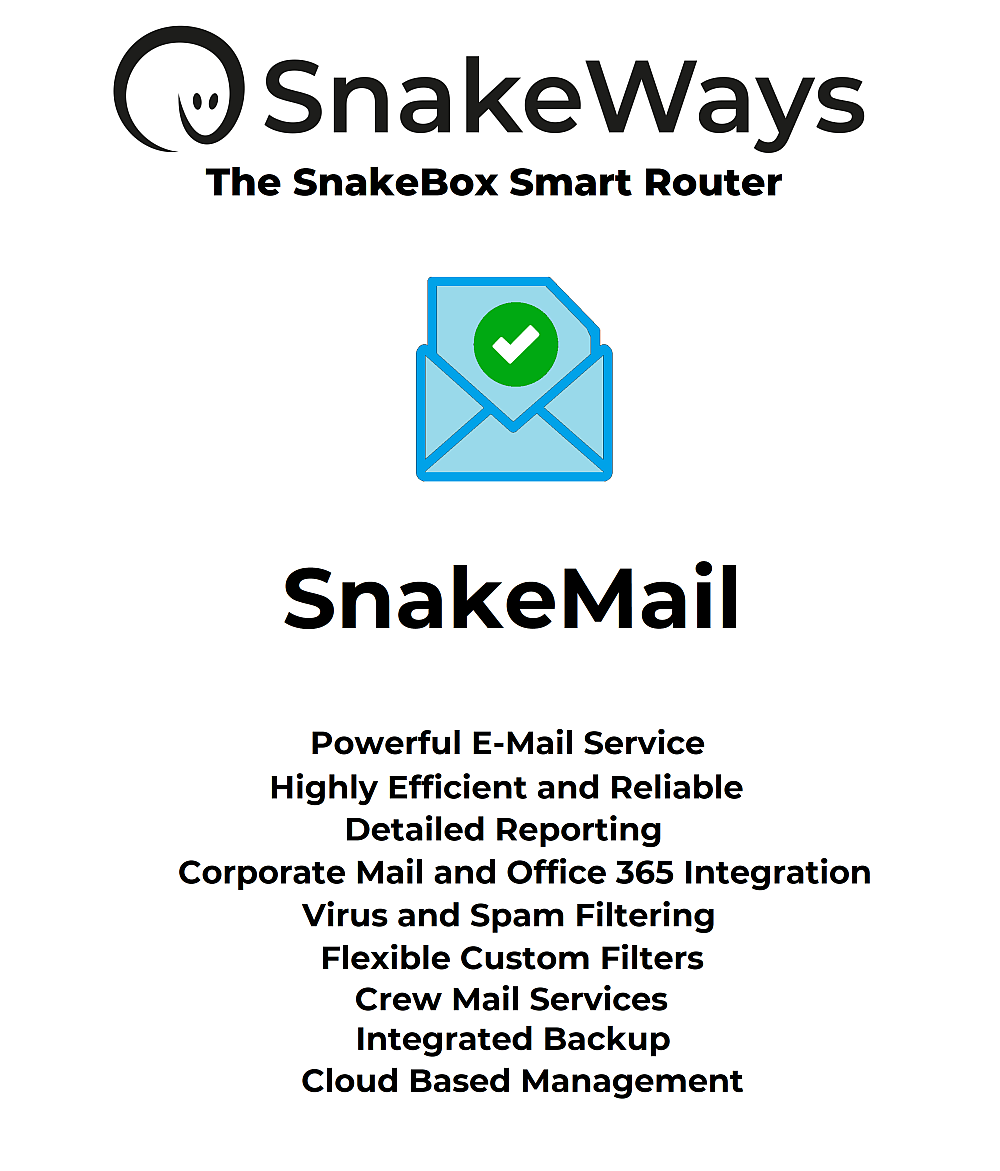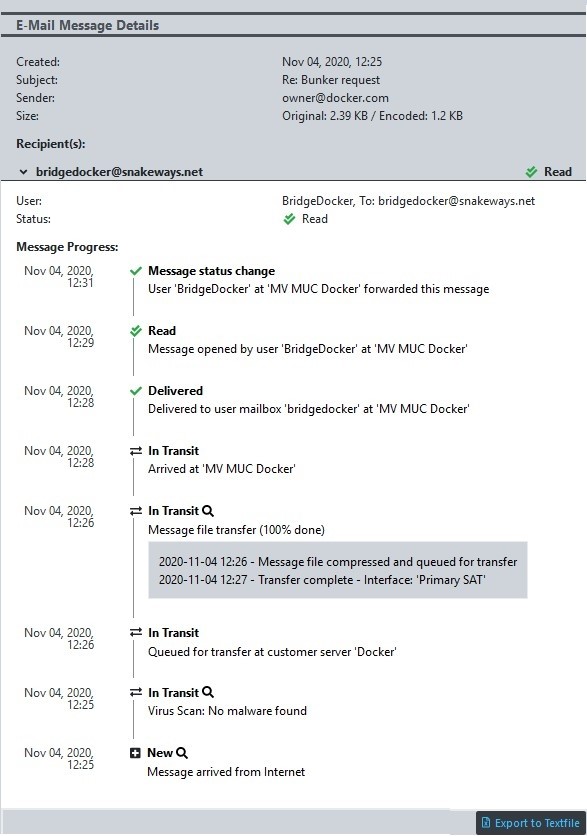 SnakeMail Satellite E-mail Service
---
Autonomous, secure, e-Mail service for remote environments

Highly efficient over Iridium® & other satellite networks

Pre-configured in the cloud & simple to deploy

Synchronized with corporate E-Mail (O365, MS Exchange, etc.)

Innovative "parcel like" tracking of e-Mails in transit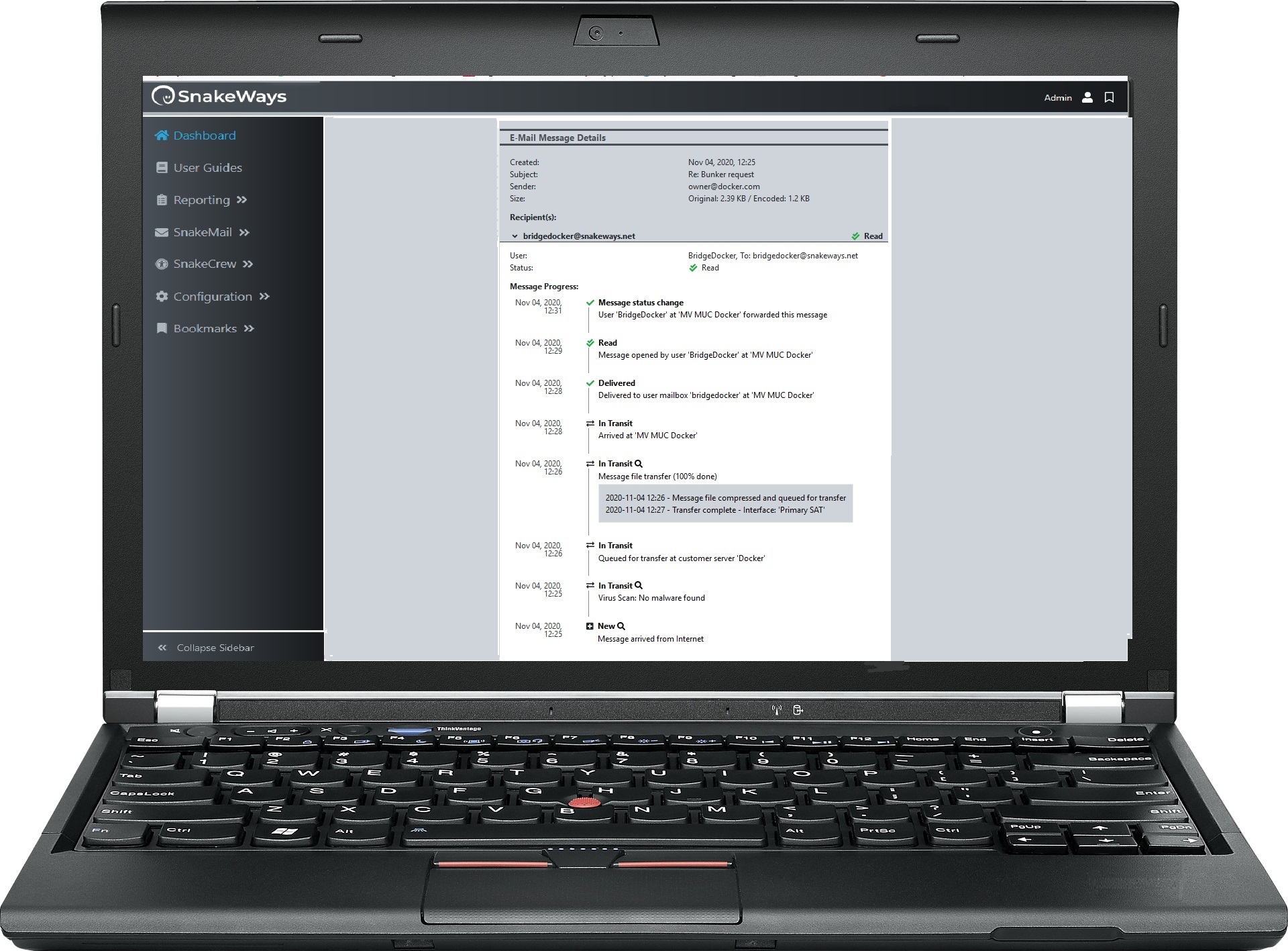 Reliable E-Mail Anywhere
SnakeWays brings a hybrid connectivity solution combining hardware, software, and cloud components to remote environments.
Hosted on the autonomous SnakeBox, SnakeMail is one of SnakeWays' prime services. Coupled with the Iridium network, SnakeMail provides a fully-featured, reliable and secure e-Mail service—anywhere on the planet.
SnakeMail
Configured and controlled remotely via the SnakeCloud portal, SnakeMail delivers reliable, flexible, secure, and traceable e-Mail services across any network connection.
SnakeMail is hosted on the SnakeBox—SnakeWays smart shipboard device. As such, the e-mail service is entirely independent of existing shipboard networks, operating systems and other shipboard applications.
SnakeMail is designed to take advantage of the complexities of satellite networks. Innovative compression and connection management techniques ensure a reliable e-mail service where standard solutions will struggle.
With SnakeMail, you may keep your corporate mail identity. SnakeMail allows an unlimited number of mailboxes per vessel. Each one of those can be synchronized with a wide choice of e-mail services, including Office 365, Microsoft Exchange, and more.
All mail traffic is filtered for viruses and spam. SnakeMail supports and prioritises SSL, TLS, STARTTLS and OAuth2 (Microsoft modern authentication). SnakeMail automatically stores your mail data on an encrypted SD card.
SnakeMail keeps track of all your e-mails throughout their transit from submission to delivery. Reports on progress at every stage are available in real-time both on board and in the SnakeCloud portal ashore.
SnakeMail is completely self-contained. All users and features can be pre-configured and/or configured remotely via SnakeCloud. The remote site only needs to plug it in and switch it on.