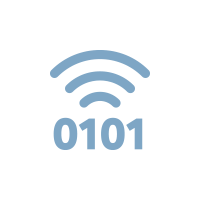 The Iridium Handset USB Driver Installer provides Windows 7 and 10 drivers (both 32-bit and 64-bit) for use when connecting your Iridium handset to a computer via the USB port.  This is a standalone utility that allows you to load the drivers on your Windows computer independent of other activities.
Resources
Login to access additional resources
Firm/Software Upgrade & Release Note
Last Updated
Size
Document Name
Iridium Handsets - USB Driver Installer
File Name
FWU_Iridium_USB Driver Installer_6.3.9600.9520.zip
Description
USB driver installer v1.3 for Iridium Handset.
Date
January 17, 2018 06:28 PM EST
Related Products
Iridium 9555, Iridium Extreme® PTT, Iridium Extreme®
Related Services
Iridium Data Tools
Legal Notice
Document Name
Iridium - Fair Access Policy
File Name
LGL_Iridium Fair Access Policy_Block 1_v.22_082218.pdf
Description
The Iridium Fair Access Policy applies to all Iridium Services
Dated: August 08, 2018
Date
August 22, 2018 12:46 PM EST
Related Services
Iridium Broadband, Iridium Burst®, Iridium Circuit Switched Data (CSD), Iridium CloudConnect, Iridium Data Tools, Iridium Direct Internet, Iridium GMDSS, Iridium Long-Range Identification & Tracking (LRIT), Iridium OpenPort® Broadband Services, Iridium® Push-to-Talk, Iridium Prepaid Calling, Iridium Postpaid Calling, Iridium GoChat® Crew Calling, Iridium GO!® Text and Call E-Voucher, Iridium RUDICS, Iridium Short Burst Data® (SBD®), Iridium SMS, Iridium Web Service (IWS), Iridium-to-Iridium Unlimited Calling Plan, Location-Based Services (LBS), Netted Iridium®