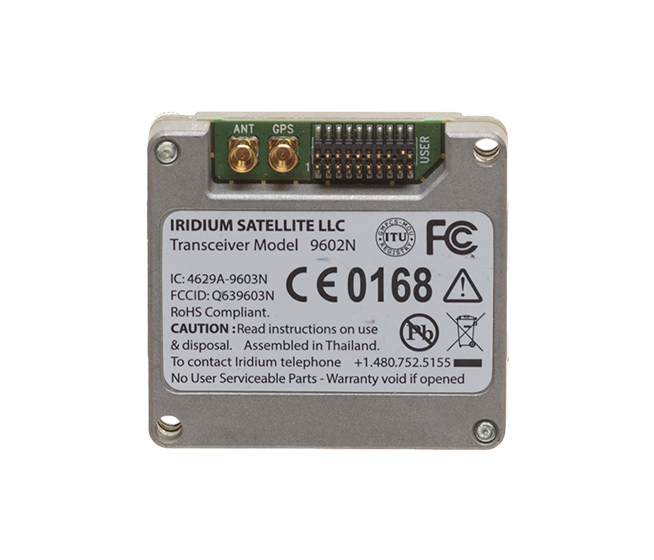 Iridium 9602 Module
Manufacturer : Iridium
Model : SBDN9602
Supports Iridium Short Burst Data® (SBD®)

Small Form Factor

RoHS Compliant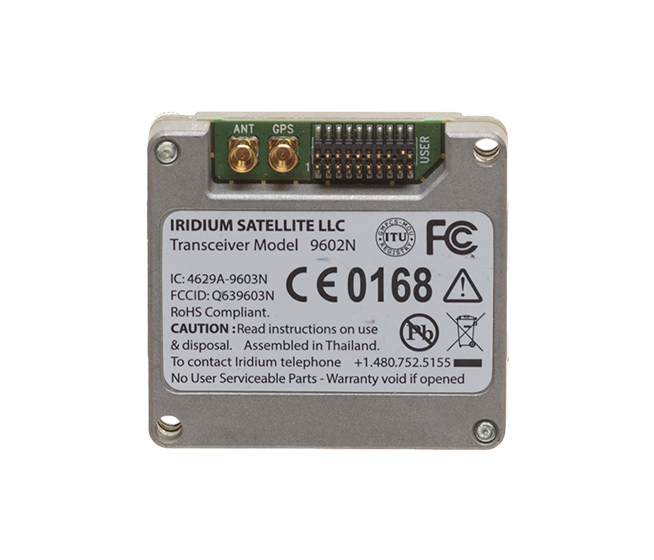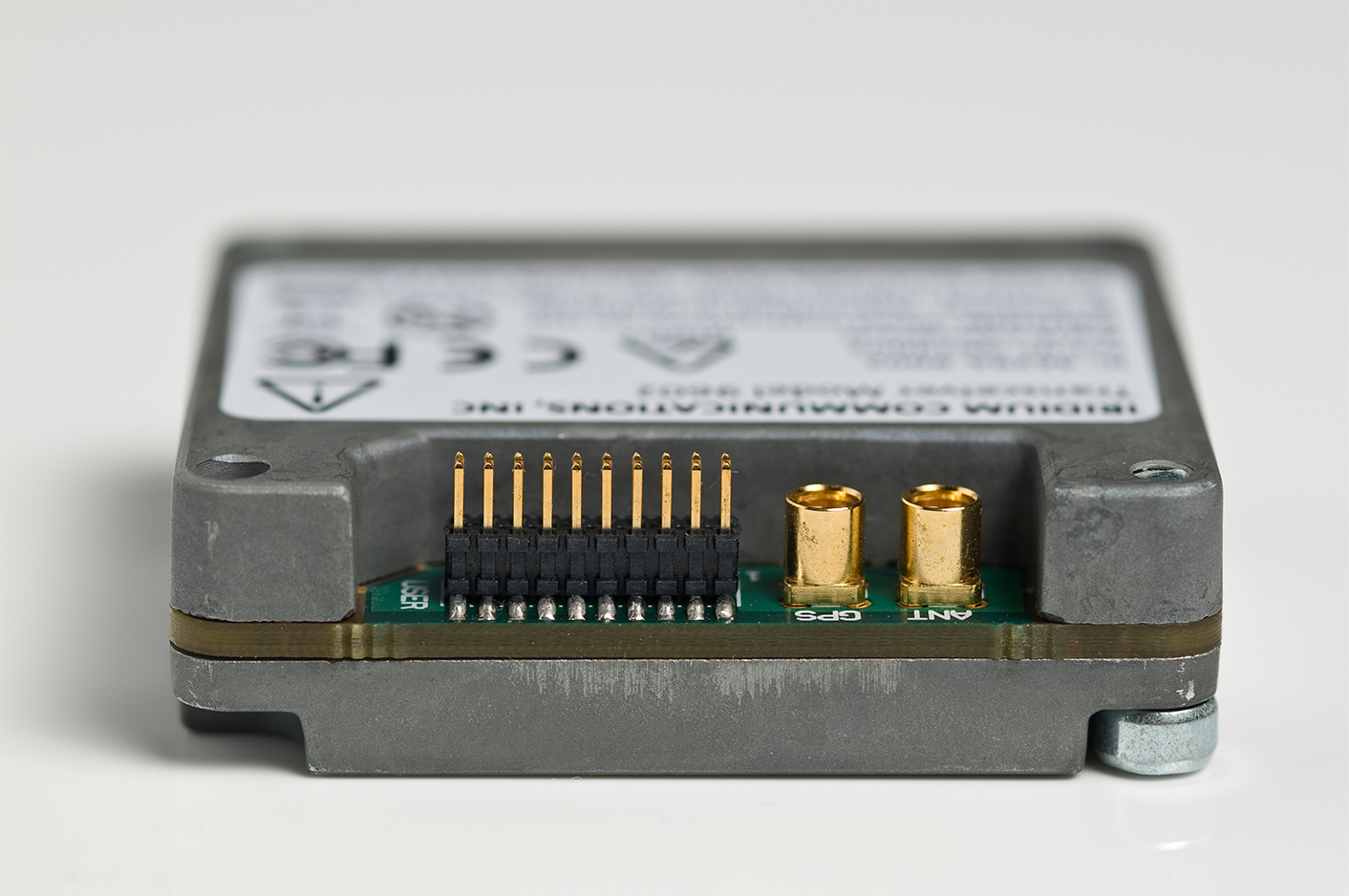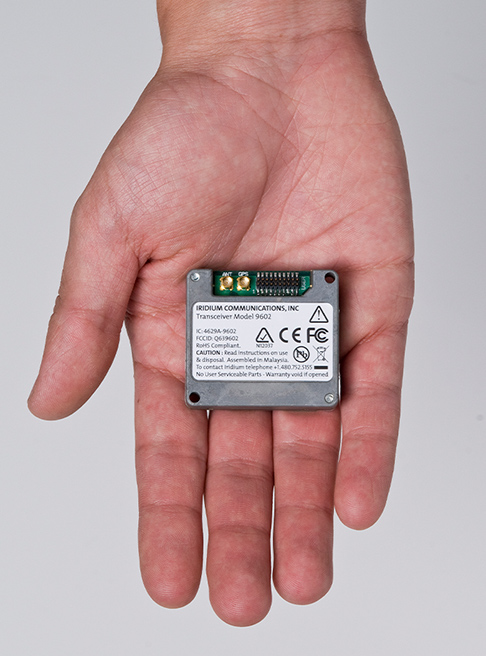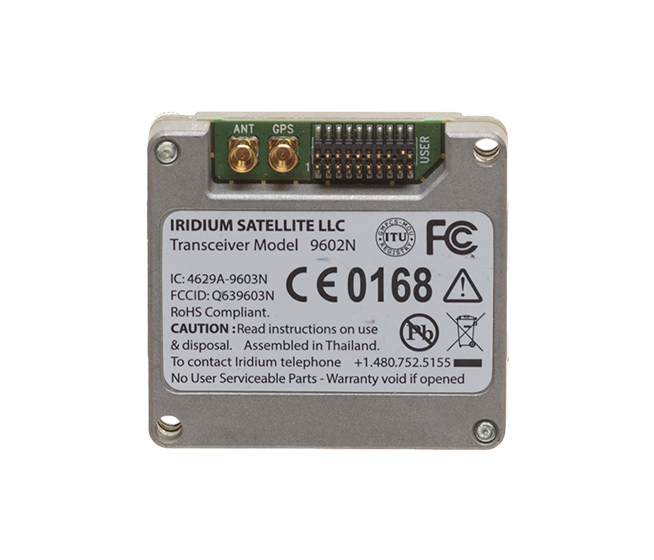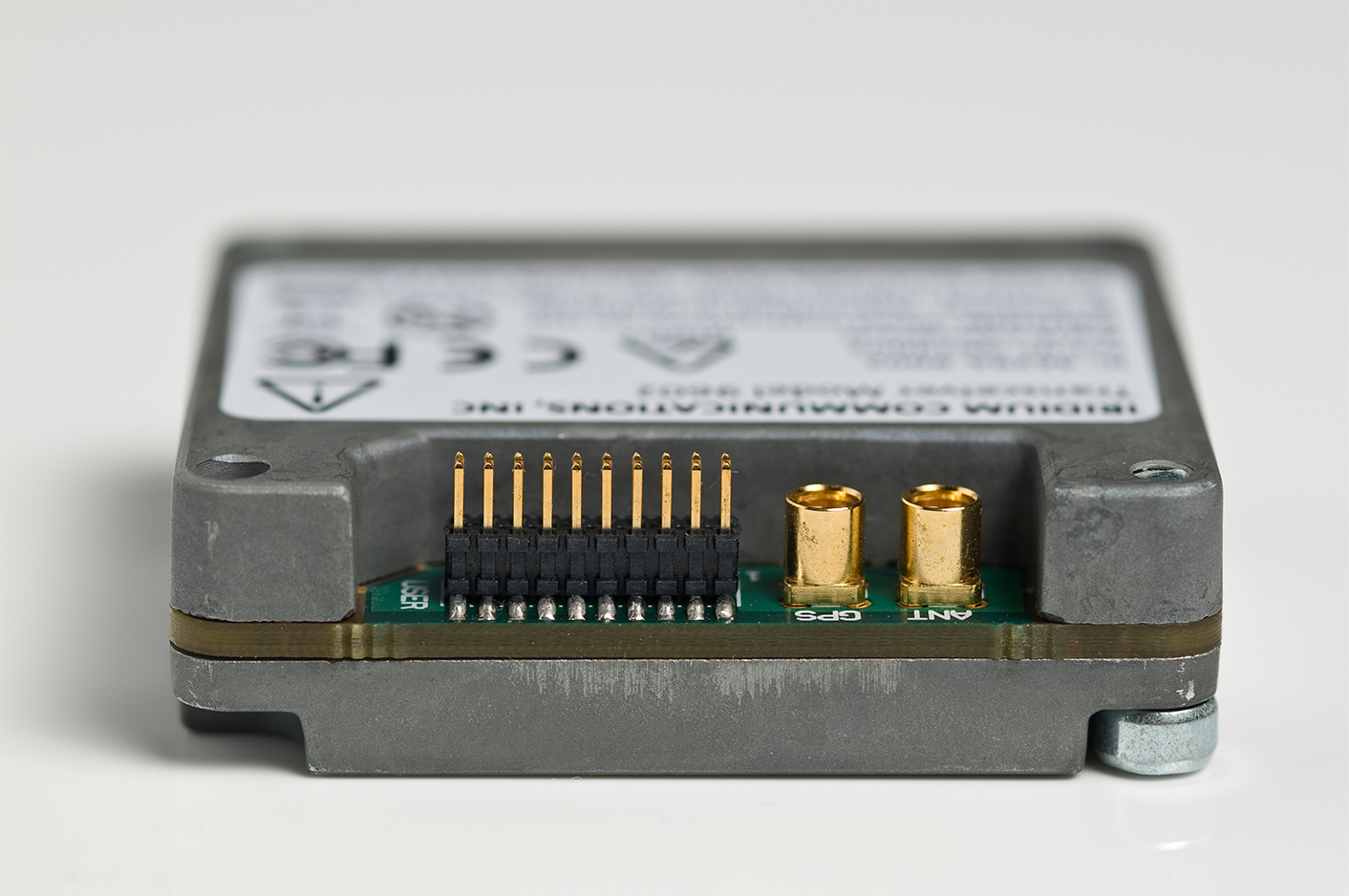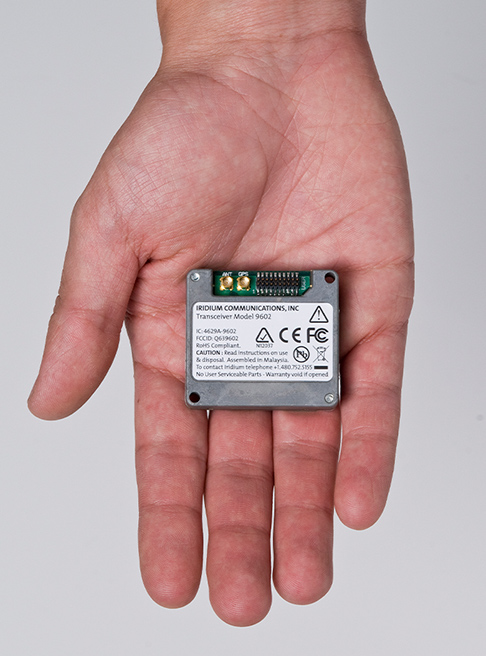 Iridium 9602 Module
---
Manufacturer : Iridium
Model : SBDN9602
Supports Iridium Short Burst Data® (SBD®)

Small Form Factor

RoHS Compliant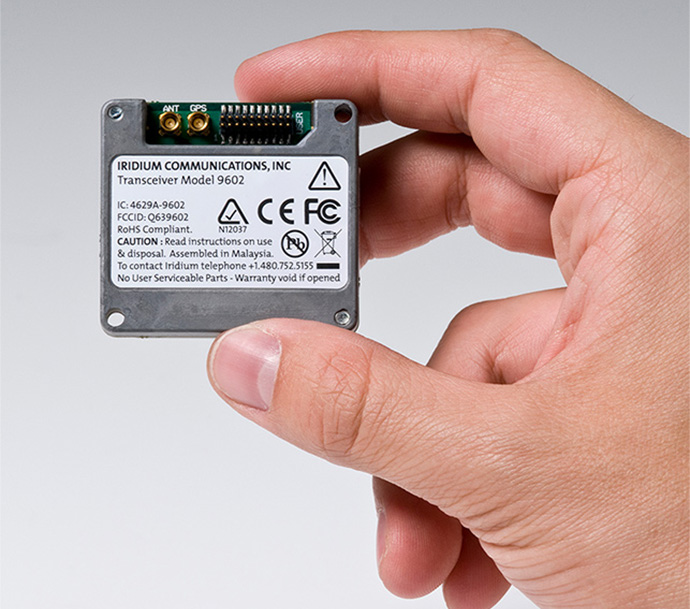 Small, But Mighty
Designed for integration into complete wireless solutions, the Iridium 9602 provides the critical data communications necessary for truly global solutions. Iridium partners can create high-value data solutions combining the Iridium 9602 module and Iridium Short Burst Data service.
Small. Light. Low Power.
Its small size, low-cost, and ease of integration make Iridium 9602 ideal for your IoT connectivity needs.
Integrate additional functions such as GPS, microprocessor-based logic control, digital and analog I/O, power supply, and antenna
Small, lightweight, low-power for easy integration into IoT solutions of any size
GPS module antenna feed for shared antenna applications
For small omni-directional L-band antennas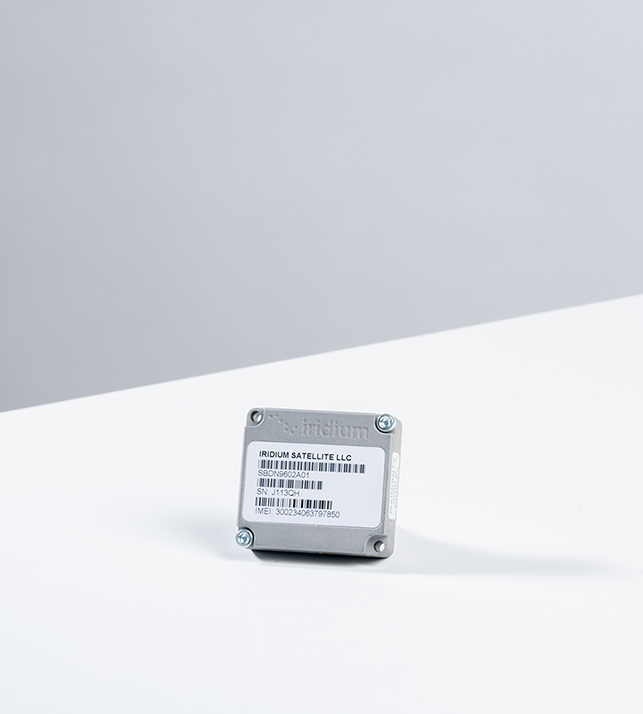 Product Specifications and Certifications
| | |
| --- | --- |
| Mechanical | |
| Dimensions (L x W x H) | 41mm x 45mm x 13mm |
| Weight | 30 g |
| Environmental | |
| Operating Temperature Range | -40 to +85 ℃ |
| Operating Humidity Range | ≤ 75 % RH |
| Storage Temperature Range | -40 to +85 ℃ |
| Storage Humidity Range | ≤ 93 % RH |
| Vibration Standard | EN60068-2-14:2000, EN60068-2-36:1996, EN60068-2-27:1993, and J1455 |
| RF Interface | |
| Duplexing Method | TDD (Time Domain Duplex) |
| I / O Impedence | 50 Ohm |
| Multiplexing Method | TDMA/FDMA |
| Power | |
| Idle Current Average | 45 average mA |
| Idle Current Peak | 170 peak mA |
| Transmit Current Average | 140 average mA |
| Transmit Current Peak | 1.3 peak A |
| Receive Current Average | 40 average mA |
| Receive Current Peak | 170 peak mA |
| Message Transfer Current | 150 average mA |
| Message Transfer Power | ≤0.8 average W |
| Network | |
| Telephony | No |
| Location Based Services | No |
| User Experience | |
| GEOS Support | No |
ANATEL
EU
FCB Technical Acceptance
FCC Part 15 Grant and Part 25 Grant
Japan Type Approval
NRRA – Korea
REACH 201
RoHS
Login to access additional resources
Resources
Case Study
Certification - Regulatory
Comparison Chart
End of Life
Fact Sheet
Legal Notice
Product Details
Use Cases & Infographics
Video