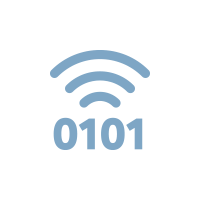 Introducing the first one-to-many global data broadcast service
Iridium Burst® is a service that makes it possible to transmit data to tens, hundreds, thousands, even millions of enabled devices at a time using the world's most robust satellite network – with a pricing structure that doesn't break the bank.
Features
Highly Cost Effective: Delivers data to an unlimited number of enabled devices within a targeted geographic region at a fraction of the cost of comparable services.
Powerful Transmission: High-powered satellite transmissions penetrate buildings, partial obstructions and weather phenomenon to reach enabled devices.
Quick Delivery: Transmits highly actionable, customer-specific information in near real-time — often in under 20 seconds.
Stealth Mode: Iridium Burst-enabled devices can be configured as receive-only so that no transmissions are made, a feature valued highly by some customer segments.
Secure Communications: Customer-defined closed user groups ensure that only authorized devices may see the data received.
Robust Technology: Iridium Burst service receivers are small, light and meet many environmental standards. Iridium will have an Iridium 9602-based Iridium Burst enabled device at service launch, followed by an Iridium 9603-based device within the year.
Data Format Agnostic: Iridium Burst can transmit data in any format desired.
Ease of Use: The ability to send one transmission to thousands of devices simplifies the management of message delivery, especially to high device-density locations.
Global Reach: The service is available from anywhere to everywhere on the planet.
Resources
Login to access additional resources
Document Name
Iridium 9522B - Brochure
File Name
BR_Iridium 9522B_Brochure_(JAN10).pdf
Description
Brochure for Iridium 9522B in English.
Date
January 17, 2018 06:28 PM EST
Related Products
Iridium 9522B (End of Life NOV19), Zuni-C Antenna, Hirschmann MCA 1620 LP/S Screw Mount Antenna, GPS Antenna with TSO for Iridium, GPS Antenna for Iridium, 3.5" Diameter x 4" Tall Diameter Antenna for Iridium, 3.5" Diameter Antenna for Iridium, 2.6" Diameter Antenna for Iridium, 1.5" Square Antenna for Iridium
Related Services
Iridium RUDICS, Iridium Burst®
Verticals
Aviation, IoT, Land Mobile, Maritime, U.S. Government
Fact Sheet
Document Name
Iridium Burst - Fact Sheet (ENG)
File Name
FS_Iridium Burst_Fact Sheet_ENG_(APR14).pdf
Description
Iridium Burst Service Fact Sheet in English
Date
January 17, 2018 06:28 PM EST
Related Services
Iridium Burst®
Verticals
Aviation, IoT, Land Mobile, Maritime, U.S. Government
Document Name
Iridium Burst - Fact Sheet (RUS)
File Name
FS_Iridium Burst_Fact Sheet_RUS_(APR14).pdf
Description
Iridium Burst Service Fact Sheet in Russian
Date
January 17, 2018 06:28 PM EST
Related Services
Iridium Burst®
Verticals
Aviation, IoT, Land Mobile, Maritime, U.S. Government
Document Name
Iridium Burst - Fact Sheet (SPA)
File Name
FS_Iridium Burst_Fact Sheet_SPA_(MAY14).pdf
Description
Iridium Burst Service Fact Sheet in Spanish
Date
January 17, 2018 06:28 PM EST
Related Services
Iridium Burst®
Verticals
Aviation, IoT, Land Mobile, Maritime, U.S. Government
Legal Notice
Document Name
Iridium - Fair Access Policy
File Name
LGL_Iridium Fair Access Policy_Block 1_v.22_082218.pdf
Description
The Iridium Fair Access Policy applies to all Iridium Services
Dated: August 08, 2018
Date
August 22, 2018 12:46 PM EST
Related Services
Iridium Broadband, Iridium Burst®, Iridium Circuit Switched Data (CSD), Iridium CloudConnect, Iridium Data Tools, Iridium Direct Internet, Iridium GMDSS, Iridium Long-Range Identification & Tracking (LRIT), Iridium OpenPort® Broadband Services, Iridium® Push-to-Talk, Iridium Prepaid Calling, Iridium Postpaid Calling, Iridium GoChat® Crew Calling, Iridium GO!® Text and Call E-Voucher, Iridium RUDICS, Iridium Short Burst Data® (SBD®), Iridium SMS, Iridium Web Service (IWS), Iridium-to-Iridium Unlimited Calling Plan, Location-Based Services (LBS), Netted Iridium®