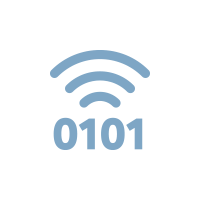 Iridium Web Service (IWS)
The Iridium Web Services API (IWS) is a robust interface that allows you to automate provisioning processes by integrating Iridium's billing and provisioning platforms into your core business operations. IWS is based on Java web services that use Simple Object Access Protocol (SOAP) / Extensible Markup Language (XML) requests and responses.
The IWS platform enables you to create powerful, flexible solutions. Partner applications can be developed using JAVA, C++, Microsoft .Net or other programming languages.
Resources
Login to access additional resources
Legal Notice
Last Updated
Size
Document Name
Iridium - Fair Access Policy
File Name
LGL_Iridium Fair Access Policy_Block 1_v.22_082218.pdf
Description
The Iridium Fair Access Policy applies to all Iridium Services
Dated: August 08, 2018
Date
August 22, 2018 12:46 PM EST
Related Services
Iridium Broadband, Iridium Burst®, Iridium Circuit Switched Data (CSD), Iridium CloudConnect, Iridium Data Tools, Iridium Direct Internet, Iridium GMDSS, Iridium Long-Range Identification & Tracking (LRIT), Iridium OpenPort® Broadband Services, Iridium® Push-to-Talk, Iridium Prepaid Calling, Iridium Postpaid Calling, Iridium GoChat® Crew Calling, Iridium GO!® Text and Call E-Voucher, Iridium RUDICS, Iridium Short Burst Data® (SBD®), Iridium SMS, Iridium Web Service (IWS), Iridium-to-Iridium Unlimited Calling Plan, Location-Based Services (LBS), Netted Iridium®