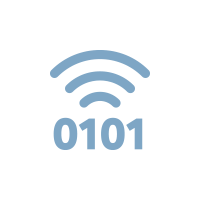 Iridium Long-Range Identification & Tracking (LRIT)
Reliable LRIT, everywhere on the planet.
LRIT equipment is now a mandatory requirement for ships on international voyages. All ships of 300 gross tonnage and above, including passenger ships, cargo ships, high-speed craft, mobile offshore drilling units and cargo ships must be compliant with the LRIT regulations set forth by the International Maritime Organization (IMO).
Only Iridium combines truly global coverage with a range of dedicated LRIT devices. With Iridium you get:
Global Coverage: From pole to pole, Iridium LRIT is always connected. For ships operating in Sea Area A4, Iridium is the only LRIT-compliant option available.
Flexible Options: Iridium and its global network of application service providers (ASPs) offer a range of reliable, high-performance dedicated Iridium LRIT devices.
Exceptional Performance: Iridium LRIT is enabled by Iridium's SBD (Short Burst Data) service, the most efficient method of tracking and monitoring mobile assets and information.
Resources
Brochure
Last Updated
Size

Jan 17, 2018
9.25 MB

| | |
| --- | --- |
| Size: | 9.25 MB |
| File Name: | BR_Iridium LRIT_Brochure_CHN_NOV11.pdf |
| Vendor: | Iridium |
| File Type: | PDF |
| Description: | Brochure for LRIT compliance through Iridium in Chinese. |
| Products: | Iridium Pilot® |
| Services: | Iridium LRIT |
| Verticals: | Aviation, IoT, Land Mobile, Maritime |

Jan 17, 2018
721.32 KB

| | |
| --- | --- |
| Size: | 721.32 KB |
| File Name: | BR_Iridium LRIT_Brochure_AUG11.pdf |
| Vendor: | Iridium |
| File Type: | PDF |
| Description: | Brochure for LRIT compliance through Iridium in English. |
| Products: | Iridium Pilot® |
| Services: | Iridium LRIT |
| Verticals: | Aviation, IoT, Land Mobile, Maritime |

Legal Notice

Jan 17, 2018
485.83 KB

| | |
| --- | --- |
| Size: | 485.83 KB |
| File Name: | LGL_Iridium_IMO Guidance - Ships Required to Transmit LRIT_JUN08.pdf |
| Vendor: | Iridium |
| File Type: | PDF |
| Description: | Notice from the IMO on "guidance on the survey and certification of compliance of ships with the requirement to transmit LRIT information." |
| Products: | Iridium OpenPort®, Iridium Pilot® |
| Verticals: | Maritime |

Aug 22, 2018
122.32 KB

Size:
122.32 KB
File Name:
LGL_Iridium+Fair+Access+Policy_Block+1_v.22_082218.pdf
Vendor:
Iridium
File Type:
PDF
Description:

The Iridium Fair Access Policy applies to all Iridium Services
Dated: August 08, 2018

Services:
Circuit Switched Data (CSD), Iridium Burst®, Iridium CloudConnect, Iridium Direct Internet, Iridium GMDSS, Iridium GoChat Crew Calling, Iridium Location-Based Services (LBS), Iridium LRIT, Iridium OpenPort®, Iridium Postpaid Calling, Iridium Prepaid Calling, Iridium Push-to-Talk, Iridium RUDICS, Iridium Short Burst Data (SBD), Iridium SMS, Iridium Web Services (IWS), Local Number Dialing Services, Netted Iridium®, Postpaid Calling
Verticals:
Corporate