Iridium Certus® is the fastest weather resilient (L-band) satellite connectivity service available. Featuring the Thales MissionLINK antenna and terminal, the service offers high quality voice, internet access, SMS and automated least-cost routing between cellular networks and the Iridium satellite network.
The MissionLINK's solid state antenna offers consistent performance on-the-move, ensuring valuable telematics, location and safety information can be reliably sent and received from the train, keeping you in constant communication with upcoming stations and your operations center.
With Iridium Certus and the Thales MissionLINK, train staff and operators can stay connected through remote areas unlike ever before.
Iridium Certus® Railway Diagram
(Click on Diagram to Enlarge)
Featuring MissionLINK by Thales
MissionLINK by Thales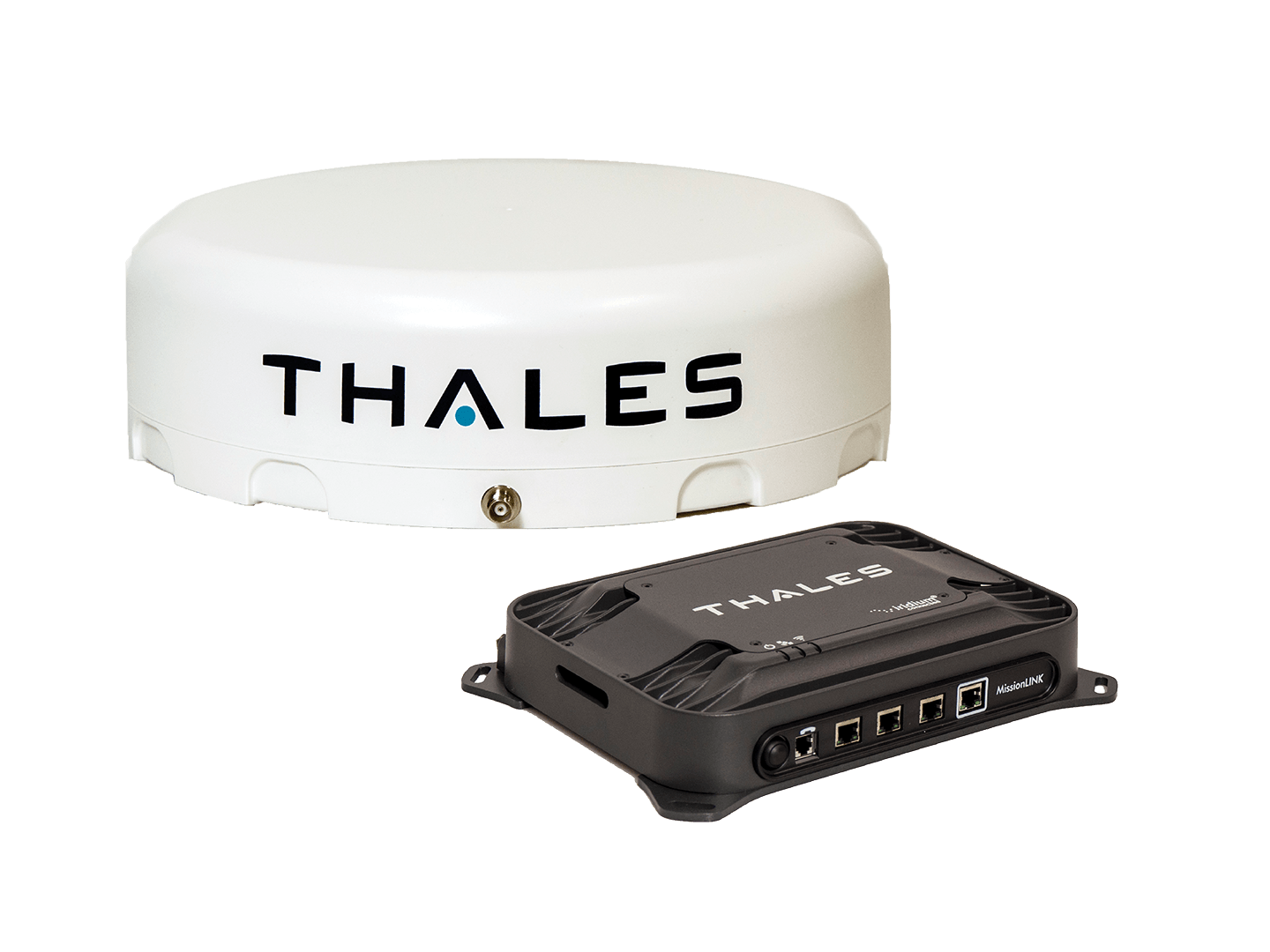 " Rocky Mountaineer is a luxury tourist train that travels through some very remote parts of the Pacific Northwest and Western Canada. Iridium Certus has been everything we could have hoped for, in terms of keeping us in consistent communication, despite the challenging operating environment. This is a major upgrade to our existing capabilities with positive effects for safety, tracking and efficiency of our system. We're excited to continue adding the service to our trains. "
Chris Sepp