'Tis the season to start holiday shopping! And what better gift is there than the gift of easy, global and reliable communication? We're serious – giving the gift of satellite connectivity is the perfect way to make sure you can always communicate with loved ones, no matter where they go (we are slightly biased).
Have a gadget-lover in the family? Look no further.
Want to make sure your adrenaline-junkie friends always have access to connectivity while off-the-grid? We've got you covered.
Know someone who's prepping for the zombie apocalypse? We got you.
Tired of dropped calls and missed texts when out of cell coverage? Keep reading.
To provide some extra inspiration, we've paired gift ideas with the special people and personalities in our lives (we've all got them). Happy shopping!
Iridium® Devices
For THAT person in your life who must be able to reach you no matter what….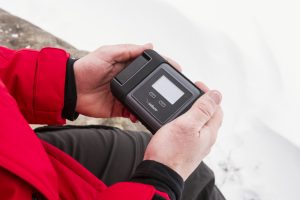 We all know this person. You look at your phone and you have a missed call, an unread text, another missed call, an email, etc. You assume there is an emergency, but they just wanted to check in. To thank them for their "persistence," the Iridium GO! is the 'GO! to' gift. This small device can turn any smartphone into a satellite phone, giving them the ability to call and text as much as they want from anywhere on the planet.
For the no frills, no bells and whistles person….

Have someone in your life who values simplicity? They just want their stuff to work when it needs to without any extras or fuss. Then consider gifting them the Iridium 9555 satellite phone. Simple and to the point, this handset enables voice calls and texts from anywhere on the planet. It's rugged, reliable and gets the job done. It's perfect to have on hand in the event of an emergency, such as a natural disaster, or to pack with you if you are venturing out of cell service.
For that friend who is always doing the most….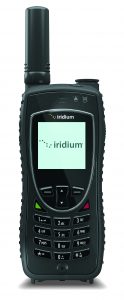 You know who we're talking about. You wake up on a Saturday morning to see pictures of this friend who already ran a half marathon and is off to the airport for their camping trip in Patagonia, all before you've even had a sip of coffee. For this person, the Iridium Extreme satellite phone is the perfect present. Just like the Iridium 9555, it enables voice and data calls from the entire globe, but also includes emergency response features like an SOS button in case things get scary during their over-the-top adventure. It's rugged, water resistant, light weight and comes with a full accessory kit making it easy to use and carry.
For the "grown up" who still wants to play with walkie-talkies…

Iridium Extreme Push-To-Talk (PTT)
Remember walkie-talkies from childhood? Consider the Iridium Extreme PTT a walkie talkie on steroids. Perfect to have handy for instant group communications during activities such as hunting, camping, or hiking, you can keep that group text alive or extend your game of capture the flag to include friends worldwide, at the push of a button. The handset also has an SOS button in case of emergencies, full military-grade durability, and comes with a complete accessory kit.
Iridium Connected® Personal Communications Devices
For the "directionally challenged" people in your life…
Even with all the GPS and map-related applications at our fingertips, some people still need some extra help getting from point A to point B. For these people, Iridium's partners have a suite of personal communications devices that make great gifts. They are small, easy to use and come with a variety of critical safety features, to help keep people safe (and even keep track) of those who can't ever have enough directions.
With SOS buttons, the ability to track and share location details, send and receive texts, receive weather alerts, and more, the following Iridium Connected products will help keep your loved ones connected and safe no matter how lost they get.
Though we hope they're not indecisive…there are options. Yes, "directionally challenged" yet decisive people. What could go wrong?
• Garmin inReach® Mini
• Garmin inReach Explorer®+
• Garmin Montana® 750i
• ZOLEO
• RockSTAR
• Somewear Global Hotspot
• Bivy Stick
• YB3
To learn more about Iridium and Iridium Connected products, visit our Get Lost page.
Related Products & Services