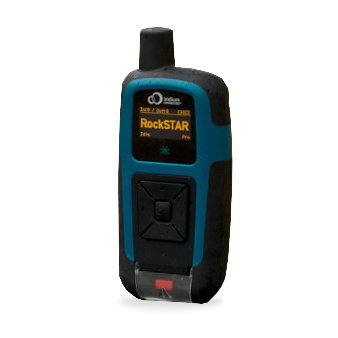 The RockSTAR two-way Messenger is a truly global communication device and tracking system. It allows you to send and receive short messages from anywhere on Earth with a clear view of the sky. It works far beyond the reach of WiFi and GSM networks.
How it Works
The RockSTAR will wake up on a regular basis, obtain a position using the GPS satellite network, and then transmit that position back using either GSM or the Iridium satellite network. We visualize the positions on an easy-to-use web-based viewer, The Core.
The units can be used with the Rock Seven Core platform, or if you have your own platform then there is a full API (or for other VARs, message decoding via your own Iridium account).
The RockSTAR also allows short messages (like SMS, social media updates and short emails) to be sent using a paired Bluetooth device (such as a smartphone) using the RockCONNECT app. This allows for full two-way communication wherever you are, even when out of mobile network range.
A full Bluetooth API is available to allow partners to write their own apps on iOS or Android platforms, to use the device as a method of sending custom data, as well as tracking information.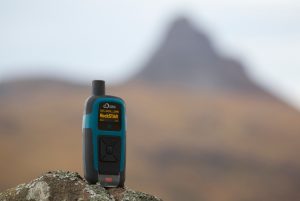 Technical Specifications & Features
Powered By: Internal battery, rechargeable via USB

Built In Antenna: Yes (Iridium, GPS)

Battery Life: Up to 3 weeks transmitting every 15 mins, Up to 3 months transmitting once per hour, Up to 12 months transmitting once per day.

Tracking Options: Various tracking options from every 15 seconds to 24 hours

Alert Options: Red Button Alert, Timer Alert, Dead Man's Switch, Temperature (high/low) Alert, External Power Loss, Geofence, Collision.

Transmits Using: Iridium

Weight: 303 grams

Size: 130mm diameter x 50mm high

Waterproofing: IP-67 (submersion up to 1m for 30 mins)

Other Certifications: FCC & CE, MIL-810 F/G (Ruggedness)

Ideal For: Handheld use, personnel etc., Temporary vehicle/yacht mounting using Soft Pouch. Permanent vehicle/yacht mounting using Quick Release Mount.