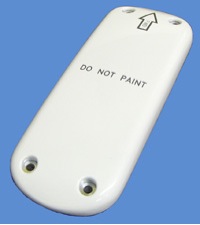 Sensor Systems Inc. - Satcom S67-1575-160 (GPS WAAS LPV / Iridium)
Sensor Systems, Inc. S67-1575-160 is a low-profile, dual-element Iridium and GPS WAAS LPV antenna. The dual-element design simplifies installation when an Iridium transceiver and GPS WAAS receiver is required. The GPS section has a 29.5 dB amplifier and is TSO-C190 compliant. The special molded radome provides enhanced protection against rain, ice and lightning strikes. The antenna is hermetically-sealed and DC-grounded.
New product: may not conform to standard lead times.