3

Back
Record-Breaking NASA UAV Mission Made Possible With Iridium Certus 100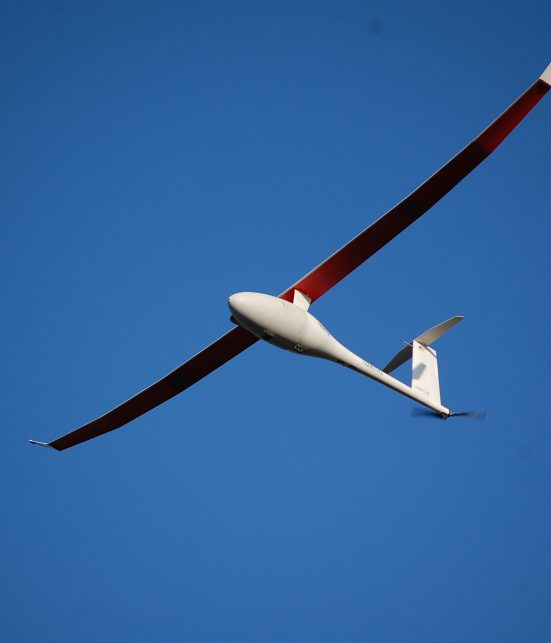 Download PDF
At A Glance:
The Challenge

An Unmanned Aerial Vehicle (UAV) used to perform an essential NASA environmental mission required reliable communications capabilities to succeed in the harsh, remote Arctic.

The Solution

Taking advantage of Iridium's global connectivity and low latency, SKYTRAC's Iridium Certus Connected® DLS-100 midband transceiver enabled the safe execution of the mission.

The Impact

The successful mission illustrates a broader market shift from traditional manned surveying methods to lower-risk, long-endurance Unmanned Aircraft Systems (UAS) and further extends the possible applications of unmanned technology.
-17°C

lowest temperature during mission

100%

global coverage

26.2 oz

weight of transceiver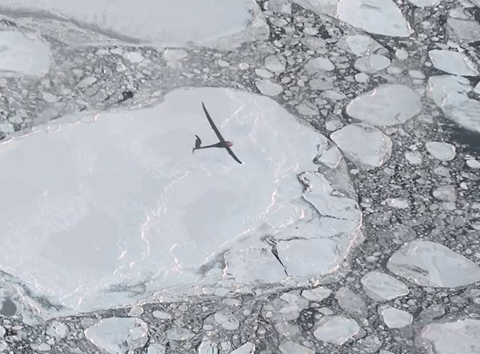 The Challenge
Platform Aerospace, an industry leader in rapid aircraft and UAV modification and system integration, owns and operates Vanilla Unmanned, an ultra-long flight endurance Intelligence, Surveillance and Reconnaissance (ISR) UAV platform. In September 2021, Vanilla Unmanned set a World Air Sports Federation world record for unrefueled internal combustion endurance for a UAV – eight days, 50 minutes and 47 seconds.
UAVs such as Vanilla Unmanned require reliable Global Line of Sight® (GLOS®) communications and low-latency Command and Control (C2) to ensure safe ISR mission operation and market acceptance. Traditionally, communication capabilities have been enabled through radio frequency (RF), but cannot enable GLOS (also known as Beyond Visual Line of Sight, or BVLOS) communications. Iridium's pole-to-pole global and low-latency satellite connectivity offers an alternative.
In 2021, Vanilla Unmanned was contracted for Arctic environmental monitoring operations on behalf of the NASA Goddard Cryospheric Sciences Laboratory and the University of Kansas Center for Remote Sensing of Ice Sheets (CReSIS). To ensure its success in harsh Arctic conditions, the mission required reliable satellite connectivity to enable telemetry streaming and C2 capability between the UAV and the ground control station. Maintaining C2 during GLOS operations can be challenging as many datalink solutions are limited by range or geography.
The Solution
By leveraging Iridium's global connectivity and low latency, SKYTRAC's Iridium Certus® Connected DLS-100 midband transceiver provided Platform Aerospace a reliable and cutting-edge solution for real-time C2, telemetry streaming and GPS connectivity to ensure the safe execution of the scientific expedition. The DLS-100's customizable power requirements support a range of UAV and UAS platforms – including Vanilla Unmanned – making it easily compatible.
In December 2021, Vanilla Unmanned took off from Deadhorse, Alaska, carrying KU's RADAR for snow depth measurements, multiple state-of-the-art ice detection and anti-icing applications – and of course, the DLS-100. Weighing only 26.2 oz (742.8 g), the transceiver was ideal for Vanilla Unmanned's multiple payload capacity.
SKYTRAC's IP67-compliant modem provided 22 Kbps uplink and 88 Kbps downlink speeds consistently throughout the mission, effectively maintaining connectivity for C2 while operating GLOS. This allowed pilots from the Ground Control Station (GCS) to have real-time C2 with Vanilla Unmanned while simultaneously sending commands and receiving flight telemetry that ensured safe GLOS operations.
In temperatures ranging from -17 to -9 degrees Celsius (1 to 16 degrees Fahrenheit), Vanilla Unmanned successfully fielded the snow radar within the Arctic Circle to collect data on snow and ice thickness. The DLS-100's global coverage and resiliency to extreme weather enabled the UAV to fly at 2,000 feet altitude at a 130-mile range from the base station solely over SATCOM.
The Impact
NASA declared the mission a success after Vanilla Unmanned not only demonstrated its ability to gather snow and ice thickness data using wing-mounted radar, but also to operate on satcom in the harsh Arctic environment. SKYTRAC and Iridium provided the reliable connectivity needed to conduct such BVLOS flight operations safely.
The mission illustrates a broader market shift to replace traditionally manned surveying with lower-risk, long endurance UAS. With SKYTRAC and Iridium enabling reliable, global, low-latency coverage, this market shift to unmanned technology is not only made safe, but possible.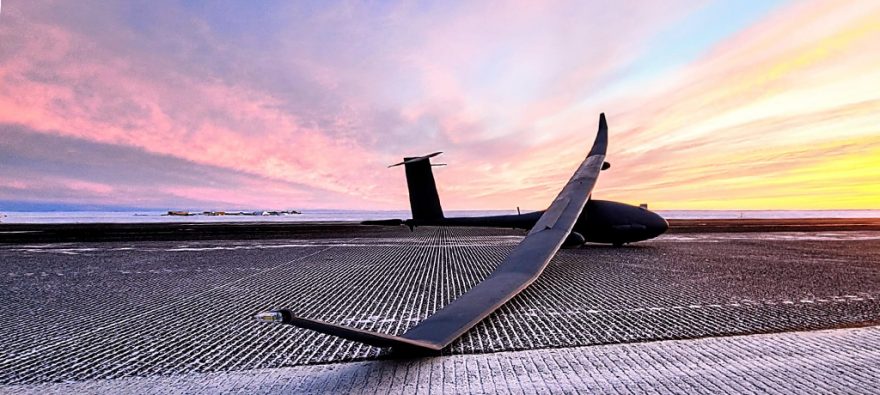 Want more info?
Get In Touch With Our Team