3

Back
Keeping An Arctic Expedition Connected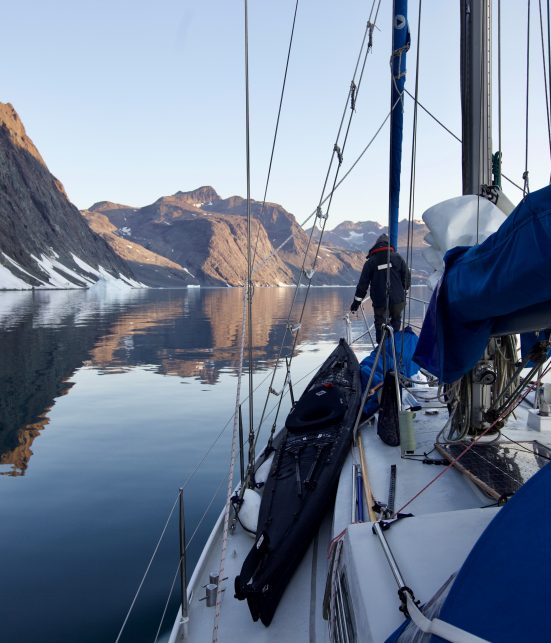 Download PDF
At A Glance:
The Challenge

Finding network connectivity in earth's polar regions can be difficult. With most communication providers unable to deliver full coverage to these remote areas, adventurers such as world-renowned mariner Jeff Allen are looking for ways to stay connected on explorations beyond cellular range.

The Solution

One of Jeff's recent expeditions took him and his team on a course through the Arctic, where only Iridium could provide the coverage and connectivity to stay in touch. Using the Iridium Edge® Solar, his followers tracked his team's expedition in real time from start to finish.

The Impact

With constant voice and data connectivity, Jeff and his team successfully journeyed from the UK to Greenland and back.
97

days in expedition

~3,100

nautical miles traveled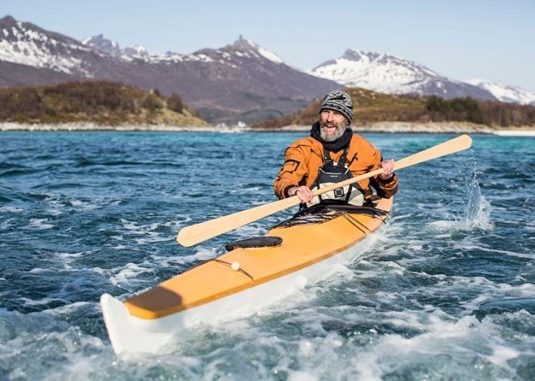 The Challenge
Jeff Allen, an explorer who leads expeditions through earth's most remote reaches, was fascinated by the story of Henry "Gino" Watkins, an explorer who went missing while kayaking Greenland's Tuttilik Fjord in 1932.
Setting off from Falmouth, England, in June 2021, the team sailed north beyond the UK. They dropped anchor in the Faroe Islands, Iceland, and Greenland, with Jeff boarding his kayak to paddle inlets along the way. For his team to safely complete the route – often out of cellular coverage and the reaches of other traditional communications systems – they needed real-time global tracking and the means to call for help in case of an emergency.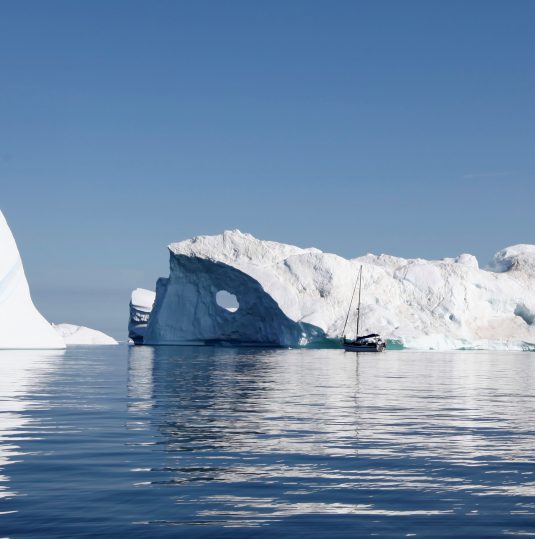 The Solution
Global Telesat Communications (GTC), a leading telecommunications organization that specializes in global remote communications, served as the bridge connecting Jeff to the Iridium Edge Solar. With its military-grade housing and solar-powered battery, the Iridium Edge Solar was the real-time tracking solution Jeff and his team needed. GTC also equipped Jeff with the Iridium GO!® so he could make calls, view weather conditions, and share pictures and videos on social media. GTC routinely transmitted imagery and ice mapping to the crew to keep them apprised of potential hazards.
The Impact
Despite some mechanical difficulties on the return home, Jeff and his team successfully completed the expedition in September 2021. Thanks to Iridium Edge Solar's global tracking capabilities and the partnership between Iridium and GTC, Jeff remained in touch with his thousands of social media followers – but more importantly, their support crew and loved ones back home.
"

We chose GTC for our tracking requirements as they have a wealth of experience supporting major expeditions around the world. The live-tracking of the Iridium Edge Solar increases the engagement of our followers and provides us with critical data in the event of an emergency.

–Jeff Allen,
Expedition Paddler
Want more info?
Get In Touch With Our Team