« Back
Iridium Partner SKYTRAC Supports NASA's Arctic Environmental Monitoring Mission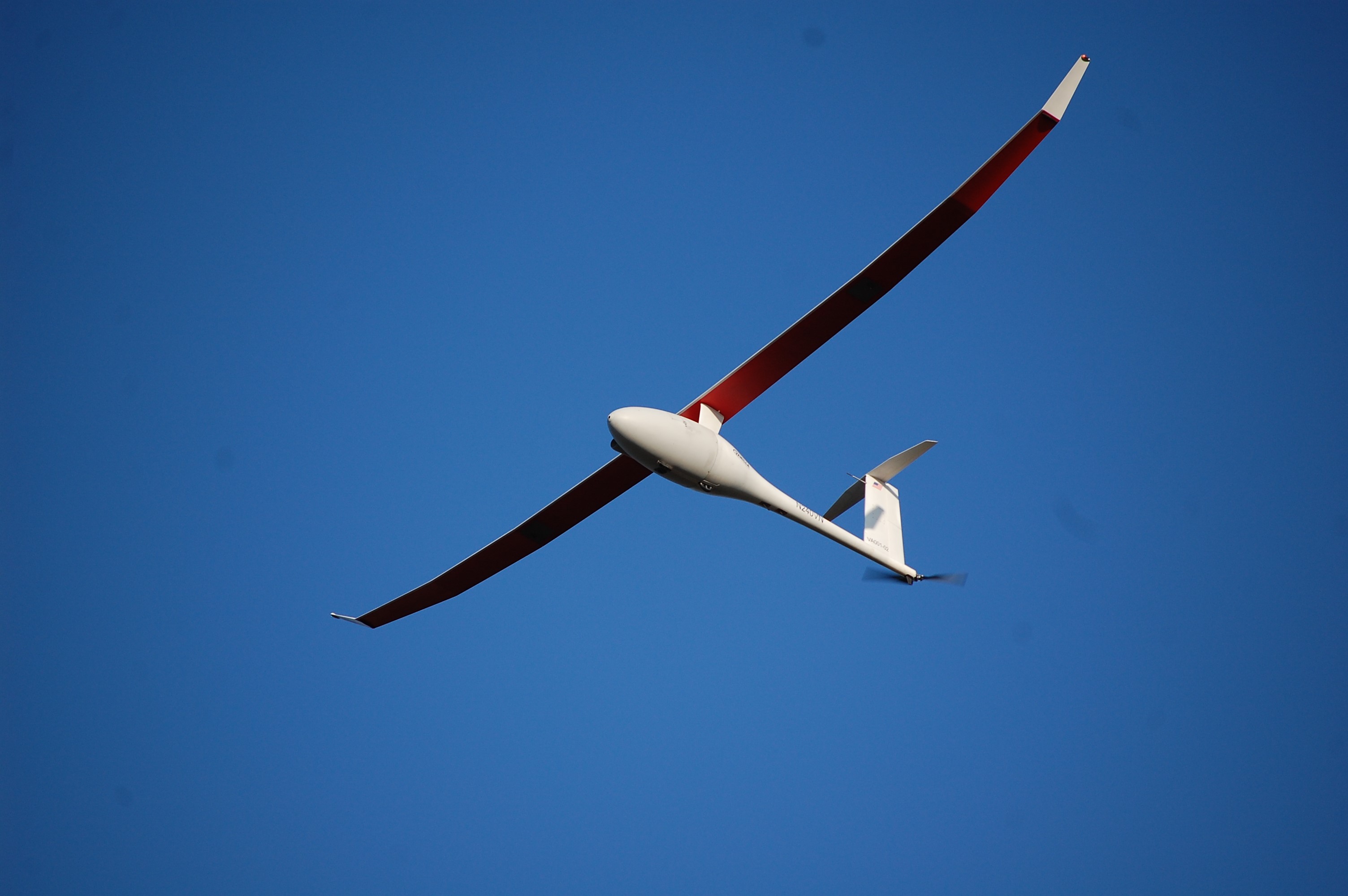 MCLEAN, VA., May 17, 2022 – Iridium Communications Inc. (Nasdaq: IRDM) is proud to share that partner SKYTRAC's Iridium Certus Connected® DLS-100 supported Platform Aerospace's Vanilla Unmanned (Vanilla) UAV mission for NASA. SKYTRAC provided Vanilla Unmanned with reliable, real-time Command and Control (C2), telemetry streaming, GPS, and Iridium Global Line of Sight® (GLOS®) connectivity to support NASA's environmental monitoring operations in the Arctic.
During the mission, the DLS-100 enabled pilots from the Ground Control Station (GCS) to have real-time C2 with the Vanilla UAV while simultaneously sending commands and receiving flight telemetry over the Iridium® network. Prior to Iridium, communication capabilities were either severely limited or altogether non-existent in the Arctic, making SKYTRAC's satcom system essential to providing the reliable connectivity Vanilla needed to conduct beyond visual line of sight flight operations safely and efficiently.
"With small size, light weight, and low power requirements combined with the Iridium network's resiliency to extreme weather and global coverage, the DLS-100 is an ideal solution for UAVs such as Vanilla Unmanned," said Bryan Hartin, Executive Vice President, Iridium. "During its mission with NASA, the Vanilla Unmanned UAV demonstrated capabilities that Iridium is known for – the delivery of critically important data from any environment on the planet. In this case, the harsh Arctic climate was conquered, and the mission was a great success."
SKYTRAC's DLS-100 is an Iridium Certus midband product enabling real-time command and control, telemetry streaming, and photo transfer from UAVs. Optimized for solutions with strict size, weight, and power requirements, Iridium Certus 100 provides reliable, truly global connectivity for vehicles, vessels, and aircraft all over the world.
Read the full announcement from SKYTRAC.
About Iridium Communications Inc.
Iridium® is the only mobile voice and data satellite communications network that spans the entire globe. Iridium enables connections between people, organizations and assets to and from anywhere, in real time. Together with its ecosystem of partner companies, Iridium delivers an innovative and rich portfolio of reliable solutions for markets that require truly global communications. In 2019, the company completed a generational upgrade of its satellite network and launched its new specialty broadband service, Iridium Certus®. Iridium Communications Inc. is headquartered in McLean, Va., U.S.A., and its common stock trades on the Nasdaq Global Select Market under the ticker symbol IRDM. For more information about Iridium products, services and partner solutions, visit www.iridium.com.
Press Contact:
Jordan Hassin
Iridium Communications Inc.
Jordan.Hassin@iridium.com
+1 (703) 287-7421
Investor Contact:
Kenneth Levy
Iridium Communications Inc.
Ken.Levy@Iridium.com
+1 (703) 287-7570
Twitter: @Iridiumcomm
Related Products & Services