« Back
McQ Unveils McQ CONNECT Modem With Embedded vWATCH Software For Low Bandwidth Live Video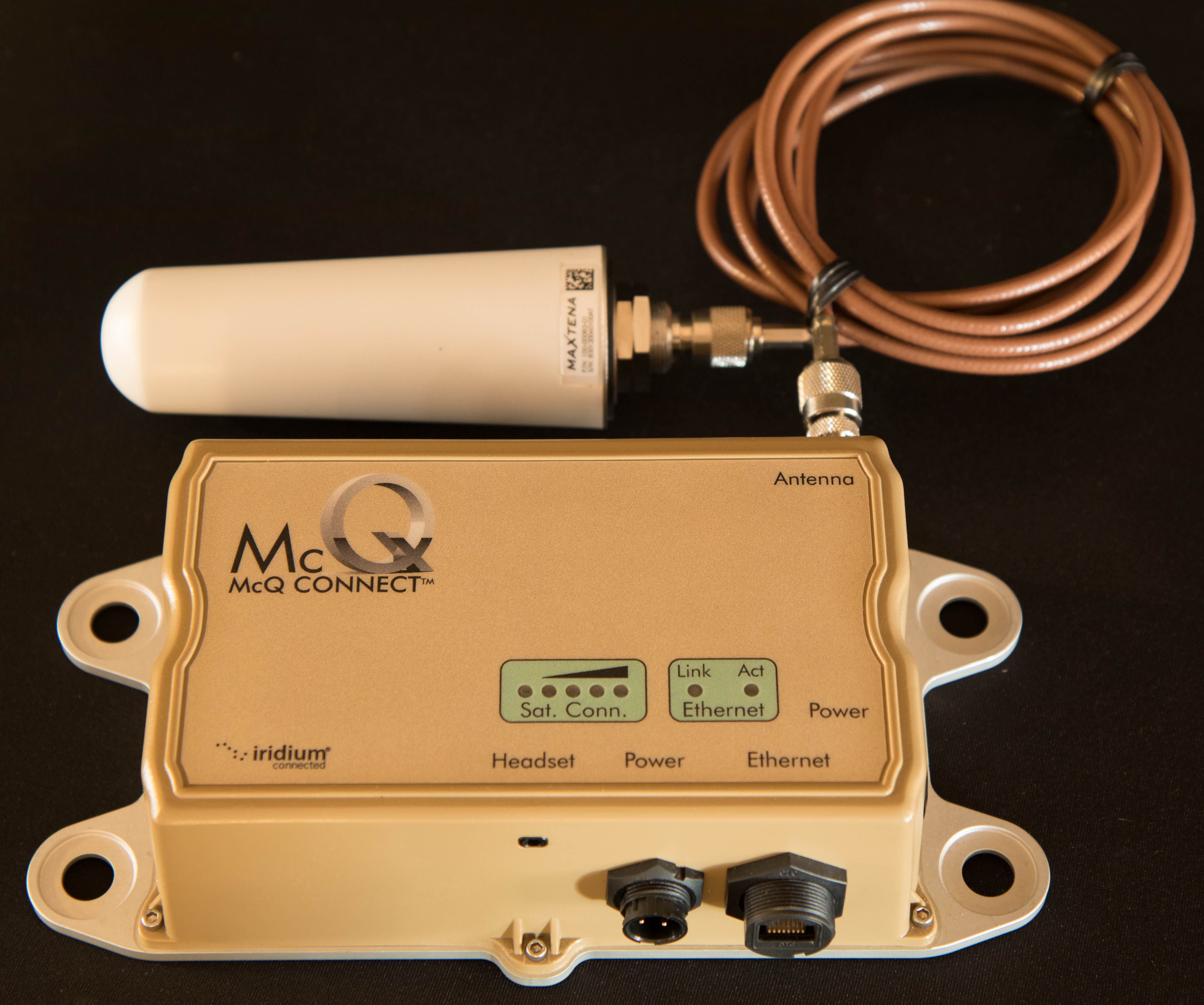 MCLEAN, VA., June 27, 2022 – Iridium Communications Inc. (Nasdaq: IRDM) is proud to announce its partner, McQ, an Iridium Value-Added Manufacturer, has recently launched a new ultra-low bandwidth video transmission software for the McQ CONNECT®. Running on the reliable Iridium Certus® service, the embedded vWATCH® video compression solution allows users to stream high-quality, live video to and from anywhere in the world.
The McQ CONNECT's rugged hardware and vWATCH's low-bandwidth compression software is paired with Iridium Certus to deliver a dependable video service for multiple markets. With size, weight, and power (SWaP) advantages, it can be deployed on vehicles, aircraft, vessels, or easily carried by individuals. This enables a wide range of video streaming applications for the end-user, including remote security surveillance, UAV and drone video inspection for industrial and renewable energy worksites, environmental monitoring, and investigation and scientific research observation.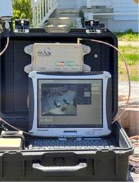 "It's exciting to see a longstanding partner of Iridium, such as McQ, continuing to innovate and bringing more advanced solutions to their government and commercial customers," says Scott Scheimreif, Executive Vice President, Government Programs, Iridium. "The McQ CONNECT's embedded vWATCH compression software brings countless video streaming applications to the end-user, a perfect representation of the many solutions Iridium Certus enables."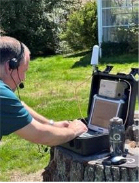 The McQ CONNECT is built to withstand the toughest environments, coming with a battery (solar power capability), low-profile stature, and light weight yet durable (IP67 rating) housing. Iridium Certus is a truly global and multifaceted satcom platform offering weather resilient midband and broadband products and services designed to scale in SWaP and speed based on end-user needs.
About Iridium Communications Inc.
Iridium® is the only mobile voice and data satellite communications network that spans the entire globe. Iridium enables connections between people, organizations and assets to and from anywhere, in real time. Together with its ecosystem of partner companies, Iridium delivers an innovative and rich portfolio of reliable solutions for markets that require truly global communications. In 2019, the company completed a generational upgrade of its satellite network and launched its new specialty broadband service, Iridium Certus®. Iridium Communications Inc. is headquartered in McLean, Va., U.S.A., and its common stock trades on the Nasdaq Global Select Market under the ticker symbol IRDM. For more information about Iridium products, services and partner solutions, visit www.iridium.com.
Press Contact:
Jordan Hassin
Iridium Communications Inc.
Jordan.Hassin@iridium.com
+1 (703) 287-7421
Investor Contact:
Kenneth Levy
Iridium Communications Inc.
Ken.Levy@Iridium.com
+1 (703) 287-7570
Twitter: @Iridiumcomm
Related Products & Services