3

Back
Logistics Tracking in Remote Regions
Download PDF
At A Glance:
The Challenge

Commercial vehicles—and their drivers—traveling in regions without cellular coverage face several dangers, from severe weather to bandits.

The Solution

Integrated with Teltonika GPS trackers, Iridium Edge® provides a wide range of data to fleet managers, and gives drivers an SOS solution.

The Impact

The Iridium Connected™ Teltonika Telematics Solution can save time, money, and potentially lives.
24/7

Connectivity

100%

Global Coverage
The Challenge
Wide swaths of many parts of the world—Saharan and Sub-Saharan Africa, Central Asia, and the Australian Outback, to name a few—still lack cellular coverage. The dangers commercial vehicle drivers face traversing these remote regions range from severe weather and poor road conditions to thieves. In an emergency, it could take hours, if not days, for responders to reach the driver—assuming they are able to locate them.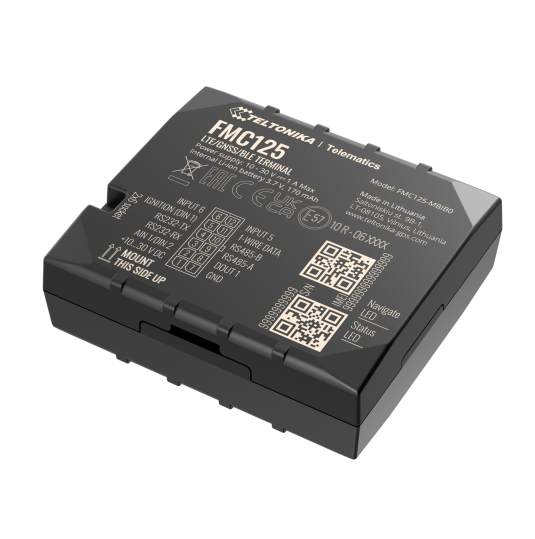 The Solution
By integrating Iridium Edge with a vehicle's GPS tracker, Teltonika Telematics offers a complete Iridium Connected solution. A panic button–activated by the Iridium Edge–sends an SOS and precise coordinates to emergency responders, saving valuable time.
Iridium Edge integrates with either the Teltonika FMC125—a 4G LTE Cat 1 network GPS tracker with multiple inputs/outputs, a 1-Wire interface, and CAN bus adapter support—or the FMx6xx series, which possesses extended functionalities, including FMS CAN data, fuel CAN data, and tachograph live data.
A crash detection feature—available with the FMC125—automatically sends a notification if the driver or any passengers are incapacitated and cannot activate the panic button.
The Impact
These Iridium Connected Telematics Solutions provide vital information to responders and vehicle owners. Most importantly, they increase a driver's likelihood of survival when an emergency arises in Earth's most remote regions.
Want more info?
Get In Touch With Our Team