3

Back
Preet Chandi Sends Updates Throughout Historic South Pole Trek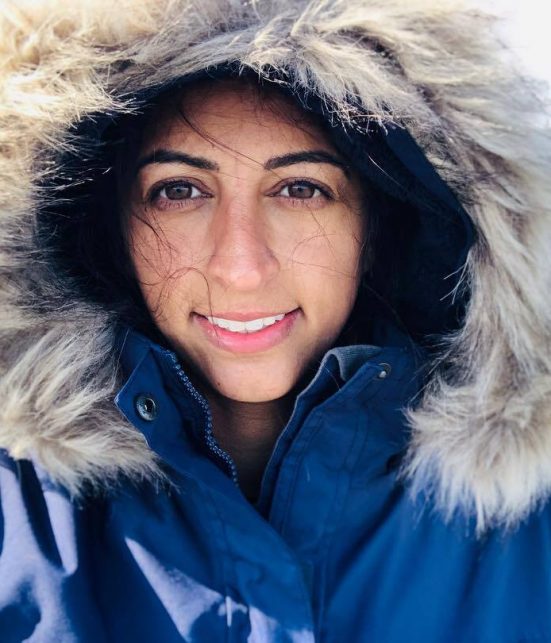 Download PDF
At A Glance:
The Challenge

Preet Chandi needed to remain connected with family, friends, and social media followers while attempting a solo South Pole trek.

The Solution

Supplied by Global Telesat Communications (GTC), an Iridium GO!® and Iridium Extreme® allowed Preet to share photos and audio blogs from one of earth's most remote locations.

The Impact

Preet became the first woman of color to complete a solo South Pole expedition, covering 700 miles by sled in 40 days.
700

miles covered

-50° C

temperatures endured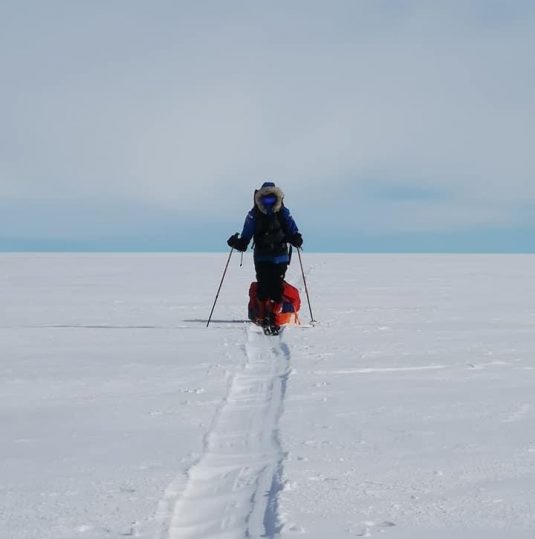 The Challenge
In November 2021, Captain Preet Chandi, an endurance athlete and former British army physiotherapist, sought to push her boundaries once again. The goal: Complete the 700-mile journey from Hercules Inlet to the South Pole on her own in 45 days, pulling all her provisions and supplies behind her in a pulk (sled). To stay in touch with family, friends, and followers, she needed reliable voice and data communications far beyond cellular coverage.
The Solution
Each day of her journey, Preet used an Iridium Extreme® satellite phone to call her support team and partner with her location and condition, and to make audio blog entries. She also carried an Iridium GO!®, which allowed her to send photos and could have served as a secondary means of voice communication if needed.
Preet characterizes both devices as "amazing. It's pretty incredible to think I could send photos back from Antarctica."
The Impact
Preet completed her 700-mile trek on Jan. 3, 2022 – five days ahead of schedule – with 24/7 connectivity provided by GTC and Iridium. In the months that followed, she held speaking engagements at schools throughout the UK, inspiring younger generations.
"It is OK to push your boundaries, and I want to encourage you to do so," Preet said on day 15 of the expedition via her blog. "You can achieve anything you want, and it soon becomes addictive when you start pushing those boundaries. You'll soon realize what you are capable of. I have…I say [while] sitting in Antarctica."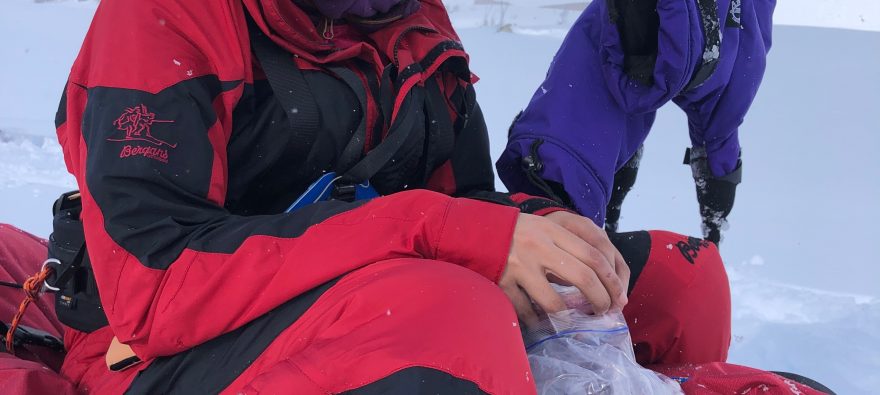 Want more info?
Get In Touch With Our Team