3

Back
Jan De Nul Officer Dubs GMDSS "Major Step Forward" for Maritime Safety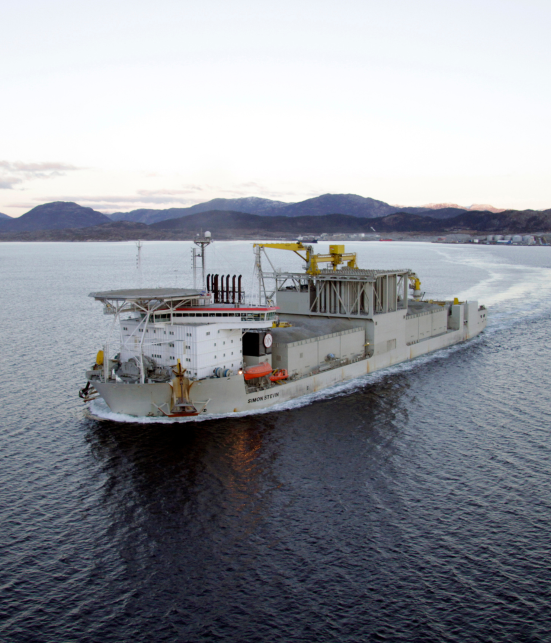 Download PDF
At A Glance:
The Challenge

The crew of the M/V Simon Stevin required a quick, effective, and simple communication method for emergencies.

The Solution

Iridium® GMDSS, via the Lars Thrane LT-3100S terminal, offers the crew a cost-effective safety solution.

The Impact

Iridium GMDSS represents the next evolution in maritime safety services: reliable coverage where no other options exist.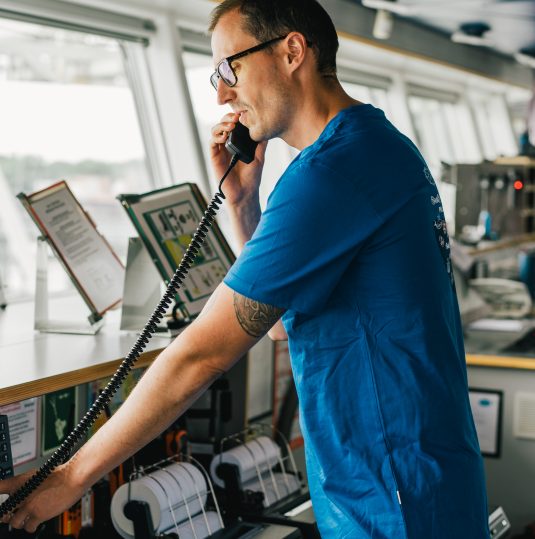 The Challenge
As the Chief Mate of the M/V Simon Stevin, Julien Salmain ensures teamwork among his crew as they lay stone foundations for undersea pipelines and cables, windmill foundations, and other projects.
Safety is paramount aboard the 200-meter Jan De Nul Group rock installation vessel – one of the two largest in the world, alongside her sister vessel, the M/V Joseph. During an emergency, every second counts, Julien said.
"You will have to act quickly and effectively," he said, "so the easiest way to reach emergency services is the best."
A mariner for nearly 20 years, Julien appreciates how safety equipment and services continue to become more user-friendly. Since 1999, the Global Maritime Distress & Safety System (GMDSS) has been the stalwart for oceangoing vessels to receive navigational, safety, and weather information via satellite from national Maritime Safety Information Providers (MSIPs) and coastal agencies. When in distress, crews use GMDSS to send alerts to Rescue Coordination Centers (RCCs) authorities. The RCCs communicate with the stricken vessel, coordinating resources that could aid in a rescue.
However, the geostationary satellites delivering GMDSS from the incumbent provider did not provide truly global coverage, with only Sea Areas 1-3 covered. Vessels operating in polar regions needed MF/HF equipment fitted for Sea Area A4 compliance. Additionally, a crew in distress could only send a GMDSS alert to an RCC using a text-based solution. This meant valuable information could be missed – and vital seconds lost.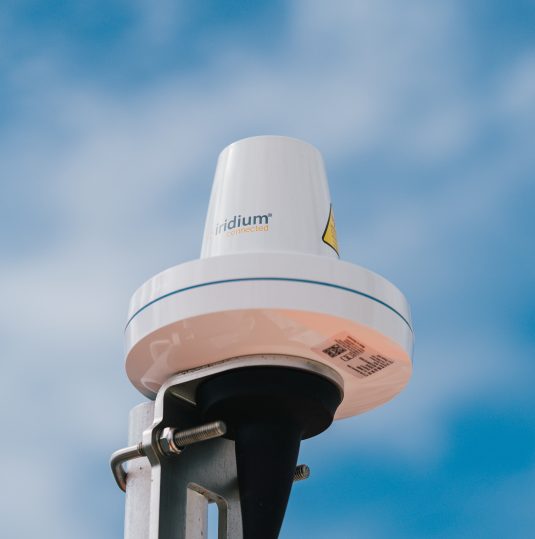 The Solution
Julien and his M/V Simon Stevin crewmates now benefit from what he calls "a major step forward for maritime safety:" Iridium GMDSS.
The Iridium system offers several major improvements over the previous option, including:
Coverage
Iridium GMDSS delivers truly global connectivity, including polar regions.
Capability
The Lars Thrane LT-3100S terminal incorporates distress alerting, Maritime Safety Information (MSI), Long Range Identification & Tracking (LRIT), Ship Security Alerting System (SSAS), and commercial services.
Cost
Implementation and operation are less compared to other GMDSS systems.
Iridium GMDSS also includes Iridium SafetyCast®, which delivers important navigational and meteorological information to vessels equipped with Iridium GMDSS – thereby enabling proactive safety measures.
The Impact
Jan De Nul Group intends to roll out Iridium GMDSS in all retrofits and new vessels, said Nils Crabeel, Communication & Network Officer.
"Having LRIT and SSAS alongside GMDSS in one terminal is an important advantage, as are both safety and non-safety voice capabilities," he said.
Iridium GMDSS gives maritime safety a voice, said Wouter Deknopper, Iridium Vice President & General Manager, Maritime Line of Business.
"A wide range of vessels, from merchant ships to military and even yachts and small leisure craft, have installed Iridium GMDSS. The feedback has been resounding: Iridium GMDSS represents an evolution in maritime safety services – one that Iridium believes will save lives of seafarers."
"

"Simplicity is key, because in an emergency, people don't always think clearly. When in distress, you know immediately that your message reached the right persons, who can give the right advice and support you. The automatic distress call to the RCC allows the crew to perform fewer manual actions and avoid wasting time in a critical moment."

–Julien Salmain,
Chief Mate, M/V Simon Stevin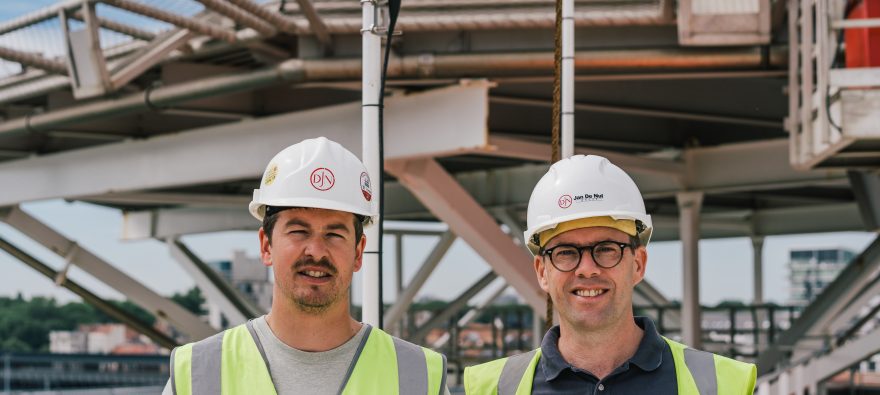 Want more info?
Get In Touch With Our Team