You Deserve Real Choice.
Iridium® GMDSS.
Iridium Global Maritime Distress and Safety System
The tide has turned.
Iridium is bringing reliable, truly global GMDSS services to the market for the first time ever, giving you real choice and making critical safety services available anywhere on the globe. With Iridium GMDSS, mariners can sail with confidence.
Iridium GMDSS enhances your safety at sea,
offering reliable coverage where no other options exist.
Capability
All Iridium Connected® GMDSS terminals come standard with functionality for all satellite GMDSS services. Unlike the historic options, Iridium Connected GMDSS terminals  initiate both Distress Alert and Safety Voice quickly with the press of just one button.
Coverage
The Iridium network is designed to work in extreme conditions at sea. Our unique constellation of 66 cross-linked satellites in Low-Earth Orbit provides reliable coverage, even in adverse weather, around the entire globe, including over the Arctic and Antarctic waters in Sea Area A4.
Cost
The inaugural Iridium Connected GMDSS terminal from Lars Thrane supplies all three satellite GMDSS services at about 25 percent of the cost of the current equipment required to do the same, allowing more vessels to access these life-saving services.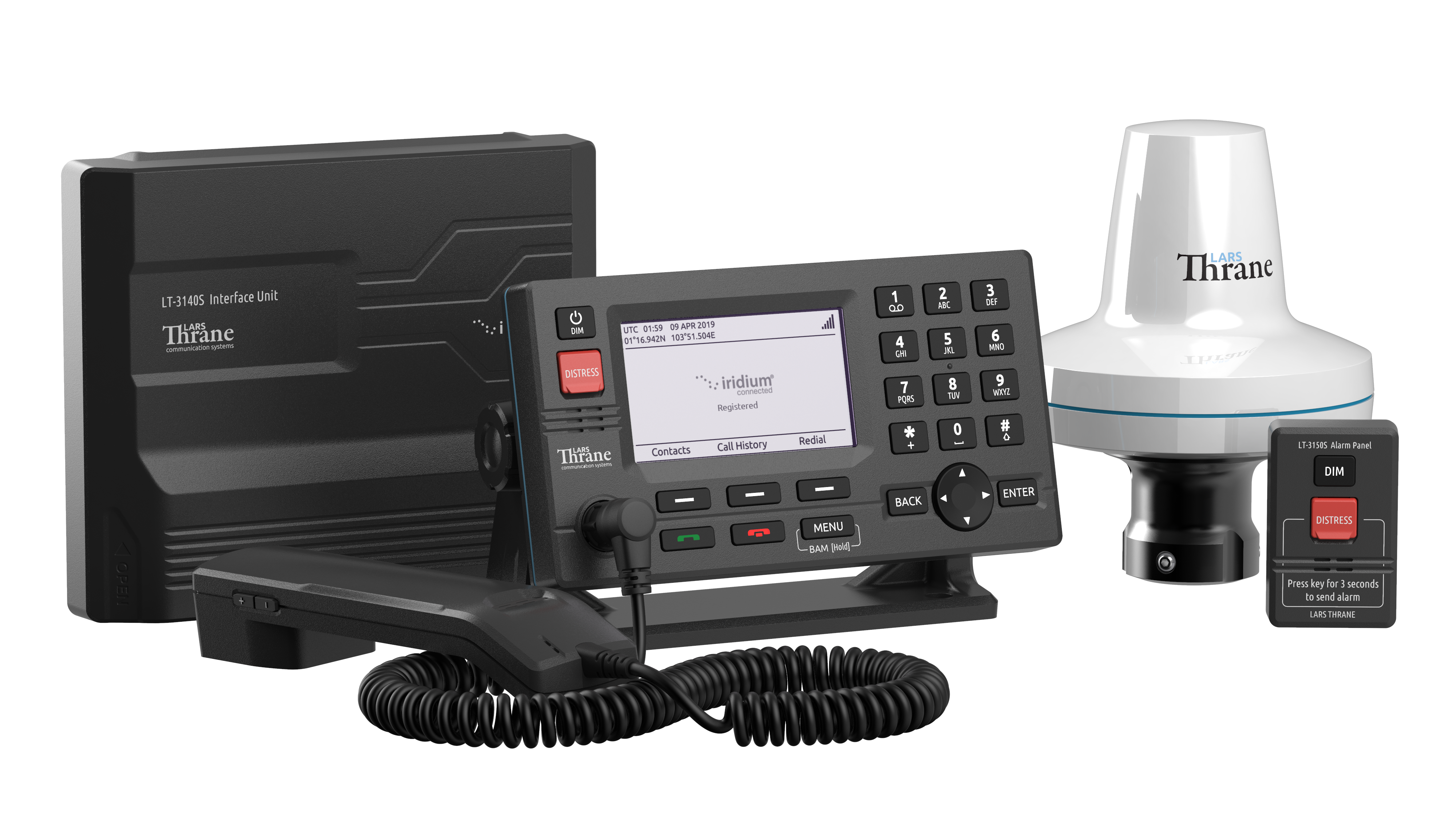 Iridium GMDSS services are available through a single, small-form-factor maritime terminal.
The Iridium Connected® GMDSS device developed by Lars Thrane integrates all three satellite GMDSS services at a fraction of the cost of existing competitive options, and it is the first solution to offer truly global GMDSS services.
Iridium Certus® GMDSS solutions are expected to become available following the initial Iridium GMDSS launch via below-deck hardware supplements for existing Iridium Certus® maritime terminals.
Distress Alert
Activated by the press of a button, distress alerting sends basic, but critical data to a Rescue Coordination Center (RCC).
Safety Voice
Connect to an RCC and other maritime authorities through a call to share additional details about the distress situation.
High Priority Calling
Hydrographic Reporting (Navigational Dangers)
Medical Advice and Assistance
Maritime Safety Information (MSI)
MSI is transmitted through an Enhanced Group Call (EGC) service called Iridium SafetyCastSM.
Navigational
Meteorological
Safety-Related
Additional Features
Distress Alert Relay
Shore-to-Ship Distress Calling
Maritime Assistance
Standard Maritime Calling & Messaging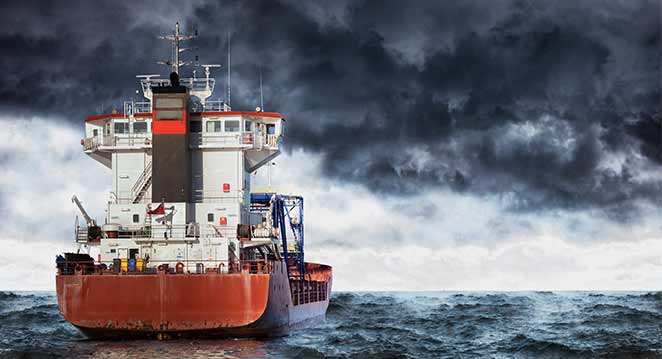 Today, Iridium equipment is already used on 50,000 vessels around the world.
Twenty percent of these ships are SOLAS vessels using Iridium for non-GMDSS safety and security purposes. The Iridium network is resilient, robust, and already a trusted provider of safety and security services in the maritime market, and the addition of Iridium GMDSS services allow mariners to feel truly safer anywhere at sea.
Dedicated to Safety & Security
Over the past 15 years, Iridium and its Value Added Manufacturers have built an impressive track record providing global safety and security to mariners everywhere.
Ship Security Alert System (SSAS)
Long-Range Identification Tracking (LRIT)
Search & Rescue (SAR)
Fisheries VMS & Catch Reporting
Emissions Monitoring (MRV)
E-Navigation
Anti-Piracy & Citadel Solutions
Ice Navigation
Want more information?
To learn more about how Iridium GMDSS fits your needs, please fill out the form below:
Fact Sheet
Last Updated
Size

Oct 07, 2020
2.2 MB

Size:
2.2 MB
File Name:
FAQ_Iridium+GMDSS_FAQs_100720.pdf
Vendor:
Iridium
File Type:
PDF
Description:

Frequently Asked Questions related to the Iridium GMDSS Service
Updated: October 07, 2020

Products:
Lars Thrane LT-3100S GMDSS System
Services:
Iridium GMDSS
Verticals:
Maritime

Mar 30, 2020
755.9 KB

| | |
| --- | --- |
| Size: | 755.9 KB |
| File Name: | FS_Iridium+GMDSS_Fact+Sheet_033020.pdf |
| Vendor: | Iridium |
| File Type: | PDF |
| Description: | Fact Sheet describing Iridium's GMDSS (Global Marine Distress and Safety Systems) Services |
| Services: | Iridium GMDSS |
| Verticals: | Maritime |
| Applications: | Safety Services, Safety Services |

Nov 03, 2020
698.97 KB

Size:
698.97 KB
File Name:
FS_Iridium+GMDSS_Get+the+Facts_Fact+Sheet_103120.pdf
Vendor:
Iridium
File Type:
PDF
Description:

Get the Facts about Iridium GMDSS
Dated: October 30, 2020

Products:
Lars Thrane LT-3100S GMDSS System
Services:
Iridium GMDSS
Verticals:
Maritime

Legal Notice

Aug 22, 2018
122.32 KB

Size:
122.32 KB
File Name:
LGL_Iridium+Fair+Access+Policy_Block+1_v.22_082218.pdf
Vendor:
Iridium
File Type:
PDF
Description:

The Iridium Fair Access Policy applies to all Iridium Services
Dated: August 08, 2018

Services:
Circuit Switched Data (CSD), Iridium Burst®, Iridium CloudConnect, Iridium Direct Internet, Iridium GMDSS, Iridium GoChat Crew Calling, Iridium Location-Based Services (LBS), Iridium LRIT, Iridium OpenPort®, Iridium Postpaid Calling, Iridium Prepaid Calling, Iridium Push-to-Talk, Iridium RUDICS, Iridium Short Burst Data (SBD), Iridium SMS, Iridium Web Services (IWS), Local Number Dialing Services, Netted Iridium®, Postpaid Calling
Verticals:
Corporate

Press Release

Jan 27, 2020
276 KB

Size:
276 KB
File Name:
PR_Iridium+Continues+GMDSS+Readiness+with+Announcment+of+Launch+Partners_121119.pdf
Vendor:
Iridium
File Type:
PDF
Description:

Title: Iridium Continues GMDSS Readiness with Announcement of Launch Partners
Distribution Date: Wednesday, December 11, 2019
Distribution Time: 08:01 AM EST

Press release formally announcing Iridium's GMDSS service providers. These companies will be the first in the industry to provide truly global satellite Global Maritime Distress and Safety System (GMDSS) service to mariners and include: Arion Communications, AST, Marlink, Marsat, NSSLGlobal, Satcom Global and Speedcast.

Products:
Lars Thrane LT-3100S GMDSS System
Services:
Iridium GMDSS
Verticals:
Corporate, Maritime

Jan 13, 2020
159.92 KB

Size:
159.92 KB
File Name:
PR_+Iridium+is+Now+Formally+Authorized+to+Provide+GMDSS+Service_011320.pdf
Vendor:
Iridium
File Type:
PDF
Description:

Title: Iridium is Now Formally Authorized to Provide GMDSS Service
Distribution Date: Monday, January 13, 2020
Distribution Time: 13:32 PM EST

On January 13, 2020, Iridium received the Letter of Compliance formally authorizing the Company to provide Global Maritime Distress and Safety System Service (GMDSS).

Services:
Iridium GMDSS
Verticals:
Corporate, Maritime

Jun 05, 2019
197.05 KB

| | |
| --- | --- |
| Size: | 197.05 KB |
| File Name: | PR_New+Era+Safety+At+Sea_GMDSS+Service_Lars+Thrane_060419.pdf |
| Vendor: | Iridium |
| File Type: | PDF |
| Description: | Press Release concerning the launch of the first Iridium partner product to feature Iridium GMDSS support, dated June 4, 2019. |
| Products: | Lars Thrane LT-3100S GMDSS System |
| Services: | Iridium GMDSS |
| Verticals: | Corporate, Maritime |

Apr 16, 2019
199.54 KB

| | |
| --- | --- |
| Size: | 199.54 KB |
| File Name: | PR_Historic+PSA+Signed+GMDSS_041619.pdf |
| Vendor: | Iridium |
| File Type: | PDF |
| Description: | Press Release concerning the signing of a Public Services Agreement with the International Mobile Satellite Organization (IMSO) dated April 16, 2019. |
| Services: | Iridium GMDSS |
| Verticals: | Corporate, Maritime |

Product Details

Jan 10, 2020
2.09 MB

| | |
| --- | --- |
| Size: | 2.09 MB |
| File Name: | PP_Lars+Thrane_LT-3100S+GMDSS+System_Product+Sheet_Rev.1.01.pdf |
| Vendor: | Lars Thrane A/S |
| File Type: | PDF |
| Description: | Product Sheet for the Lars Thrane LT-3100S GMDSS System |
| Products: | Lars Thrane LT-3100S GMDSS System |
| Services: | Iridium GMDSS |
| Verticals: | Maritime |
| Applications: | Safety Services, Safety Services |

Video

Dec 11, 2020
7.19 MB

Size:
7.19 MB
File Name:
VID_Iridium+GMDSS_What+is+Iridium+GMDSS_4K_121120.mp4
Vendor:
Iridium
File Type:
MP4
Description:

A one and a half minute overview video explaining Iridium GMDSS in introductory terms.
Dated: December 11,2020
Format: 7MB in Mp4

Products:
Lars Thrane LT-3100S GMDSS System
Services:
Iridium GMDSS
Verticals:
Maritime