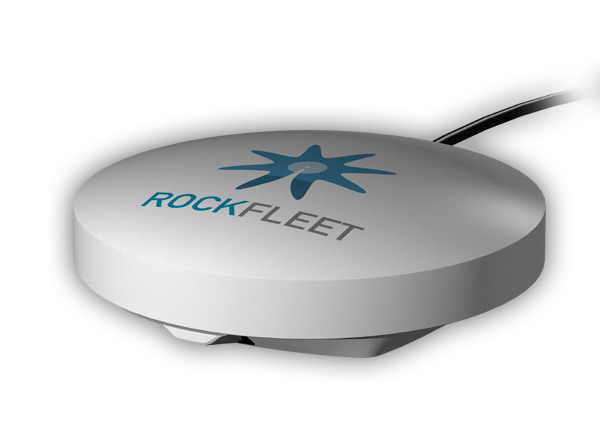 Overview
The RockFLEET is a truly global tracking device designed for permanent use aboard marine vessels and land vehicles. It has an optional GSM unit, which allows it to use terrestrial mobile phone networks when possible, automatically switching to the global Iridium satellite network when GSM is not available. There is also an optional RS-232 interface, and switch inputs, for custom M2M/IoT data and alerting.
It is designed for permanent installation on ships, yachts, vehicles and other assets. The unit is waterproof, ruggedised, with a variety of mounting options to suit your needs.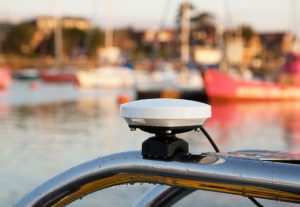 How it Works
The RockFLEET will wake up on a regular basis, obtain a position using the GPS satellite network, and then transmit that position back using either GSM or the Iridium satellite network. We visualize the positions on an easy-to-use web-based viewer, The Core.
The units can be used with the Rock Seven Core platform, or if you have your own platform then there is a full API (or for other VARs, message decoding via your own Iridium account).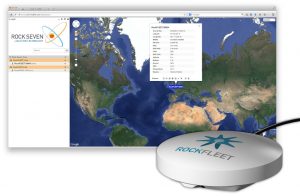 The RockFLEET also allows short messages (like SMS, social media updates and short emails) to be sent using a paired Bluetooth device (such as a smartphone) and the RockCONNECT app. This allows for full two-way communication wherever you are, even when out of mobile network range.
A full Bluetooth API is available to allow partners to write their own apps on iOS or Android platforms, to use the device as a method of sending custom data, as well as tracking information.
Technical Specifications & Features
Powered By
9-30v Input, with Integrated Backup
Transmits Using
Iridium (Plus GSM with GSM Option)
Size
130mm Diameter x 50mm High
Weight
350 Grams
Waterproofing
IP-68 (Submersion up to 3m Permanently)
Other Certifications
FCC & CE
MIL-810 F/G (Ruggedness)
Ideal For
Permanent Installation on Ships, Yachts, Vehicles etc.
Tracking Options
Various Tracking Options from 1-minute to 12-hours