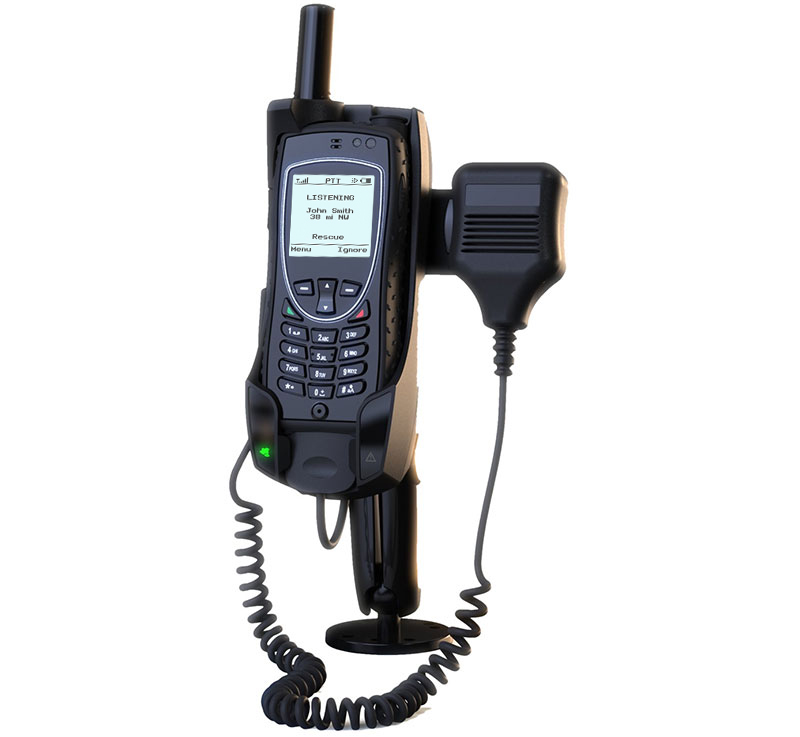 The Iridium network is indeed groundbreaking. Never before could small, or even large organizations have PTT capability to communicate anywhere in the world as a team. We even have a Cross-linking Accessory—The ASE Xlink that brings the Iridium Service to any Land Mobile Radio (LMR)—
Early appraisals and testing for Iridium users and re-sellers found their impression of the of the service at times disappointing. Expectations were high for those who were used to the incredibly robust satellite direct phone-to-phone voice service (duplex) that people had come to expect to half-duplex (one person at a time). The service is not without failings, but our experience from the beginning up until now has seen great improvements in the network connection time and voice quality. We can expect this only to get better with the Iridium constellation.
ASE's accessories enhance the service in several ways. We see the main failing is not the service but the direct visibility of the handsets antenna to the satellites. Our docking stations "step in" using our external antennas that point directly toward the sky. This single feature alone gives the connection the best possible chance of robust connections—especially when more than one PTT Handset is connecting.
Technical Specifications & Features
Docking Stations for Ofiice/Headquarters, Vehicles, and Grab-and-Go
Palm Microphone/Speaker
Bright Indicators
Provides Robust Connection to the Iridium PTT Network
Convenient Charging
Physical
Dimensions: 17cm x 7cm x 6.4cm
Weight: 0.68kg
Operating Temperature: -15°C to 70°C
External Antenna: no
Mounting: wall mount
Power
Input Voltage: 9 – 36V DC
Service
Data: yes
SMS: yes
GPS: yes
Tracking: yes
SOS: yes
Call Features
General
Product Interfaces