Programmable Intelligence for Remote Asset Management
Iridium Edge Pro offers a simplified way to innovate, customize and deploy smarter solutions for remote asset management.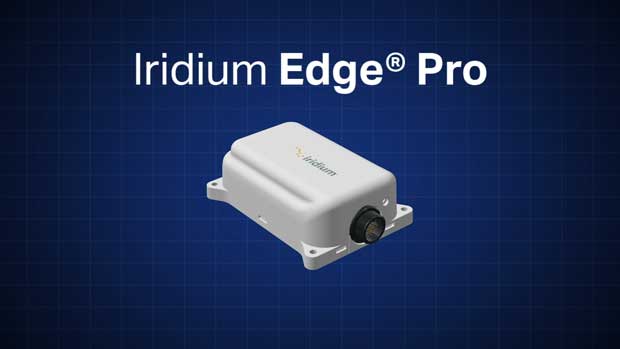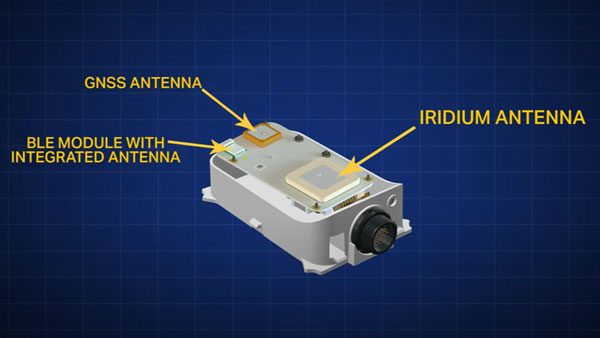 The Iridium® satellite constellation is the only network with truly global coverage.
With Iridium Edge Pro, create customizable end-to-end monitoring solutions for vessels, vehicles and remote equipment using Iridium's best in class two-way network and truly global coverage. The ruggedized packaging makes it an ideal solution for:
Vessel Monitoring Systems & Fisheries
Electric Generator or Genset Management
Long-Haul Vehicle Telematics and Fleet Management
Refrigerated Container Monitoring
Oil and Gas Machinery and Cathodic Protection
Heavy Equipment and Construction Machinery
Create new applications quickly, test them virtually and deploy them confidently with:
MicroEJ® Java-based software development tools
Iridium 2-way communications with remote configuration capability
Bluetooth Capability for Wireless Sensor Integration, plus CANbus and Modbus interfaces
Through powerful Java programming, the Iridium Edge Pro collects and processes data based on operational requirements, including exception-only reporting that can minimize operational costs from anywhere on the planet.
The combination of CANbus and traditional Modbus powers newfound flexibility from a satellite IoT device. Iridium partners can also take advantage of Iridium Edge Pro's BLE connectivity, by creating more sophisticated solutions that incorporate wireless sensors that collect vital information and delivers it in real-time.
A Programmable, Integrated Remote Device with Interfaces for Sensor and Equipment Integration
Quick Partner (VAR) Development Using MicroEJ® Java Development Tools
Built-in Services including: Geofencing, Event Logging, Position Reporting, Modbus, J1939 and BLE
Easily Paired with Cellular Solutions Using Programmable Interfaces
Standalone Finished Product for GPS Tracking
Programming Over the Air
Industry Standard Eclipse Based Integrated Development Environment (IDE)
Virtual Device Emulator Including Simulators for GPS/SBD and I/Os
Technical Specifications
Mechanical Specifications
| | |
| --- | --- |
| Dimensions | 127 mm X 90 mm x 41 mm (L x W x H) |
| Weight | 200 g |
| Mating Connector | 18 Pin Female (Right Angle and Straight Through Options) |
| Connector Cover | Included for Additional Protection (Optional) |
Power Supply
| | |
| --- | --- |
| Input Voltage | 32V |
| Load Dump | SAE J1455 Section 4.13.2.2.1 |
Interfaces
BLE, CANbus, Modbus & USB
(2) x Analog Input or Digital Input
(2) x Digital Input or Output
RS-485 & RS-232
Internal Sensors
Accelerometer
Temperature Sensor
GPS/GLONASS/Galileo/Beidou
Voltage Input
Environmental Specifications
| | |
| --- | --- |
| Storage Temperature | -40 C to 85 C |
| Operating Temperature | -40 C to 70 C |
| Operational Vibration | SAE J1455 Section 4.10 |
| Shock | 1 m Drop Test as per SAE J1455 |
| Salt Spray | AE J1455 Section 4.3.3.1 |
| Low Pressure Storage | 30,000 Feet |
| Humidity | SAE J1455 Section 4.2.3 |
| Ingress Protection | IP67 |
| Splash Testing | SAE J1455 Section 4.4.3.2 |
| Steam and Pressure Washing | SAE J1455 Section 4.5.3 |
For additional information on product availability, development or purchasing, please contact us: