Iridium Certus® is the only maritime L-band service offering truly global coverage, small-form-factor, easy to install terminals and industry-leading broadband speeds* – All at a cost-effective rate.
To learn more about upgrading from competitor services - and how you could qualify for free terminals, air time or accessories - fill out the form below, and an Iridium expert will help you set course for a safer, smarter and truly global future at sea.
*With firmware update expected.
Cutting Edge Terminals
Iridium Certus® Maritime terminals were designed and built by industry-leading, value-added manufacturing partners. These terminals have no moving parts, making them reliable and low-maintenance.
SAILOR 4300 by Cobham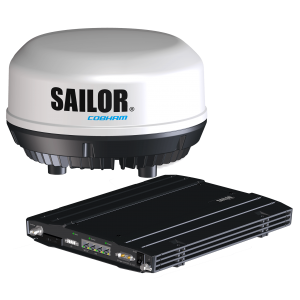 VesseLINK by Thales