Don't miss out.
Learn how your fleet can receive an upfront credit for free Iridium Certus terminals, airtime, installation and more when upgrading from competing services*.
Contact us today!
*From participating service providers for a limited time. Terms & Conditions apply
Hear from customers about why Iridium Certus is the new standard for reliable, L-band connectivity at sea:
Truly global maritime communications have never been faster, thanks to the Iridium Certus® 700 service.
Delivered through the Cobham SAILOR 4300 and VesseLINK by Thales satellite terminals, Iridium Certus serves as either a primary ship communications solution or as a VSAT companion service.
SAILOR 4300 by Cobham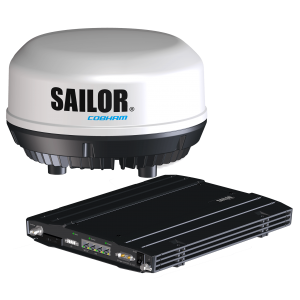 VesseLINK by Thales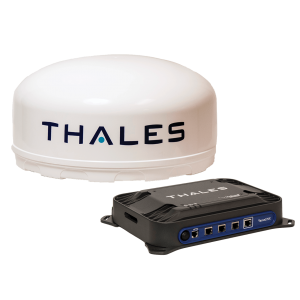 Regardless of a vessel's location at sea, Iridium Certus® 700 delivers high-speed L-band connectivity, enhancing ship business applications, IoT services and connected ship communications.
Crew members on board vessels equipped with Iridium Certus® terminals can also enjoy faster web surfing and reliable use of smartphone applications such as WhatsApp or WeChat, even in poor weather.
To learn more about upgrading from competitor services - and how you could qualify for a credit towards free terminals, airtime, installation or accessories - fill out the form below, and an Iridium expert will help you set course for a safer, smarter and truly global future at sea.
Enter your email to receive Iridium Certus Maritime Updates!