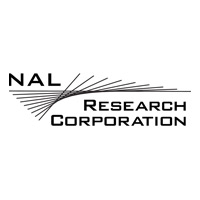 NAL Research Corporation leads the industry in providing the latest cutting edge Iridium satellite communication and tracking capabilities. NAL is a highly specialized satellite communications company focused on designing, developing, manufacturing, and supporting new enterprise and custom Iridium based capabilities, products and services; all from our Headquarters in Manassas, Virginia. Our solutions provide global connectivity and secure communications that are trusted by government and enterprise customers around the world.
LOCATIONS
11100 Endeavor Court, Suite 300
Manufactured Products
Login to access additional resources
Resources
Partner Products
Last Updated
Size
Document Name
NAL Research - Video - Working Together for 18 Years
File Name
VID_Iridium Partner_NAL Research_Working Together for 18 Years(1).mp4
Vendor
NAL Research Corporation
Description
Video celebrating `8 years of partnership and collaboration between Iridium and NAL Research.
Version Date
November 07, 2018