3

Back
Short Burst Data Aids Haiti Earthquake Relief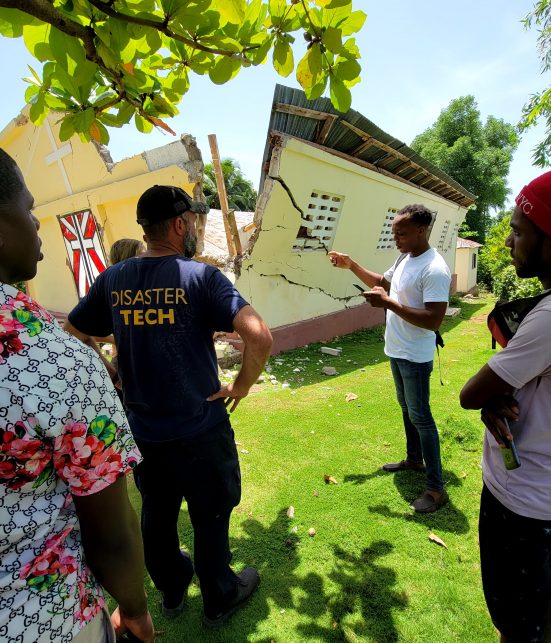 Download PDF
At A Glance:
The Challenge

A relief organization required reliable means of communication after an earthquake devastated Haiti's Tiburon Peninsula.

The Solution

Utilizing Iridium's truly global coverage, volunteers coordinated relief and recovery operations with Iridium Connected® ZOLEO satellite communicators.

The Impact

ZOLEO will allow ITDRC volunteers to respond to future natural and humanitarian disasters more efficiently and safely.
650k +

Haitian citizens affected

9

devices deployed

15

sites equipped & powered to support local relief & recovery efforts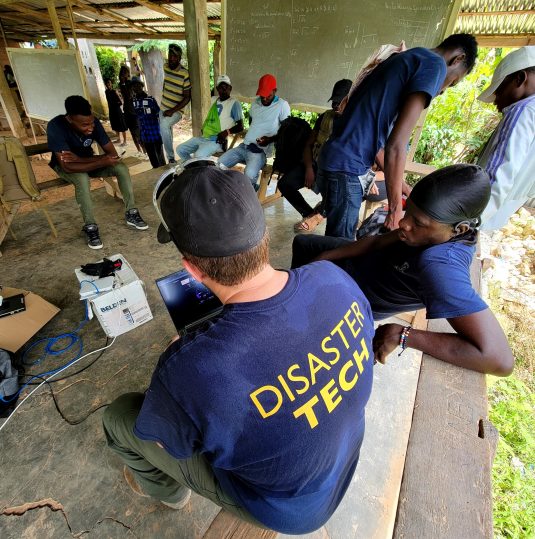 The Challenge
Based in Texas, the Information Technology Disaster Resource Center (ITDRC) provides technical resources to support disaster relief and recovery operations. Since 2008, its volunteers have responded to natural and humanitarian disasters of all kinds – including the 7.2-magnitude earthquake that affected more than 650,000 people in Haiti's Tiburon Peninsula in August 2021.
Upon arriving in Haiti, ITDRC immediately encountered a roadblock: their communication equipment – used only in the United States to this point – was designed for stationary use and required an internet connection. The earthquake devastated the regional terrestrial communications networks, most of which had limited coverage or lacked cellular connectivity in the first place.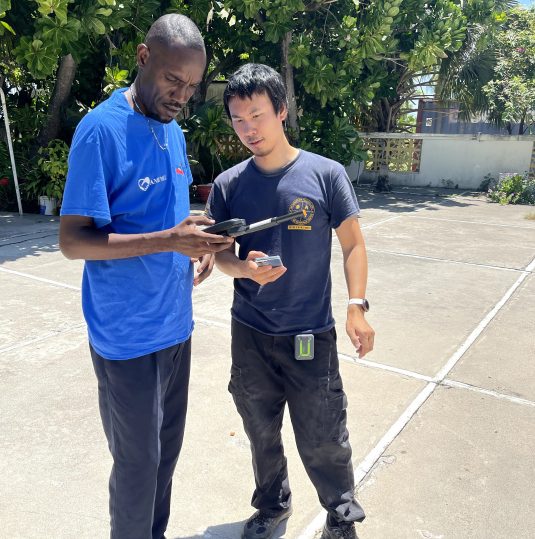 The Solution
The Iridium Connected® ZOLEO Satellite Communicator enabled effective, affordable, and user-friendly cross-border communication. Using two-way Short Burst Data® (SBD®), ZOLEO's messaging function allowed ITDRC to: coordinate food, medicine, and supply needs; monitor team members' physical and mental health, and; connect with loved ones at home.
Using the ZOLEO Location Share+ feature, ITDRC automatically retrieved field team members' exact GPS coordinates in six-minute intervals – and added peace of mind, given local gang control of many roadways.
The Impact
Using ZOLEO satellite communicators, ITDRC coordinated equipment and power installation at 15 sites, providing critical relief to affected communities.
ZOLEO has since become part of the ITDRC toolbox. The devices enhance operational efficiency while helping to ensure volunteers' safety and security, allowing ITDRC to respond to disasters that would have been deemed too risky in the past.
"

ZOLEO was paramount in the success of our relief mission. The devices enabled our team to effectively communicate with one another as well as automatically track each other's locations so we could ensure everyone's safety and security each step of the way.

–Chris Hillis,
ITDRC Co-Founder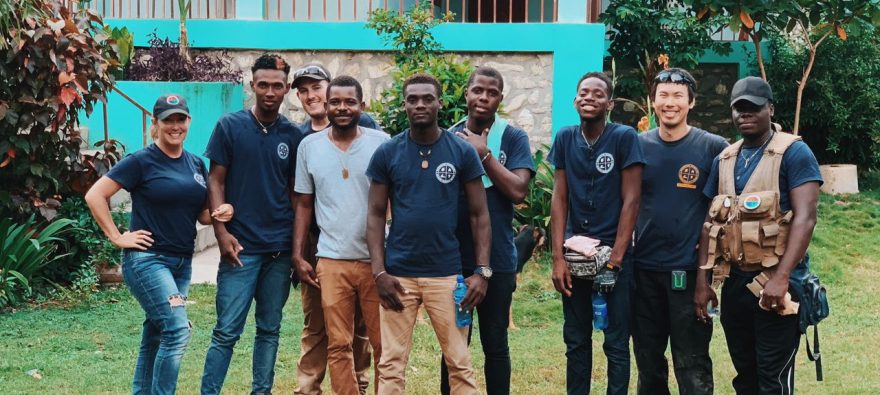 Want more info?
Get In Touch With Our Team