3

Back
Iridium Connected® Drones Deliver Vaccines in Remote Areas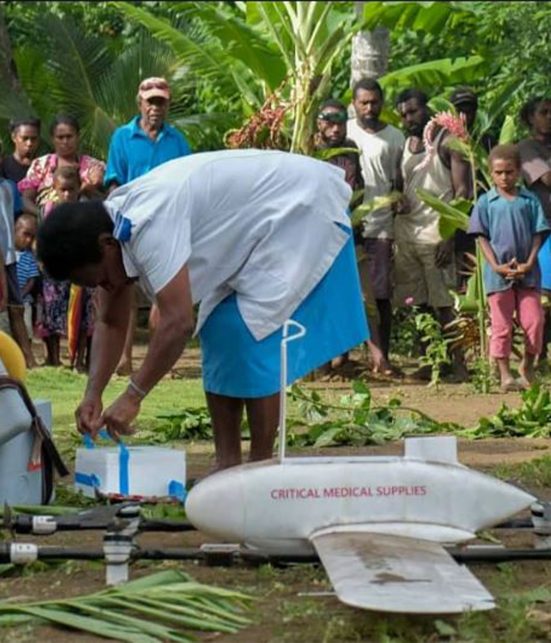 Download PDF
At A Glance:
The Challenge

Children in a remote Island in the South Pacific Ocean go unvaccinated because of logistical challenges in distributing medical supplies over treacherous terrain.

The Solution

The Iridium Core 9523 is an inexpensive, lightweight transceiver that can be embedded into the command systems of drones used for on-demand vaccine distribution.

The Impact

Using Iridium Global Line of Sight℠ services and Iridium Connected drones, local healthcare workers were able to deliver vaccines and essential medical supplies, improving public health in remote communities.
130%+

reduction in vaccine delivery times

50

children vaccinated per delivery

33

remote communities served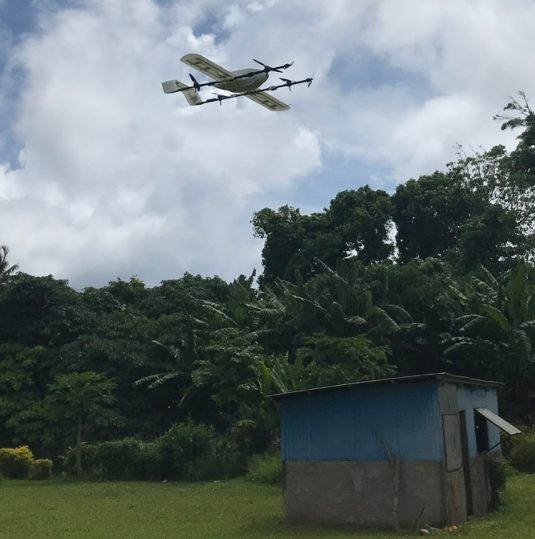 The Challenge
Vanuatu is a Pacific Island nation made up of more than 80 islands stretching over 1,300 kilometers. Due to dense forests and a lack of infrastructure, the distribution of medical supplies — particularly vaccines — is a persistent challenge for the country. In Erromango, the country's fourth largest island, one in every five children is not immunized because of this challenge.
Additionally, vaccines must be kept cold and administered at specific, regular intervals to maintain their efficacy. However, local storage of these vaccines isn't possible due to unreliable local power supplies and fast delivery is impossible without local transportation infrastructure. Health workers would have to walk across treacherous terrain and take long drives and boat rides carrying vaccines in coolers.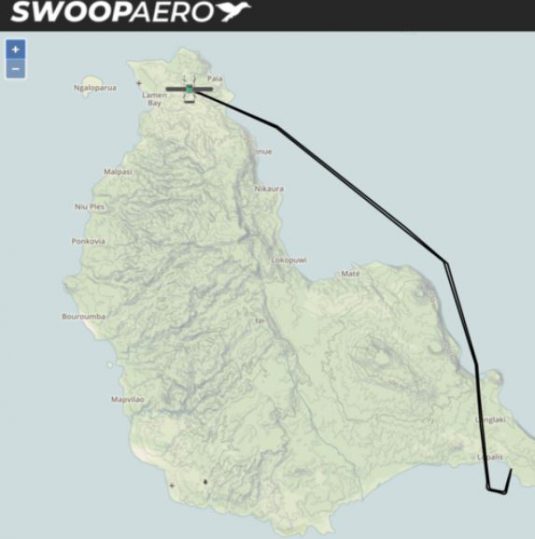 The Solution
On-demand drone delivery was a logical solution to the problem of vaccine distribution. UAV manufacturer Swoop Aero collaborated with UNICEF and Vanuatu's Ministry of Health to develop a program for drone-based vaccine delivery in the area. However, even with this innovative solution challenges remained. The drones' original remote command and control (C2) functions were managed over local cellular networks, but engineers found that this was unreliable and frequently disconnected. 
Instead, Swoop Aero worked with Iridium partner M2M Connectivity to integrate the Iridium Core 9523 transceiver into their drones' C2 systems. The small, lightweight transceivers were easier and less expensive to integrate than other solutions, and offered even more reliable connectivity through Iridium's global, two-way Short Burst Data® (SBD®) service. Additionally, the transceiver used very little energy, allowing the drones to use most of their battery power for powering the engines and refrigeration.
The Impact
With the Iridium Connected drones, local nurses and healthcare workers were able to deliver vaccines and essential medical supplies to local populations faster and more easily than ever before. Public health in the archipelago will continue to improve as more residents are vaccinated.
"

The Iridium Core 9523 transceiver provides global coverage in a form factor that we could easily and rapidly integrate, by using Iridium data calls as a low-speed serial data link. The ability to use data calls also offered at relatively low latency, which is critical for consistent communication with the aircraft.

–Josh Tepper,
CTO, Swoop Aero
Beyond Vanuatu, Iridium Connected drones also offer Swoop Aero the ability to expand their mission to support critical medical services in developing nations around the world.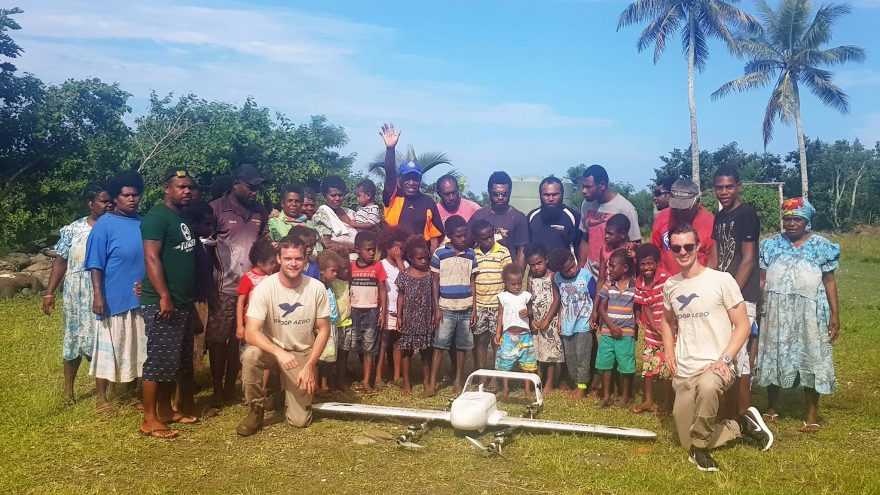 Want more info?
Get In Touch With Our Team