« Back
What's Beyond the Horizon is Just the Beginning…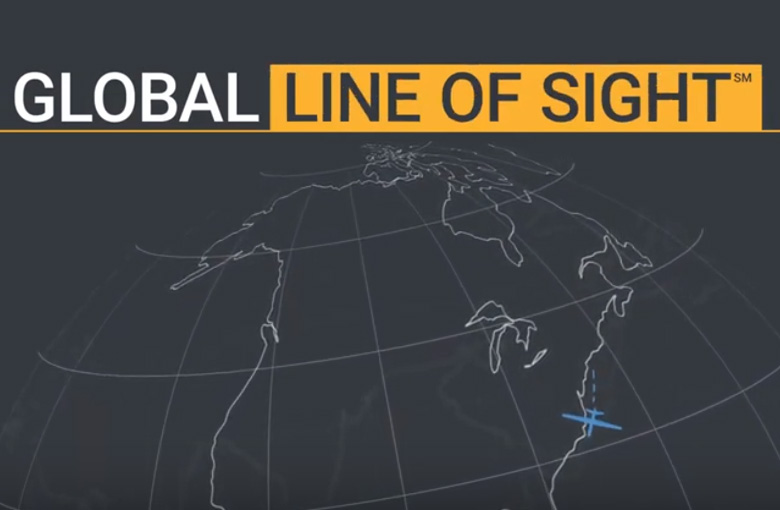 As the only truly global communications network, Iridium® allows companies, organizations, and governments to stay connected to their remotely piloted vehicles in the air, on land, and at sea. With Iridium Global Line of Sight services, autonomous solutions are within "line of sight" no matter where they go, simplifying integration and deployment while creating efficient operations across industries.
This unique capability enables innovative solutions that make work safer and more efficient. It is particularly useful for remote package delivery, autonomous transportation, traffic management, disaster assessment, search & rescue, environmental and climate monitoring, scientific research, global network based remote-ID, remote inspections and more.
Remote Inspections:
Iridium Global Line of Sight service supports linear infrastructure inspections including power transmission lines, pipelines, rail and more. This reduces the safety risk and costs of human inspections in remote places. It also enables deployed personnel to fully prepare and arrive with everything they need to address the situation.
Environmental Monitoring:
Iridium Connected® UAVs extend beyond the human reach. Lidar and thermal sensing capabilities can monitor remote places that humans have not been able to visit before, due to either location and/or safety risks.
Disaster Recovery:
From a communications infrastructure perspective, after a natural disaster, cellular networks are often down. Drones with Iridium's Global Line of Sight service can capture aerial footage and conduct surveillance to monitor the extent of the damage and help with recovery efforts.
Forest Firefighting:
When fires rapidly spread, Iridium Connected drones can be sent to a hot zone with an infrared camera to identify where the hottest parts of the fires are located. This information is useful for ground forces fighting the fires, or aerial dropping of fire retardant in the right place at the right time. Since fires can shift radically, this helps firefighters' efforts to safely extinguish them as effectively as possible.
Maritime:
Iridium Connected drones can help surveil schools of fish in any of the world's oceans. They can also support ocean profiling and climate monitoring and support autonomous cargo shipping.
Below are a few specific examples of the unique ways Iridium partners are employing Iridium Global Line of Sight services to solve problems and do things that were not possible before.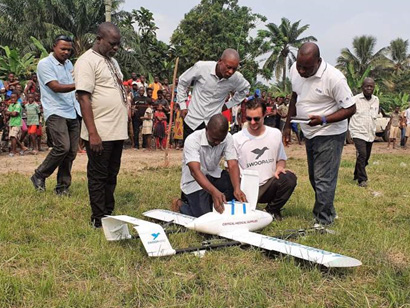 Swoop Aero, an airtime customer of Kore, delivers vaccines and medical supplies in remote parts of the world through Iridium Connected drones.
The Iridium technology helps monitor the location and condition of the packages to ensure they are delivered safely. The on-demand supply of vaccines leads to higher immunization rates of kids in places that are difficult to travel to, and in these instances proves to be a more economical transportation method for the delivery of primary health care services.
Boreal's Iridium Connected UAVs, with the support from Iridium partner Atmosphere, allow the ReNovRisk program to gather weather data instrumental for understanding the cyclone phenomenon and related hazards in order to make populations and territories less vulnerable to extreme weather.
Flylogix utilizes Iridium Global Line of Sight capabilities to transform remote operations. Their Iridium Connected drones gather data on methane emissions, survey seas, help respond to oil spills, and offer inspections and emissions measurement. The ability for this small, lightweight aircraft to take accurate measurements of methane emissions is something that could not be done with traditional aircraft, and it's too dangerous for humans to take the readings manually.
Flylogix partnered with Cambridge Consultants to enable unmanned aerial vehicles to be safely controlled from a central control hub. This reduces the cost, risk, and environmental impact of gathering data from offshore exploration and production activities.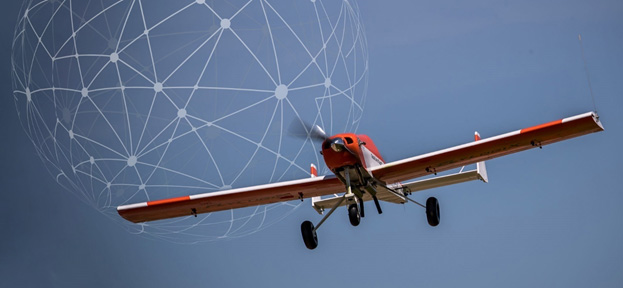 Embedded with Iridium technology, Blue Sky Network's aviation solutions provided critical two-way communications to pilots who delivered food and medical supplies to the islands of Indonesia after the devastating 2018 Sulawesi earthquake and tsunami.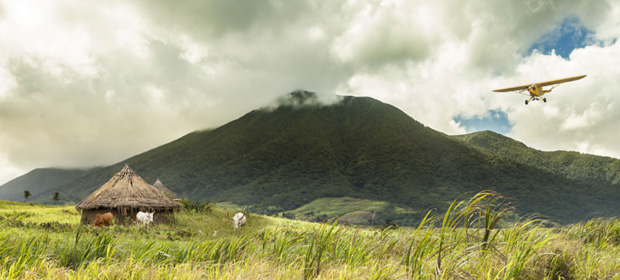 With Iridium Global Line of Sight services, the possibilities are only limited to a developer's imagination. To learn more about Iridium Global Line of Sight services click here: www.iridium.com/UAV
Related Products & Services