« Back
Top Tips for Using your Iridium Satellite Phone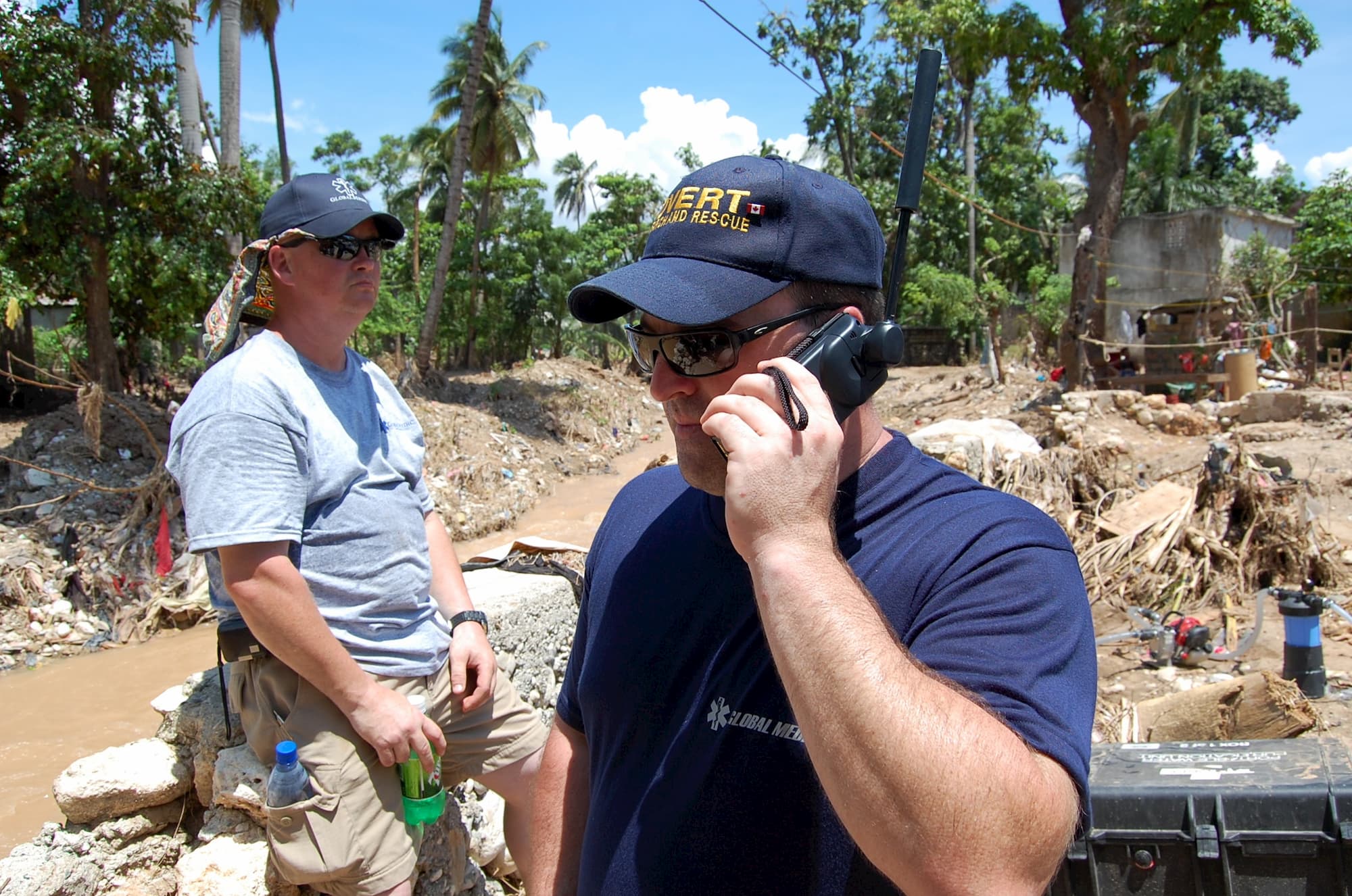 Are you prepared to use your Iridium satellite or messenger phone? Follow these quick tips to help you use your phone as soon as you need it!
This first one may seem obvious, but make sure you know where your satellite device is! You don't want to be stuck looking for it during last-minute trip packing or during or after a hurricane.
The Iridium Extreme®, Iridium Extreme® PTT, and Iridium GO!® come with SOS buttons for when you might find yourself in an emergency situation. Make sure to set up the SOS feature to either alert our provided 24/7 response service or you can customize it with your own.
Confirm your monthly plan is valid or your prepaid card has not expired. Remember, if you do not have an active subscription plan or any minutes left on your voucher, you will not be able to use it or test your satellite phone.
Make sure you have the necessary phone accessories and keep them with your satellite phone. For example, you would need one type of charging adapter for a trip to Germany, but a different one for a trip to Australia. Likewise, having a solar charger for situations when the electrical grid is damaged can be critically important. (i.e. Solstar)
Charge your phone and confirm that the battery can hold a charge before you travel. If it charges for a few hours and after unplugging the phone it won't power on or quickly goes dead, you may need a new battery!
Keep your phone's software up to date!  If you haven't turned on your satellite phone in a while, you may need to upgrade the firmware to get the latest features and ensure the best quality of service. Check with your service provider to make sure you have the most recent software.
If you are packing an Iridium GO!® for your voyage, don't forget to download/get the latest versions of the Iridium GO! and Iridium Mail and Web apps in advance using a local Wi-Fi or high speed LTE network, so you can take full advantage of their features during your trip.
Keep your service provider's phone number handy in case you need any assistance.
Plus, print out and keep these handy tips with your Iridium satellite phone to make sure it's prepared at all times!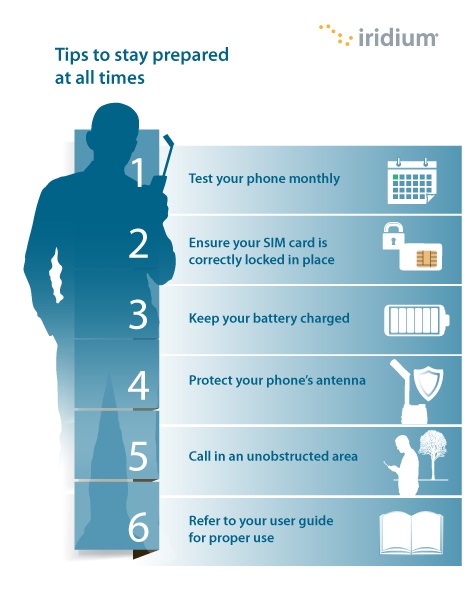 And finally, don't forget to Test Your Satellite Phone monthly!
Whether you are heading out on your next adventure or you are simply making sure you and your family are prepared to communicate during a storm, Iridium is committed to providing you with Reliability Above AllSM!