« Back
Rebelle Rally Relies on Iridium as Official Safety and Communications Partner During Off-Road Navigation Rally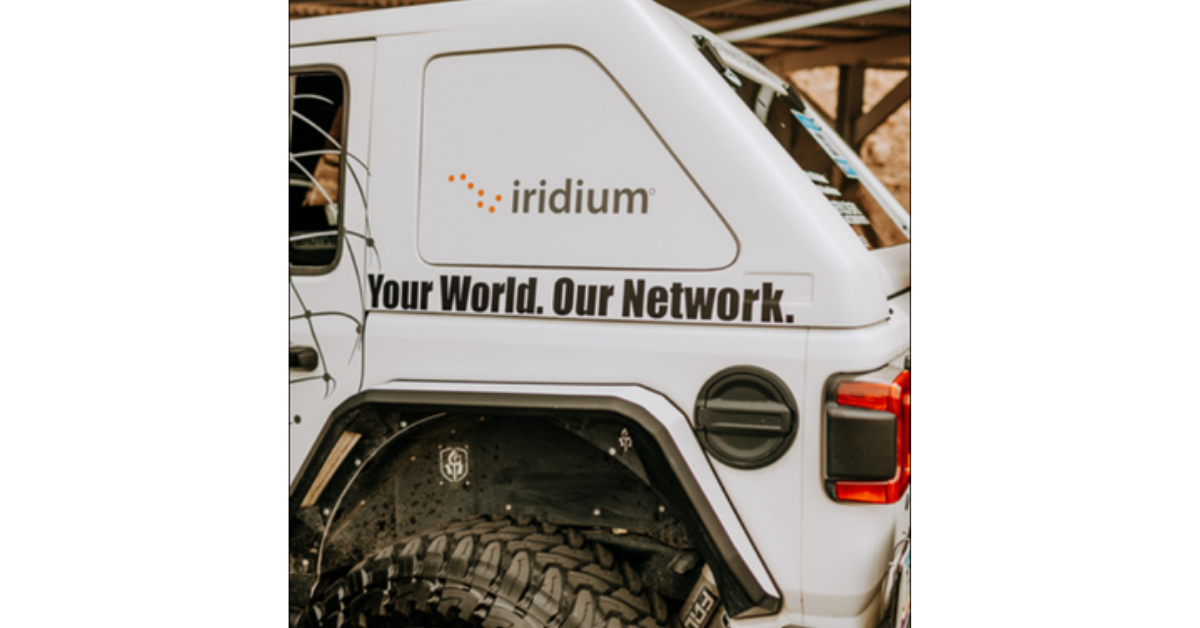 MCLEAN, VA., October 19, 2021 – Iridium Communications Inc. (Nasdaq: IRDM) is proud to share that the Rebelle Rally extended its relationship naming Iridium its official safety and communications partner. The Rebelle Rally staff and competitors relied on a host of Iridium and Iridium Connected® devices to support connectivity needs over the course of the ten-day event.
Now in its sixth year, the Rebelle Rally is the first women's off-road navigation rally in the United States, and the longest competitive off-road rally in the nation. Covering over 2,250 kilometers across the Nevada and California desert, competitors are not allowed to use GPS or cell phones during the competition, only relying on maps, a compass and a roadbook to find both marked and hidden checkpoints.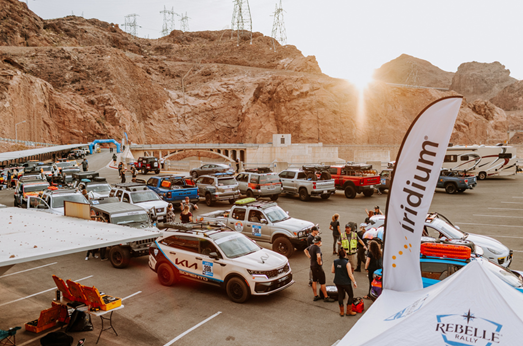 When it comes to communications between staff for logistics and staff and competitors for safety, Iridium fills the gap. Course officials rely on the IC-SAT100 push-to-talk (PTT) devices from partner Icom for high-quality voice communications throughout the rally, and competitors are equipped with Iridium 9555 satellite phones provided by Roadpost for emergencies.
The Iridium network routes the data for competitor tracking, which is a key component for scoring and safety, vehicle telemetry, and voice communications. This is done via YB3 trackers utilizing the Iridium network, that are mounted to all competitor and course vehicles and handheld YB3 units used by competitors to signal checkpoints that populate the real-time scoring system. In addition, a Thales MissionLink™ 700 powered by Iridium Certus® provides connectivity for the scoring and competition team when cellular access is unavailable.
"The Rebelle Rally made history as the first women's off-road navigation rally raid in the United States and continues to be the ultimate competition for driving and navigation," says Bryan Hartin, executive vice president of sales and marketing, Iridium. "Iridium is proud to be the official safety and communications partner for the Rebelle Rally, ensuring the participants stay safe and connected as they push the limit while competing off the grid."
Iridium Chief Operations Officer, Suzi McBride competed in the Rebelle Rally last year and stepped up to the challenge once again. "The Rebelle Rally elevates women across the globe, empowering them to push their limits, and is a good reminder that speed isn't everything without focus on precision and quality," said Suzi. "It's been thrilling to be part of this community as a Rebelle participant and to firsthand experience the significance of Iridium's role as the official safety and communications partner in keeping participants connected during the competition. We all feel confident knowing we have Iridium connectivity watching over us with the support from Icom, Roadpost, and YB Tracking."
"We have trusted Iridium products since the rally's inception," explained Rebelle Rally founder Emily Miller, "because we will not cut corners when it comes to safety, communications and scoring. As the backbone of exceptional products, Iridium ensures we have a wide range of reliable solutions to meet our unique demands."
Learn more about the Rebelle Rally.
About Iridium Communications Inc.
Iridium® is the only mobile voice and data satellite communications network that spans the entire globe. Iridium enables connections between people, organizations and assets to and from anywhere, in real time. Together with its ecosystem of partner companies, Iridium delivers an innovative and rich portfolio of reliable solutions for markets that require truly global communications. In 2019, the company completed a generational upgrade of its satellite network and launched its new specialty broadband service, Iridium Certus®. Iridium Communications Inc. is headquartered in McLean, Va., U.S.A., and its common stock trades on the Nasdaq Global Select Market under the ticker symbol IRDM. For more information about Iridium products, services and partner solutions, visit www.iridium.com.
Press Contact:
Jordan Hassin
Iridium Communications Inc.
Jordan.Hassin@iridium.com
+1 (703) 287-7421
Investor Contact:
Kenneth Levy
Iridium Communications Inc.
Ken.Levy@Iridium.com
+1 (703) 287-7570
Twitter: @Iridiumcomm