« Back
Q&A with Manuel Pardi – Pequod's Voyage to Antarctica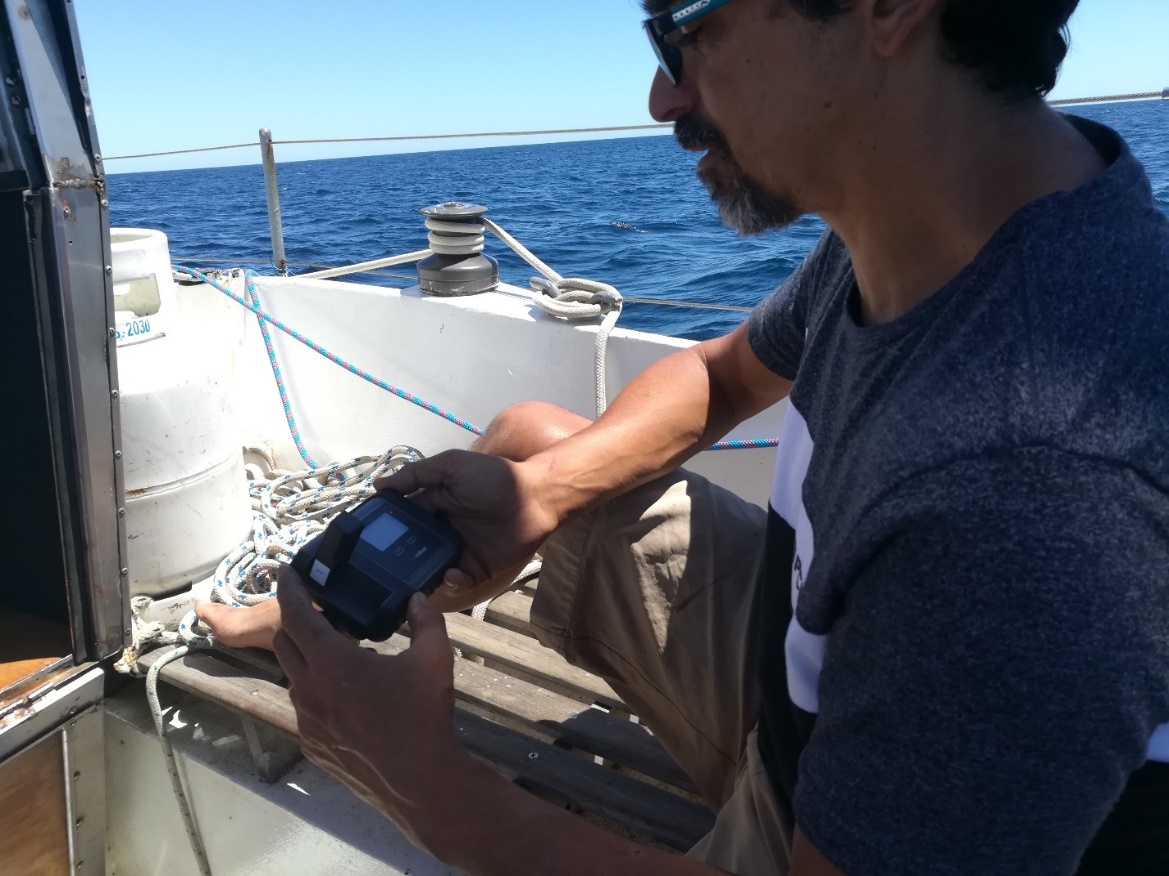 Over 30 years ago, captain Hernán Álvarez Forn built the Pequod sailboat and became the first to sail from Argentina to Antarctica. After restoring the old and forgotten boat, Manuel Pardi recreated Peqoud's voyage to Antarctica. Learn more about Manuel and Peqoud's voyage in this Q&A.
Iridium: Congratulations on completing a successful sailing voyage from Argentina to Antarctica and back! What inspired you to go on this journey? 
Manuel: Thank you very much! Many things inspired me – first was my passion for sailing. I postponed my youth dreams of sailing the seas that were inspired by books that I read by Slocum, Moitessier, Vito Dumas, Melville, and others. I've always had a strong desire to explore the wonders of the seas, but even more than all that was the challenging, wild and pristine destination of Antarctica. I was first inspired by the possibility of starting a new adventure there – the pilgrimage by sea and land from Antarctica to Santiago de Compostela, Spain called "El  Camino Blanco de Santiago," which means the White Way of Saint James.
Your expedition was especially unique. Can you please tell us the story behind why you decided to recreate the Pequod sailboat's 1987 expedition, the first to sail from Argentina to Antarctica?
I had all these ideas spinning in my head when I found the book "Antarktikos" in my club's library, where Hernán Alvarez Forn tells the story of the Pequod sailboat's 1987 expedition to Antarctica. While I was reading the book, I was also shopping for a sailboat (my first sailboat) and I came across a sale ad for Pequod in the internet. Before I even finished reading the book, I had become the new Captain of the Pequod with the firm intention of recreating the adventure I was reading about.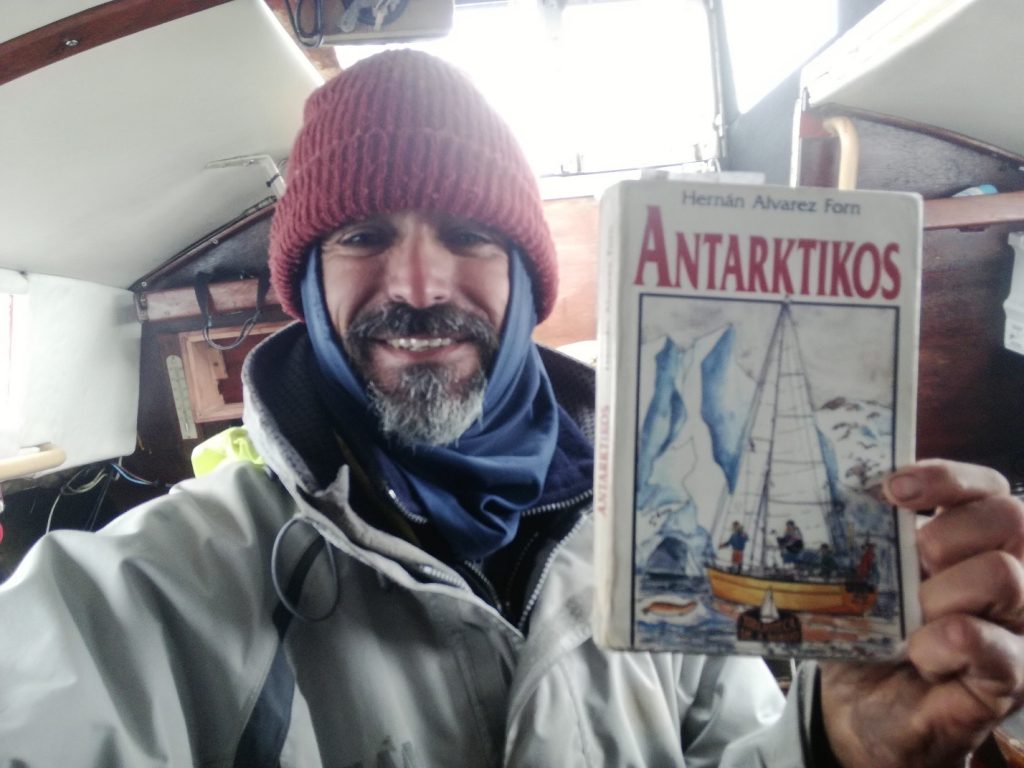 Can you tell us more about the condition of the Pequod when you found it and your process for restoring it?
Pequod was in very bad condition. It had openings in the hull and several water leaks on the deck. It needed repairs everywhere – replacement of the hull's sea water intakes, engine, sails, rigging, rudder, mattresses, paint, and a lot of equipment were required to bring her back to her first-class ocean sailboat past. The process to restore required a detailed list with all the things that needed to be done. The jobs that I could do by myself, I did, and friends and crewmembers helped me with other tasks. For some jobs that required specific technical knowledge, such as replacing the sea intakes, patch the water courses or replace the rigging. I hired different professionals. One of these professionals was Pequod's original builder, Francisco Gigena.  
You are actually a lawyer by trade. What made you decide this was the right time in your life to sail to Antarctica?
Summer is a slower time for lawyers in Argentina, and I knew I was going to be connected throughout the trip by Iridium GO!® so that my clients could contact me if needed and I could still solve urgent matters. On the other hand, there are moments in life when your children have grown up and are living their own lives. Plus, you see yourself working hard every day at a desk connected to the computer, negotiating contracts, going from one hearing to another and despite loving my job, I realized that my zest for life requires sometimes doing things out of the ordinary. This was a time for me to take risks and push my limits. So, for me, sailing was obviously something I needed to do at that point and time.
Did you have any doubts about how successful the trip would be or face any challenges along the journey?
Yes, a lot of doubts. The pandemic and the lockdown set by the Argentine Government during 2020 imposed a huge threat to the project. I had to change plans many times. For more than 7 months I wasn't able to do any work on board or sea test anything. When the lockdown was finally over, I had only two months' left, from November to December 2020, to remove the old diesel engine and replace it with a new electric drive, batteries, communications, solar and wind generators and charge regulators. It was crazy having to finish all these renovations if I wanted to sail out in the summer of 2021. Then, the next challenge was to test and learn how to use all the new stuff on the way south.  
Sailing wasn't easy either. We had big storms, calms, a lot of things broken…. It was simply overwhelming. For example, a jig pin and shackle that holds the forestay came loose and the genoa failed, then both the genoa sail and forestay were flapping all over, hanging from the mast. That was very scary and could have been the end of the trip to say the least. Also, the boom broke in two parts twice at sea, and we capsized on our way back. There were a lot of troubles, but we never gave in.  Happily, we have been able to successfully solve each, and every problem encountered.
How did you feel when you finally arrived at Deception Island?
Euphoric. And with the certainty at that point, we already knew each other very well – Pequod and me. 
Did you learn anything new about yourself or in general from this experience?
Yes, I learned that when I really want something, if I meditate deeply on how to do it, having enough patience and the right focus on my resources, there is nothing I cannot do. On the other hand, being in very harsh conditions for so long made me see how many wonderful people I have in my life, and I definitely learned to appreciate and love them even more.
Sailing across the vast ocean and arriving on the most remote continent on Earth can probably get pretty lonely. Can you explain the impact that having the Iridium GO! device had on your experience?
The impact of having the Iridium GO! was huge. When I was 20 years old, I sailed from San Diego California to Cartagena, Colombia crossing the Panama Canal. On that trip I had no contact with my family other than by letters or telephone when I arrived at ports. How different it was for my family, especially my mother, on this trip having the Iridium GO!. I remember very well calling her on her birthday from the Island at the End of the World (Isla de los Estados). It was exciting to be able to do that, and I have no words to describe the moral support that it meant for me and Pequod's crew to know that we were in contact with our loved ones or about any urgent issue at work at any time of the day, anywhere. Furthermore, I was able to give an at-sea radio interview to share our trip to the world through social networks. Being able to do all this infused a great moral support that encouraged me to keep going.
You also used PredictWind on your journey, can you share a bit about its role in your expedition? 
PredictWind's forecasts were absolutely necessary and helpful for daily decision-making and navigation planning. Having different forecast models and ocean currents data that can be easily downloaded and interpreted are without a doubt, essential tools for safe navigation.
How was your experience filming the documentary? When can we expect to see parts of your journey on film? 
At first, I was a bit nervous. I had never done anything like it before, but the director explained that I should forget about the camera and just do what I have to do. It was ok for me, and once I tried it I started to feel more comfortable. This year the documentary will be published.
It is probably hard to top Pequod's Voyage to Antarctica, but do you have any future sailing trips planned?
Yes! Next, I am planning to finish the "El Camino Blanco de Santiago," a zero-carbon emissions land and sea pilgrimage from Deception Island, Antarctica to Santiago de Compostela, Spain; almost 6,000 nautical miles yet to go. One great challenge will be to cross the doldrums, since in order not to get caught there, mechanical propulsion must be used for many miles and may exceed the batteries' total capacity. On the other hand, I need time to work on my profession, but the world changed so much due to the pandemic that today my work depends on staying connected, so I can consider making longer sea voyages with technology that allows me to do it.
To learn more about Pequod, visit: http://pequod.com.ar/ 
Related Products & Services