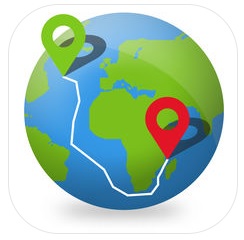 Product Overview
PredictWind Offshore App allows the seamless Direct Download of multiple GRIB files for your coastal or offshore passage. The intuitive interface not only allows GRIB files to be downloaded but also Weather Routes, GMDSS Text forecasts and Satellite Imagery.
Direct Downloads - The Offshore App allows you to make direct downloads via the Iridium GO!, no need for multiple steps and emails to get your weather data. Set up your direct download and leave it unattended to download all your weather data. The automatic mid file restart will automatically fix a dropped data connection.
Forecast Confidence - Be safe and confident of your offshore forecasts with access to the proprietary PredictWind PWG & PWE forecasts in addition to the top 3 ranked global weather forecast models ECMWF, UKMO & GFS to give you the most accurate weather information available.
Best Tools - Easy to use Weather Routing and Departure Planning tools to help you make smart decisions. The Weather Routing & Departure Planning is calculated on the PredictWind server with the highest resolution forecast data making the download file size incredibly small, ideal for transmission over the Iridium GO! connection.
Technical Specifications & Features
Market leading animation and graphics to best show the weather systems, waves and currents.
Direct Download with Iridium GO! with automatic mid file restart.
Easy to use and control files sizes for efficient downloads, highly compressed for the Iridium GO!
The world's best weather models PWG, PWE, ECMWF, UKMO, GFS.
Best Tools, Weather Routing & Departure planning calculated on PredictWind servers using highest resolution weather and currents.
Easy to use drag and drop waypoints, set start times, adjust polars, motoring options, comfort settings.