« Back
The Bear – The Ninth Iridium NEXT Campaign Launch Patch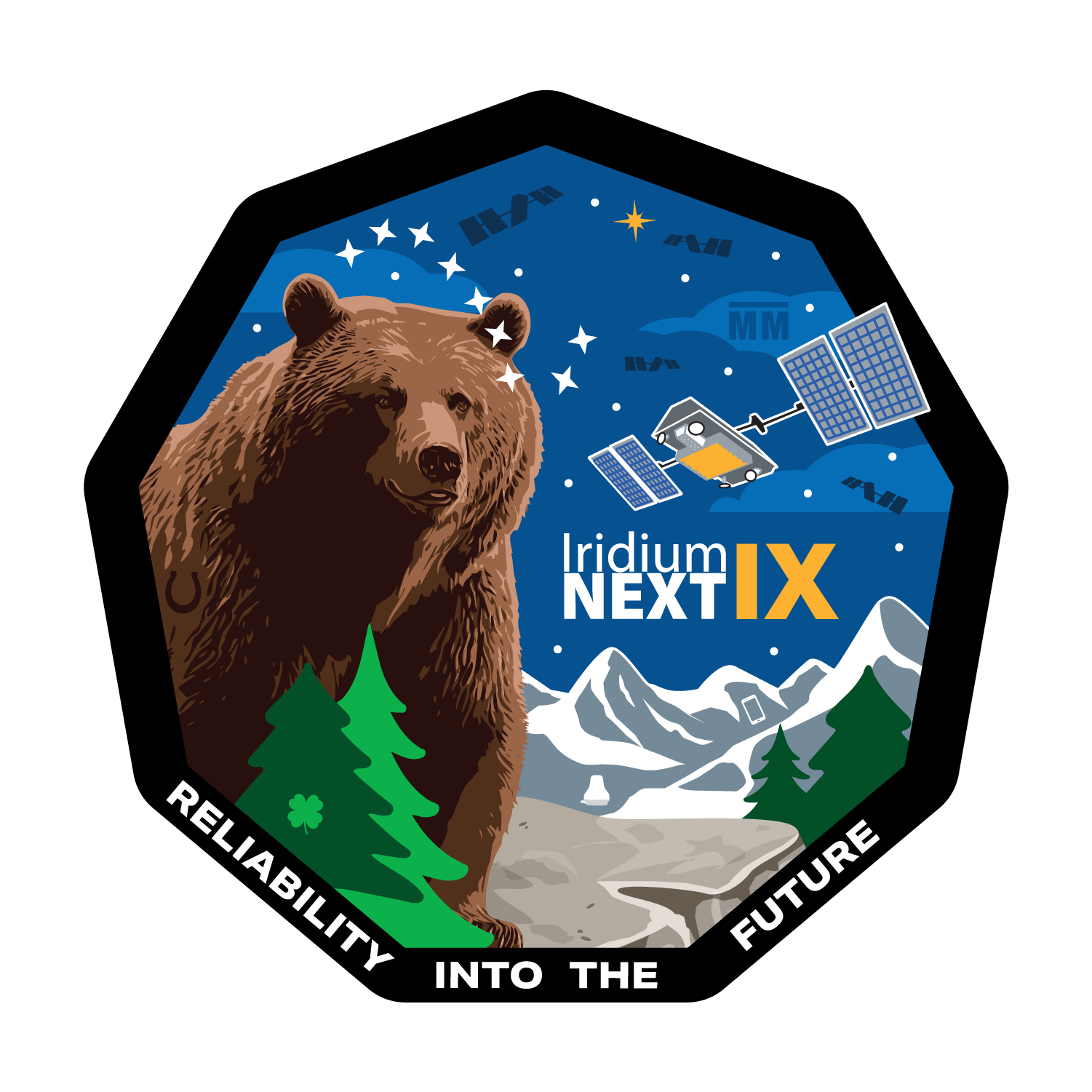 Bear with us as we share the meaning behind the Iridium-9 patch.
A symbol of courage, patience, strength, nobility, and playfulness, the bear represents a lot of similar qualities to Iridium.
Every detail of this patch represents how far Iridium has come since the successful completion of the Iridium® NEXT launch campaign. Just like a bear after a long winter, the five Iridium-9 spare satellites are coming out of hibernation–helping to ensure the Iridium network's reliability into the future.
Learn more about each aspect and hidden meaning of our Iridium-9 launch patch below.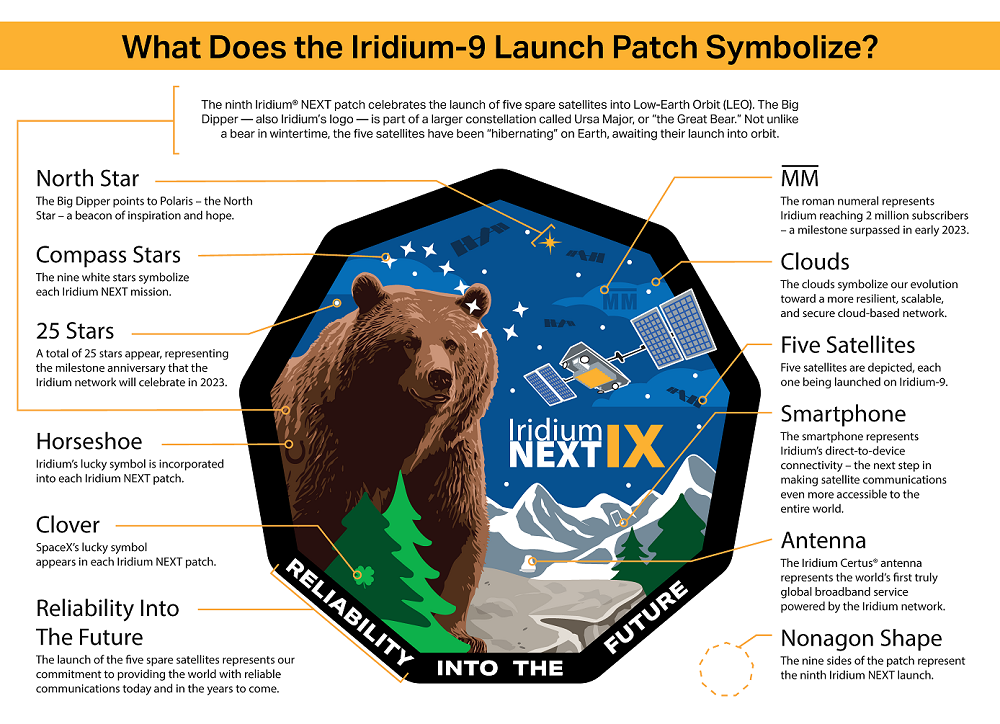 Previous Patches