« Back
Iridium Recognized with Trio of Awards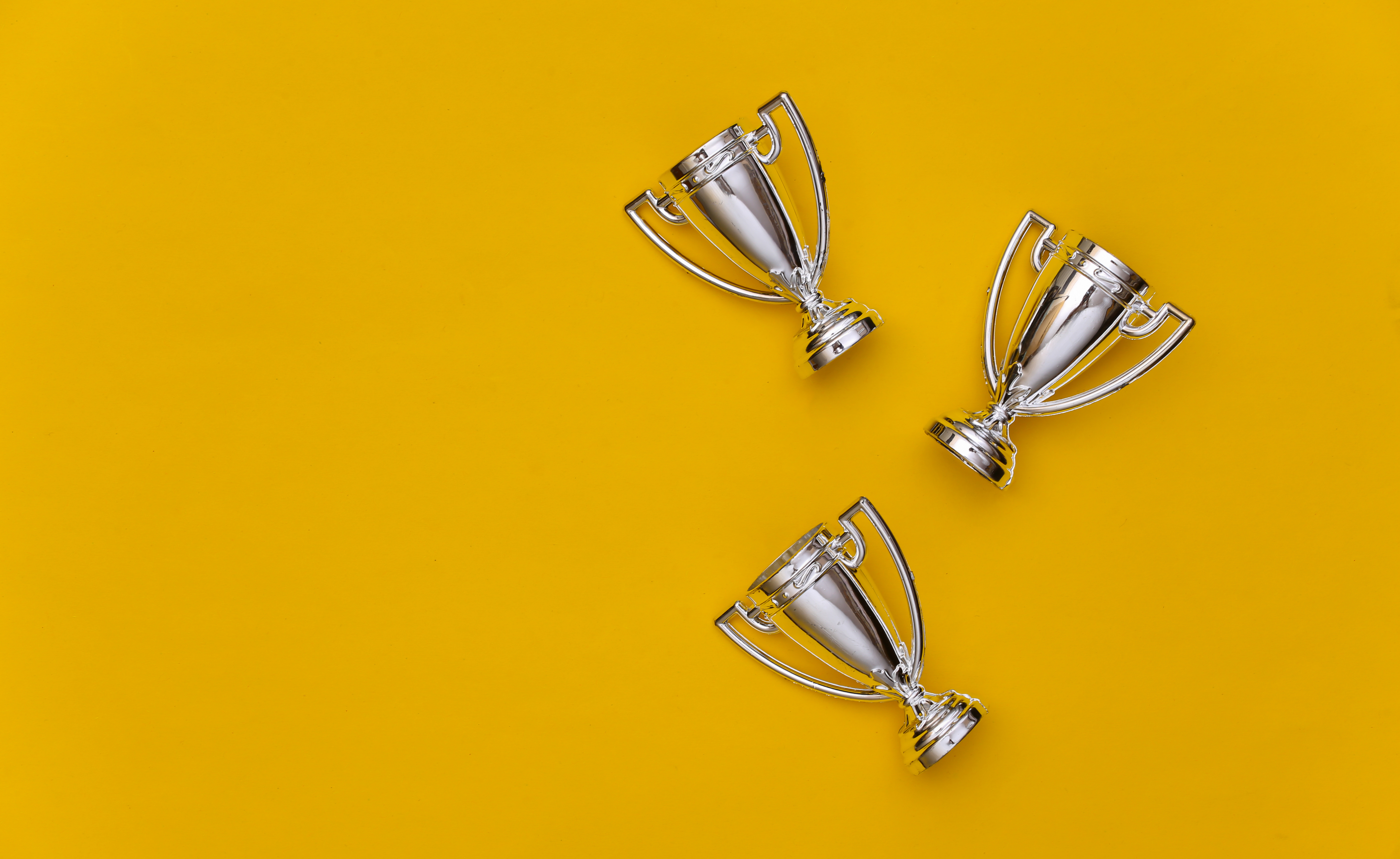 MCLEAN, VA., April 20, 2022 – Iridium Communications Inc. (Nasdaq: IRDM) is pleased to announce that it was the winner of three awards in March 2022, highlighting the company's commitment to innovation and sustainability. The awards were presented at the Mobile Satellite Users Association (MSUA) Satellite Mobile Innovation Awards lunch, held at SATELLITE 2022, and at the 34th annual Thomas Jefferson Awards ceremony hosted by the Virginia Museum of Natural History (VMNH).
The MSUA presented Iridium with two awards, including the Top Connected Mobile Platform Innovation Award for Iridium Certus® 100. Launched in late 2021, Iridium Certus 100 demonstrated immediate cross-industry impact, providing a variety of real-time, small-form-factor satcom solutions for highly mobile and low-profile needs. Iridium was also awarded the Top Mobile Marketing Campaign Award for its Get Lost! campaign, designed to inspire staying safe and connected during outdoor adventures through tongue-in-cheek, play-on-words advertisements.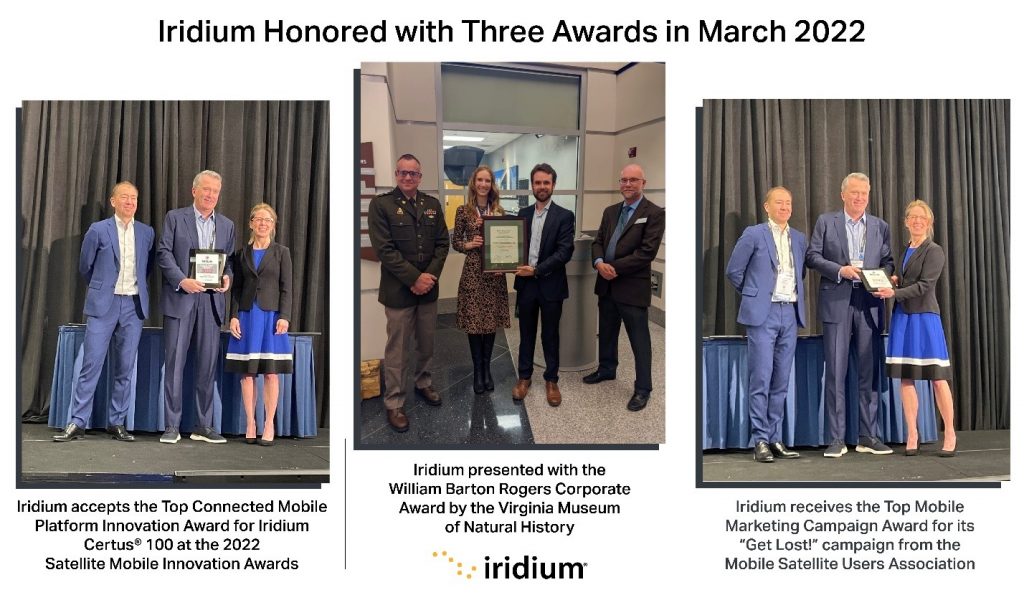 In recognition of Iridium's significant contributions to further enhance the Virginia Museum of Natural History's natural sciences initiatives, the company was awarded the William Barton Rogers Corporate Award. Iridium partnered with the VMNH and its Cultural Heritage Monitoring Lab (CHML) to support the U.S. Army's reactivated Monuments Officers initiative. The company provided Iridium® Push-To-Talk (PTT) handsets and other devices, enabling Civil Affairs Officers, local archaeologists, and the Honduran military to share real-time information and status updates with CHML while investigating remote Mayan cultural heritage sites impacted by 2020 Hurricanes Iota and Eta.
"We're incredibly proud to receive this trio of awards from such prestigious organizations," says, Bryan Hartin, executive vice president, Iridium. "The diversity of these awards is a perfect representation of how Iridium is excelling in a wide range of areas, making a truly global, positive impact through innovation, supporting worthy initiatives and having a bit of fun."
About Iridium Communications Inc.
Iridium® is the only mobile voice and data satellite communications network that spans the entire globe. Iridium enables connections between people, organizations and assets to and from anywhere, in real time. Together with its ecosystem of partner companies, Iridium delivers an innovative and rich portfolio of reliable solutions for markets that require truly global communications. In 2019, the company completed a generational upgrade of its satellite network and launched its new specialty broadband service, Iridium Certus®. Iridium Communications Inc. is headquartered in McLean, Va., U.S.A., and its common stock trades on the Nasdaq Global Select Market under the ticker symbol IRDM. For more information about Iridium products, services and partner solutions, visit www.iridium.com.
Press Contact:
Jordan Hassin
Iridium Communications Inc.
Jordan.Hassin@iridium.com
+1 (703) 287-7421
Investor Contact:
Kenneth Levy
Iridium Communications Inc.
Ken.Levy@Iridium.com
+1 (703) 287-7570
Twitter: @Iridiumcomm