« Back
How to Avoid the "Failure to Send Message" Text Alert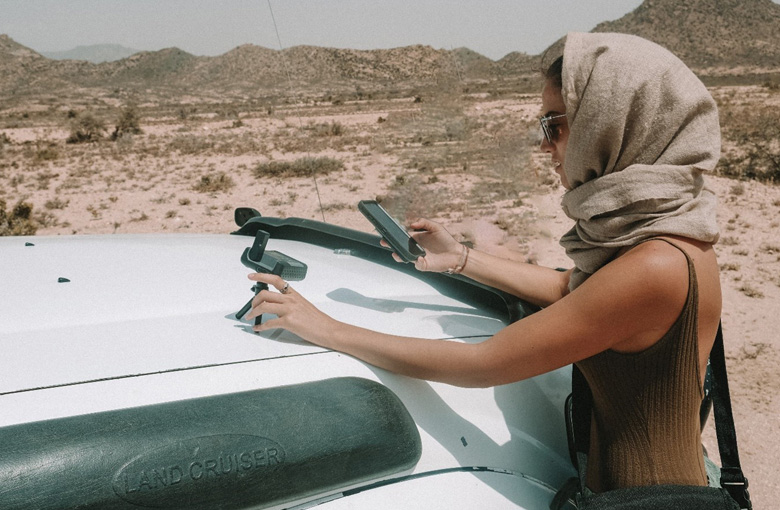 Communicating while on-the-go, especially texting, is woven into the fabric of our society. For many people it's their preferred method of communication, so when life takes them to places where cellular coverage is unreliable or even unavailable, frustration and sometimes panic ensues. But why and how, in 2021, are there still places without coverage? And more importantly, how do you send a text when outside of cellular range?
It may come as a surprise, but many popular locations across the country lack cell coverage. For instance, imagine you're on a scenic hike in one of the United States' many national parks and stop to take a picture. You're proud of your amateur photographer skills and want to send it to your friends and family, but when you hit the send button you realize you're outside of cell coverage (UGH!). This frustrating communications gap exists because ground infrastructure, like cell towers, have inherent limitations – they can only provide coverage as far as their signal can reach and can't be built everywhere, due to laws, safety concerns and cost restrictions. In the case of America's national parks, environmental preservation is the main reason there are no cell towers, thus making phone calls and sending texts impossible. So, you may be wondering, is there a solution?
If you are venturing to remote locations, satellite technology, such as satellite phones or personal communications devices, are your answer to stay connected. Think of Iridium's satellites as your dedicated cell towers in the sky. In orbit around the earth, they do not have the same limitations as ground infrastructure, making it possible to deliver ubiquitous and reliable coverage across the entire planet. For mobile, on-the-go communications like placing phone calls and sending text messages, the Iridium® network is unmatched. Located in Low Earth Orbit (LEO) and comprised of 66 crosslinked satellites, it is the only network capable of delivering reliable, truly global connectivity. As long as you have a view of the sky, your Iridium Connected® device can help you speak, text, email or even send pictures from virtually anywhere.
If all you really need or want is the ability to send text messages, Iridium Connected personal communication devices that connect to your smartphone with satellite technology are your answer. For instance, products and companies including the Garmin InReach, ZOLEO, GSAT Micro, Somewear, RockSTAR, Solara Flare, HoneywellGMPT-401, Bivystick, and NAL Shout offer a variety of affordable satellite options, each with a suite of features that can transform your smartphone into a personal satellite device. In addition to adding satellite connectivity to your cellular device, many offer an emergency response component in the form of an SOS button so you can easily call for help when the unpredictable happens.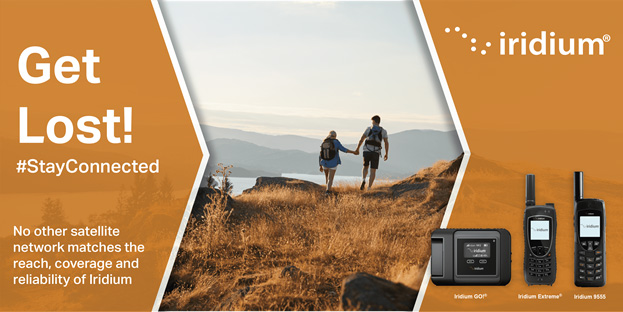 Another option, the Iridium GO!®, brings the flexibility to text when you want to, but also make phone calls when needed.  Plus, you can simultaneously link up to five smart devices and remain connected up to 100 feet from the device. For our fellow campers out there, gone are the days of being trapped inside your tent during a rainstorm, unable to communicate with the outside world. With the Iridium GO!, you can keep it outside while you're covered inside and still text, call and send pictures from anywhere in the world.
For the chattier adventurers out there, Iridium's satellite phones offer a ruggedized, lightweight, easy-to-use experience. Equipped with market-leading features like GPS-enabled location awareness, global voice calling and text messaging solutions for your smartphone, e-mail messaging capabilities and Google Mapping services, the Iridium Extreme® is the ultimate gadget. It is also equipped with an SOS button to quickly contact emergency responders, providing accurate location data to support rescue efforts.
So, the next time you are preparing for an adventure, whether it's a camping trip, a long cross-country drive or a sailing voyage, make sure to include an Iridium Connected satellite device on your packing list. For more information about Iridium's products and solutions, please visit www.iridium.com
Related Products & Services