« Back
Providing Connectivity During Disasters with Satellite Communications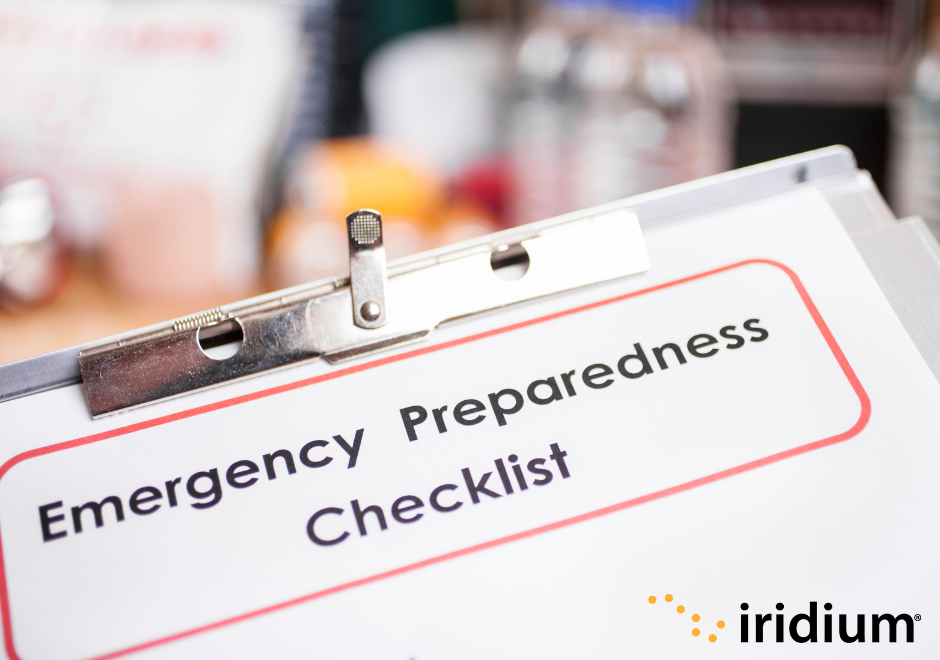 Hurricane season is upon us again, coupled with a rapidly-increasing scale and frequency of other extreme weather events. These disasters are raising questions on preparation and response best practices for individuals and communities, especially when land-based communications networks are impacted.
Hurricanes in recent years have devastated coastal regions of the United States and shut down land-based communications networks for days, and sometimes weeks, after cell towers were destroyed. In 2022, Hurricane Ian knocked out nearly 50% of cell sites in Florida's most affected counties. This year, extreme heat and wildfires have been an additional cause for concern. The catastrophic wildfires in Maui rapidly downed cell service, preventing some people from reaching emergency services or communicating with loved ones.
Josh Miner, Iridium's Vice President of Land Mobile, recently sat down with Virginia News Network (VNN) and Florida News Network (FNN) to discuss how widespread outages caused by devastating events like these have underscored the need for dependable satellite communication technology, ensuring reliable connectivity in times of need. For individuals and businesses alike, being prepared for natural disasters is key. When internet and cell networks go down, satellite communication (SATCOM) infrastructure can save lives.
The Issue With Cellular Network Reliance
Cellular and land-based networks are constantly evolving to provide stronger connectivity, but as we've seen, these networks are not impervious to outages during natural disasters and extreme weather events. Cell towers are dependent on local telecommunication infrastructure, meaning connectivity can be vulnerable to damaging events like flooding, fire, and high winds carrying debris.
Vulnerabilities to local network foundations can lead to unreliable cellular connectivity, stalling relief and location efforts, preventing continuation of critical business operations, and keeping victims of disaster events from communicating with friends and family. Josh explains how preparation for these types of outages is paramount. We keep backup plans handy for many situations – spare tires for flats, extra batteries for flashlights – why not a backup for communications?
Enter: SATCOM
Satellite communications offer a non-localized solution to problems linked to cellular networks during natural disasters. Iridium offers exceptionally reliable voice and data communications that provide connectivity in adverse weather conditions, independent of local communication infrastructure, by routing calls to gateways out of the disaster area so users can stay connected.
Iridium is the only fully global satellite network that ensures connectivity across the entire planet, even the most remote, off-the-grid locations. Located in Low Earth Orbit (LEO) with an L-band frequency, Iridium can provide a weather-resistant connection that stands up to unfavorable conditions. This is particularly useful when coordinating rescue efforts and keeping businesses operating in times of disaster.
Josh explains that, alongside our strong partner ecosystem, Iridium is able to leverage its unique network capabilities to offer a wide array of connectivity options for any need and situation: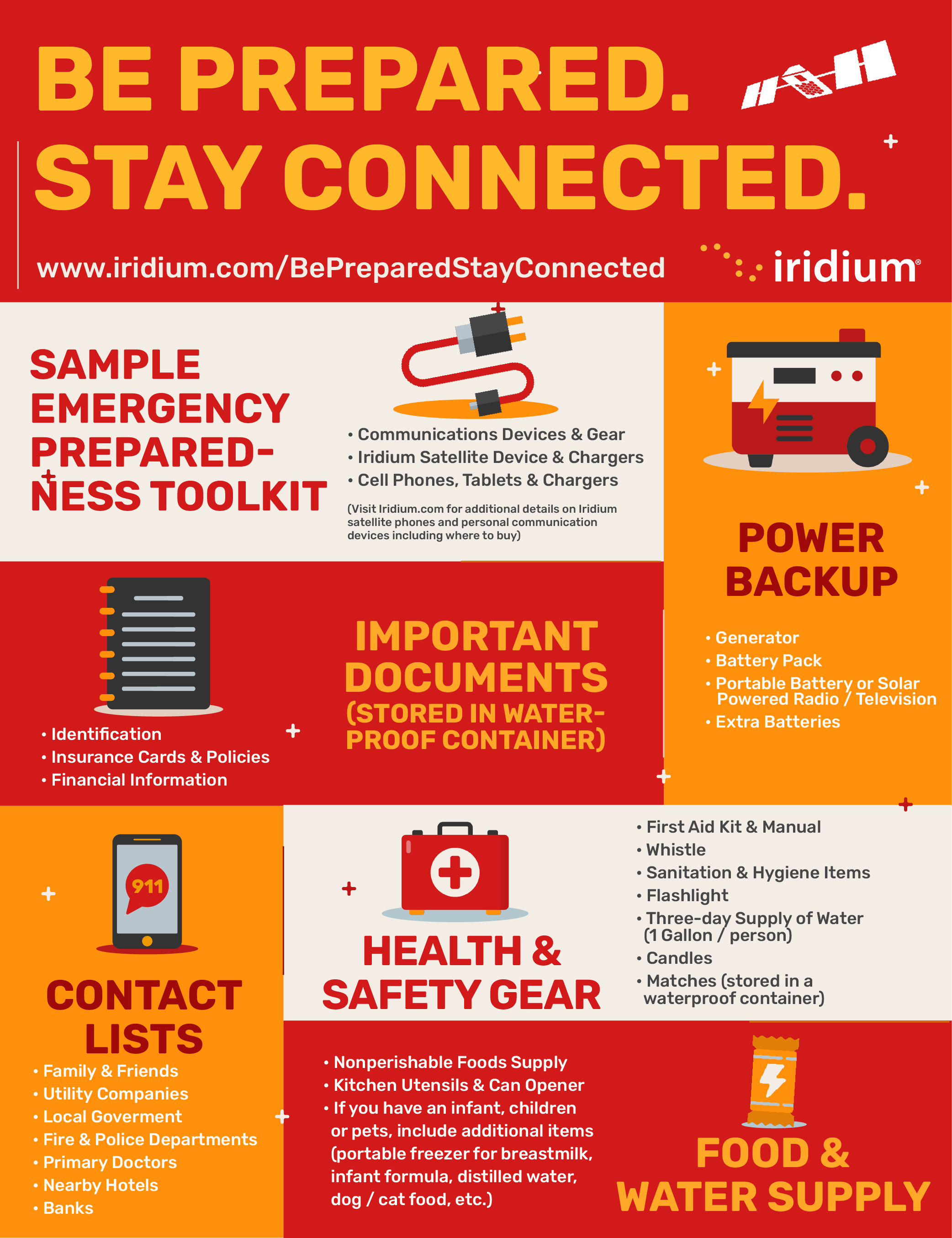 Iridium is Here to Help
No matter the disaster or situation – from prep and planning, to rescue and relief, to repair and restoration – Iridium has your back in times of extreme weather and natural disaster. So, add SATCOM to your emergency preparedness checklist today and gear yourself with dependable connectivity and safety in the face of the next widespread outages.