« Back
Iridium's Angle on Agribusiness? Pro-Tractor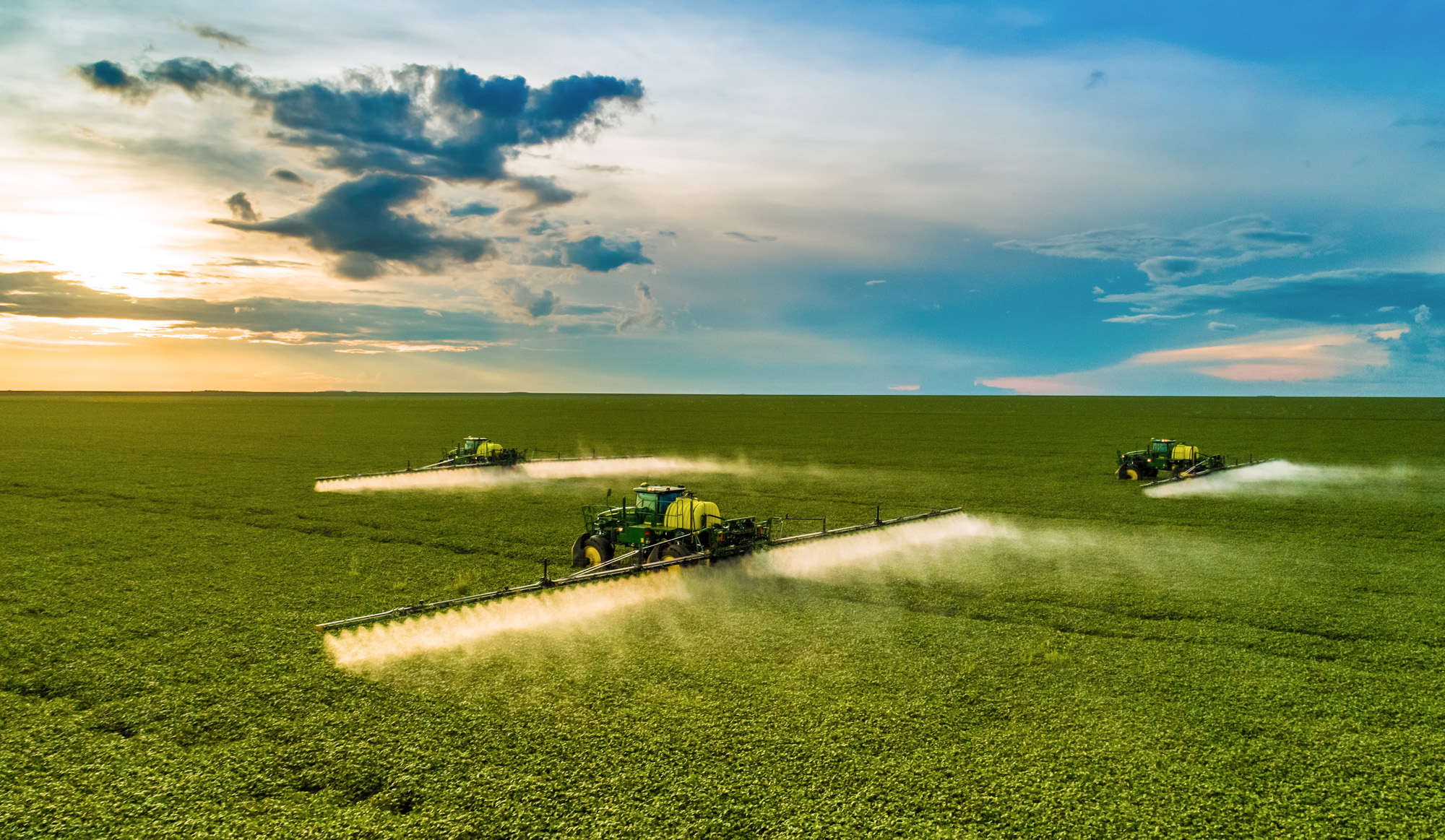 What is agribusiness and how does Iridium® play a vital role in the market's ability to stay connected beyond cellular coverage?
Agribusinesses, companies focused on farming, livestock, and other agricultural production, have evolved over the years by adopting increasingly sophisticated technology and automation. This evolution has helped organizations meet the growing demands of a hungry planet. As a sector that handles the entire start-to-finish process of outputting crops and livestock, agribusinesses are being challenged to increase production, decrease costs, and expand capabilities. With so many consumers and organizations depending on the market, agribusinesses have become more reliant on emerging technologies.
Among these technologies is satellite communication (satcom), which plays a major role in helping agribusinesses keep pace with demand. Due to the nature of the sector, a vast amount of farmland extends beyond cellular coverage. This makes it difficult for agribusinesses to communicate and keep their equipment connected. Day-to-day responsibilities such as herd graze tracking, field plowing, crop irrigating, and equipment maintenance can often be done more efficiently with satellite communications. Regardless of whether work is being done on or off-the-grid, organizations need to continue monitoring and communicating critical information about their business.
With Iridium's crosslinked Low-Earth Orbit (LEO) satellites, which provide truly global connectivity, agribusiness assets can remain connected regardless of terrain or weather conditions. They also don't suffer from constant line-of-sight blockages like geostationary orbit satellite networks do, where the parking of equipment or a herd grazing on the wrong side of a mountain can result in a loss of connectivity.
A dependable satellite network that works anywhere can help agribusinesses simplify a variety of tasks. Applications like soil moisture sensing, aquaculture farming, machine diagnostic reporting for preventive maintenance, and autonomous system farming for 24/7 crop care are all possible with Iridium. In addition, the Iridium network supports dual-mode services, allowing for devices to automatically switch between cellular and satellite connection when going in and out of cellular range. This flexibility creates a more affordable solution and gives agribusinesses more confidence knowing their devices can stay connected anywhere.
Agribusinesses can choose from a variety of Iridium Connected® devices that allow them to monitor, track, and manage remote assets such as soil, crops, livestock, irrigation systems, machinery and more. Reputable brands such as AGCO, AgSense, and Urbit are utilizing Iridium's global advantages to enable their agribusiness-related solutions in both close-to-home and remote locations. Here are a few examples of the Iridium Connected solutions available today:
Asset management and machine monitoring are crucial to keeping agribusinesses operating smoothly. A wide range of AGCO's tractor options are currently Iridium Connected with a dual-mode telematics service that provides diagnostic reporting. This allows users to understand the current state of heavy-duty equipment wherever they're deployed.
Understanding how weather is affecting your crops in the field can be a game-changer before harvesting. Iridium currently enables AgSense's Aqua Trac Lite with reliable satellite connectivity, providing farms with remotely located crops the ability to track critical information, such as soil moisture, temperature, and salinity.
With so much requiring 24/7 monitoring and management, a successful agribusiness needs to keep a variety of device types connected at all times. While Urbit's LoRa WAN Outdoor Gateway + Edge Computing provides satellite connectivity to remotely located devices, it also utilizes dual-mode capabilities so that devices can automatically switch to cellular coverage when in range, keeping it cost-effective for agribusinesses.
Related Products & Services