« Back
First-Time Adventurer: Camping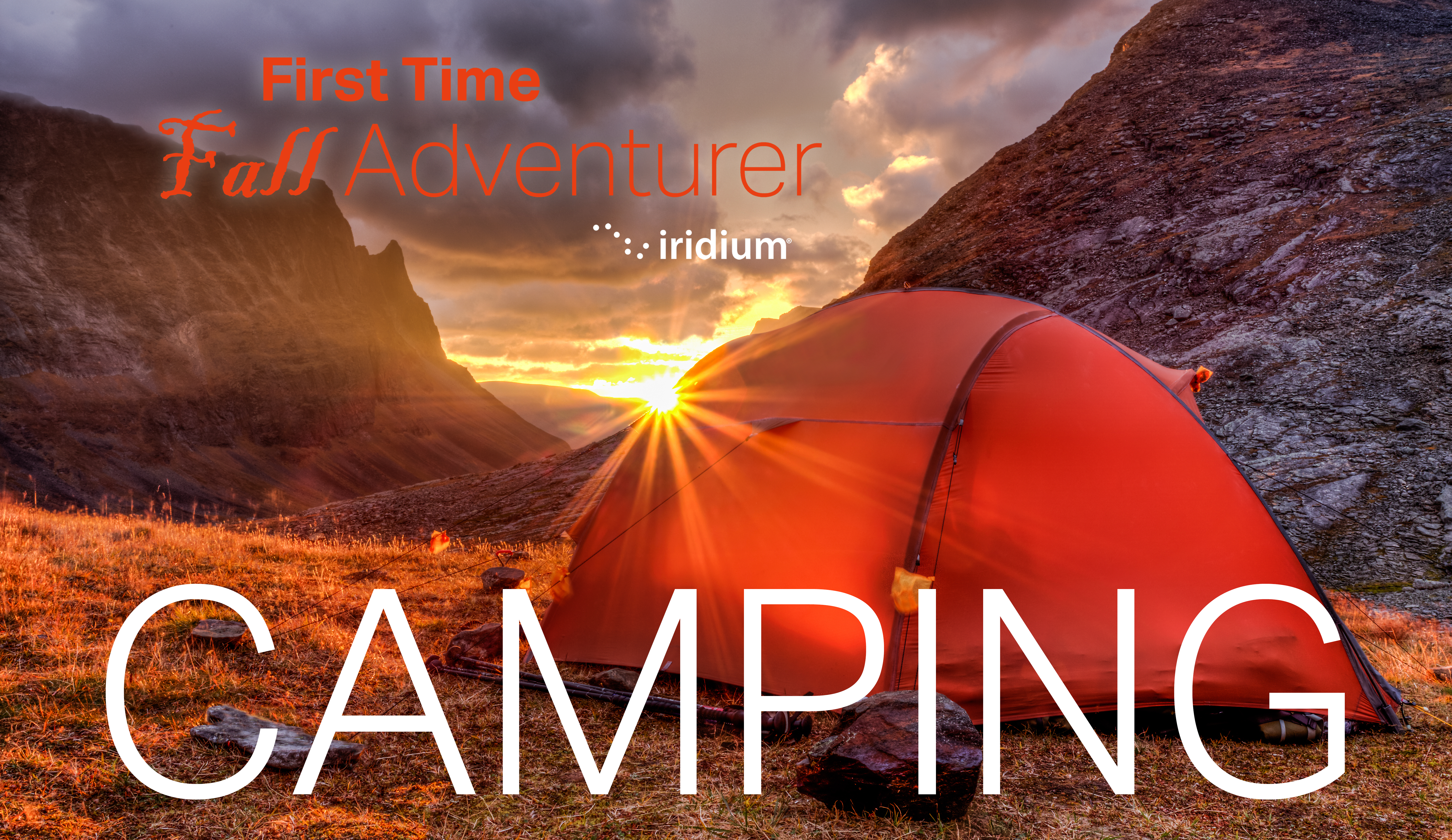 Join us this Fall in getting out and trying new adventures! Not sure where to start? We've got some tips for you.
What better time to go camping than when the leaves are changing, and Fall is in the air? There's something about the weather this time of year that makes camping so much more appealing – and the perfect time to try your very first camping trip! Before you head out on your adventure, we've got some tips for you to help make your trip go smoothly.
Choose the Right Location for You.
Picking a location for your adventure is one of the most important steps when it comes to camping, as it determines what activities you can do and what extra items you may need to pack. If you choose a location near the water, you'll want to pack a swim suit in case you go swimming. If you choose a location at a higher altitude, you'll want to pack extra layers because the temperature may drop at night.
There are many campsites that offer cabin and camping reservations year-round. These can be a good idea for new campers as they provide numerous amenities such as bathrooms, shops, rentals, hiking trails, and firepits.
If you are feeling a little bit more adventurous, hike deep into the woods and make your own campsite. National Parks are an ideal location because they provide hiking trails, as well as great camping spots too. Many of these National Parks also have rivers and waterfalls near the trails with a beautiful view which makes the trip so much more worth it. You can search all the public lands available across the U.S. at www.recreation.gov.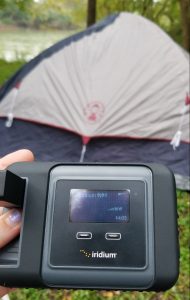 Pack the Necessities.
Camping is a lot easier when you come prepared, so make sure to pack the necessities. You'll need the following items:
Tent (with stakes and a hammer for set-up)
Sleeping Bag
Blanket(s)
Floor Mat
Iridium GO!® or Other Satellite-Enabled Device
Lantern / Flashlight
Matches or Lighter
Pocket Knife
Clothing / Sneakers / Flip Flops
Food / Water / Utensils (+ Pots/Pans)
Any Prescription Medication
Sunscreen
Bug Spray
Trash Bag
First Aid Kit
Pitch your Tent.
Once you find the perfect spot to set up of camp, it's time to pitch your tent. It's easier to pitch a tent in the daylight, so make sure you give yourself plenty of time to prepare the site before night falls. Pitching a tent is simple if you follow the instructions. Make sure the poles are placed in the proper areas before raising the tent up and pinning it to the ground.
Once your tent is up, prepare the inside of the tent with the floor mat, sleeping bags, and blankets – the more cushions and padding, the better.
Light a Fire and Start Cooking!
You'd be surprised at how soon night falls when you're in the middle of the woods, so lighting a fire is crucial. The fire will not only provide light, but will scare off animals and will make for great evening activities such as roasting smore's and cooking hotdogs.
Food always seems to taste better when it's cooked over a firepit, so make sure to pack some easy, tasty bites to cook up:
Hot Dogs
Hot Dog Buns
Ketchup
Graham Crackers
Marshmallows
Hershey Chocolate Bars
Note: You'll want to check the campsite's rules or call ahead to make sure you can make a campfire (or if you need a permit)!
Stay Safe!
Safety while camping is extremely important! First and foremost, let someone know where you're going and how long you'll be gone – even if you're traveling with a group! Once you head out, this will be a great comfort knowing someone expects you back.
You'll also need to make sure to bring First Aid supplies with you. The basics, like bandages, gauze, aloe vera, pain relievers, and blister relief, can be purchased in basic kits at a drug store. You can also build your own First Aid kit using this guide.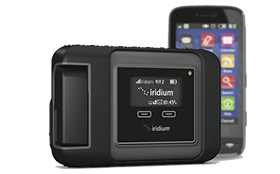 Last, don't forget about staying in touch. While the allure of disconnecting is a huge draw to campers, it is still important to have connectivity for communications (especially if you'll be gone overnight). With the Iridium GO!, you'll be able to communicate using voice and text messages in the most remote locations across the global Iridium satellite network. You could also consider other one- or two-way satellite communication devices that transmit your location and can signal for help in an emergency.
Don't Forget Company!
Camping is always more fun when you've got good company. So, grab your friends, pack up your gear, and adventure off into the woods. It'll be a good time to get away from reality and enjoy each other's company.