Award-Winning Service with the Fastest L-band Speeds Available
Capabilities
Simultaneous operations at the highest L-band speeds available.
Service Classes
Iridium Certus® addresses customer needs at a range of data speeds.
Markets Served
Broadband and midband solutions for maritime, land mobile, and aviation.
Core Technology
Embedded technology available for Iridium manufacturing partners.
Offering the highest L-band data throughput available.
Iridium Certus® redefines the capabilities of mobile satellite communications across maritime, IoT, aviation, land mobile, and government applications. Iridium Certus® is ideal for supporting critical connectivity needs regardless of location, terrain, and weather events – all in a single platform.
Solutions ranging in size, weight, and power to meet your needs.
Iridium Certus® services are provided through Iridium Connected® equipment to support broadband and midband voice and data capabilities for ships, vehicles, aircraft, and IoT devices. One terminal can deliver a range of services from multiple high-quality voice lines to the highest throughput L-band data speeds available, allowing simultaneous operations for business efficiency.
Bringing you high quality services anywhere in the world at a range of speeds.
Background IP Data
Streaming IP Data
High Quality Voice
Messaging
Prepaid Voice & Data
Safety Services
Secondary Data Flows
Global Maritime Distress Safety System (GMDSS)*
Aeronautical Mobile Satellite Route Service (AMSRS)
*IMO recognition received in 2018, with Iridium GMDSS narrowband services expected in 2020, followed by Iridium Certus® GMDSS in 2021.
A flexible platform designed for you.
With speed capabilities ranging from 22 Kbps to 704 Kbps*, Iridium Certus®offers the highest speed L-band connectivity and only truly global mobile satellite service on the market. With speeds up to 704 Kbps, Iridium Certus® was designed as a flexible platform and will continue to evolve, providing both higher and lower data speeds to address customer needs.
Iridium Certus® Midband
22 Kbps – 88 Kbps
Smaller, Low-gain Antennas
Transceivers Optimized for Size, Cost, and Power
Iridium Certus® Broadband
128 Kbps – 704 Kbps*
Solid-State Antenna Options
Transceivers Optimized for Speed
**The Iridium network is capable of supporting speeds up to 1408 Kbps. Future development of Iridium Certus® 1400 service is dependent on market demand.

Connecting enterprises, governments, people, and things.
Iridium Certus® equipment supports broadband and midband voice and data capabilities for ships, vehicles, aircraft, and IoT devices.
For years, the maritime industry has been forced into long-term contracts and expensive service plans due to limited options for satellite connectivity. With Iridium Certus®, mariners can realize the truly global advantages of the Iridium network for business operations, safety services, connected ship/IoT applications, and crew welfare. For the first time within the mobile satellite communications market, superior connectivity is available to the maritime community anywhere on the planet.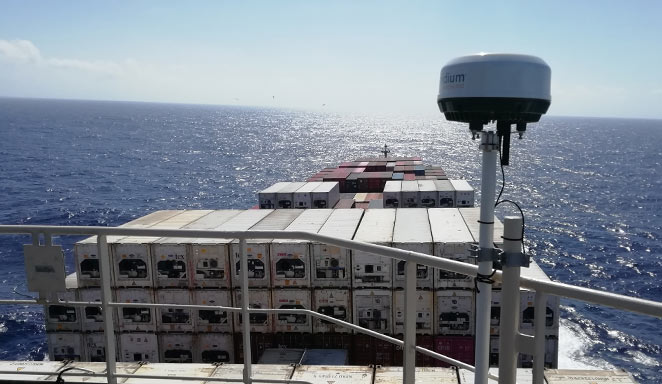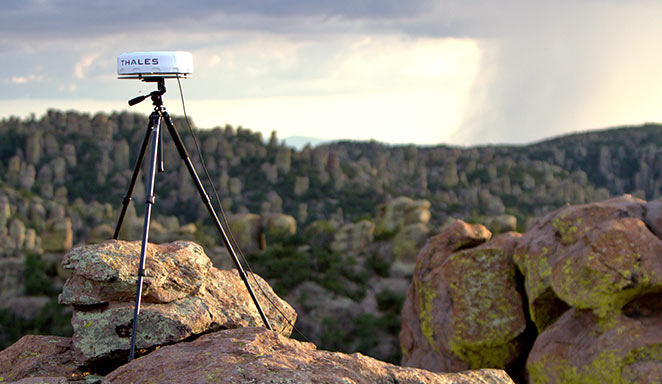 Iridium Certus® extends the reach of terrestrial and cellular infrastructure like never before with truly mobile communications capabilities ideal for critical connectivity needs anywhere on the planet. With a range of data speeds available, and even more on the way, Iridium Certus® provides a reliable connection for voice and data services, including telephony, satellite internet, Land Mobile Radio (LMR), and location-based applications. With Iridium Certus®, customers can control costs by eliminating the need to deploy expensive, ground-based infrastructure or large, directional terminals that rely on geostationary satellites.
Iridium Certus® for aviation will deliver high-performance services from the cockpit to the cabin. Through small-form-factor, low-profile antennas, Iridium Certus® will be ideal for aircraft operators looking to keep crew and passengers connected – supporting email, internet, voice and data communications, everywhere on the planet.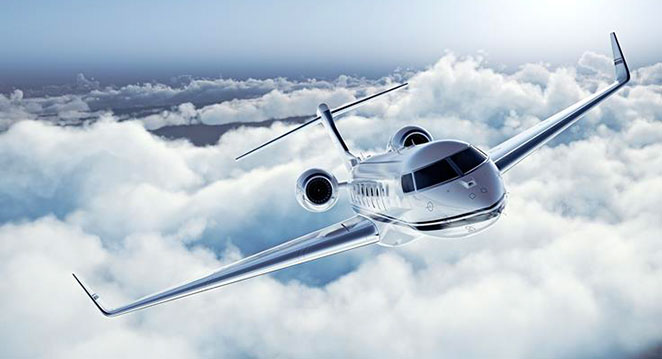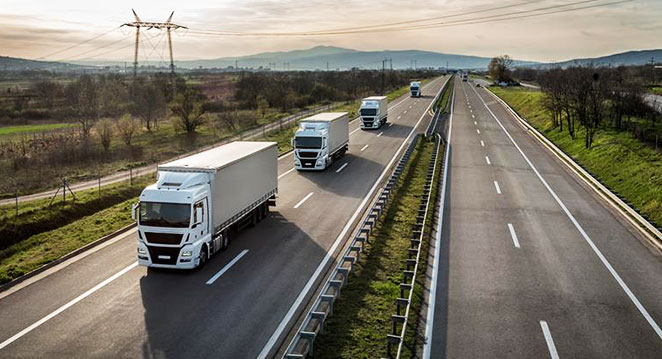 Global businesses need access to global data. Iridium powers new innovation and opportunity in IoT through a unique combination of global network connectivity, industry-leading core technology, and an ecosystem of value-added partners. With new Iridium Certus® for IoT solutions expected soon, Iridium Certus® will provide reliable, high-speed data communications to maximize efficiencies and enable accessibility anywhere on the planet.
The Iridium network provides unmatched secure communications anywhere on the planet, including the polar regions. Iridium Certus® enables voice and data services, including remote communications, personnel tracking, and over-the-horizon, beyond line-of-sight, and on-the-move communications at a range of speeds at your command. U.S. government and military customers can rely on the secure, low-latency connectivity of Iridium Certus® through the dedicated U.S. Government Gateway and secure infrastructure.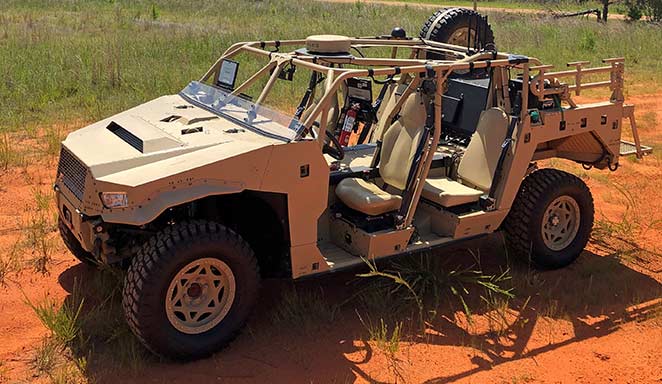 Industry-leading companies are bringing Iridium Certus® solutions to you.
The Iridium partner ecosystem enables leading global technology companies to leverage Iridium's unique network to manufacture, develop, market, and support innovative applications for a variety of different markets and industries. Iridium continues to work with market leaders to bring the award-winning Iridium Certus® platform to customers. Iridium Certus® service providers work across industries, including Maritime, Land Mobile, Aviation, IoT, and the U.S. Government.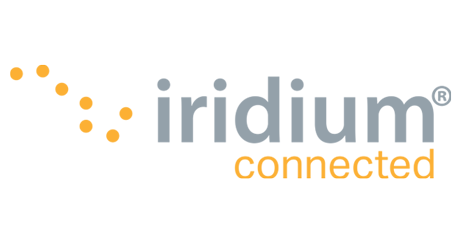 Develop creative solutions.
All Iridium Certus® equipment is manufactured by select Iridium value-added manufacturing partners. Their Iridium Connected® terminals use core technology to provide global voice and data services at the various Iridium Certus® service speeds.
Want more information?
To learn more about how Iridium Certus® solutions fit your organization's needs, fill out the form below:
Brochure
Last Updated
Size

May 06, 2020
5.27 MB

| | |
| --- | --- |
| Size: | 5.27 MB |
| File Name: | BR_Thales+MissionLINK_Brochure_Iridium+Certus+Remote+Operations+in+Alaska_050620.pdf |
| File Type: | PDF |
| Description: | Thales MissionLINK® Brochure - Iridium Certus® Remote Operations in Alaska |
| Products: | MissionLINK by Thales |
| Services: | Iridium Certus® |
| Verticals: | Iridium Certus |

Case Study

Feb 24, 2020
19.37 MB

| | |
| --- | --- |
| Size: | 19.37 MB |
| File Name: | CS_Iridium+Certus_Aids+Collection+of+Vital+Biological+Data_ICE+Telecom_Thales+ML_022120.pdf |
| Vendor: | IEC Telecom |
| File Type: | PDF |
| Description: | Iridium Certus® powers the Thales MissionLINK™ terminal for unparalleled 24/7 connectivity in the remote Norwegian landscape. IEC Telecom and The IK Foundation chose Iridium® for its global, reliable, and robust communications capabilities to support the gathering of critical, raw scientific data at a far-away, unmanned Field Station in Svalbard. |
| Products: | MissionLINK by Thales |
| Services: | Iridium Certus® |
| Verticals: | Iridium Certus |
| Applications: | Scientific Research |

Oct 12, 2020
1.34 MB

| | |
| --- | --- |
| Size: | 1.34 MB |
| File Name: | CS_Iridium+Certus+Enables+Remote+Monitoring+of+Subsea+Systems_091520.pdf |
| Vendor: | Iridium |
| File Type: | PDF |
| Description: | Case Study - Iridium Certus Enables Remote Monitoring of Sub-Sea Systems |
| Products: | Iridium Certus 9810, VesseLINK by Thales |
| Services: | Iridium Certus® |
| Verticals: | IoT, Maritime |
| Applications: | Asset Management, Energy and Utilities |

Certification - Regulatory

Aug 20, 2020

File Name:
CRT_Iridium+BCX+9810A+_REACH+AUG2020+Declaration_062520
Vendor:
Iridium
Description:

REACH Declaration for the Iridium BCX 9810A L Band Transceiver

PN: APBCX

Dated: August 20, 2020

Products:
Iridium Certus 9810
Services:
Iridium Certus®

Comparison Chart

Dec 10, 2020
515.35 KB

Size:
515.35 KB
File Name:
CC_Iridium+Certus+-+Comparison+Chart+-+Aviation+Products+by+Speed+Class_121020.pdf
Vendor:
Iridium
File Type:
PDF
Description:

A Comparison Chart of Iridium Aviation Products & Services comparing different features based on Short Burst Data®, Narrrowband, Midband and Broadband speeds.

December 10, 2020

Products:
Iridium 9602, Iridium 9603, Iridium Certus 9770, Iridium Certus 9810, Iridium Core 9523
Services:
Iridium Certus®, Iridium Short Burst Data (SBD)
Verticals:
Aviation

Nov 06, 2020
384.41 KB

| | |
| --- | --- |
| Size: | 384.41 KB |
| File Name: | CC_Iridium+Certus_Comparison+Chart_Land+Mobile+Products+by+Speed+Class_103120.pdf |
| Vendor: | Iridium |
| File Type: | PDF |
| Description: | Iridium Certus Land Mobile Products Comparison Chart by Service Class |
| Products: | Icom IC-SAT 100, Iridium Certus 9770, Iridium Certus 9810, Iridium Core 9523, Iridium Extreme®, Iridium GO!®, MissionLINK by Thales |
| Services: | Iridium Certus® |
| Verticals: | Iridium Certus, Land Mobile |

Nov 06, 2020
403.66 KB

| | |
| --- | --- |
| Size: | 403.66 KB |
| File Name: | CC_Iridium+Certus_Comparison+Chart_Maritime+Products+by+Speed+Class_103120.pdf |
| Vendor: | Iridium |
| File Type: | PDF |
| Description: | Iridium Certus Maritime Products Comparison Chart by Service Class |
| Products: | C700 by Intellian, Lars Thrane LT-3100S GMDSS System, SAILOR 4300 by Cobham, VesseLINK by Thales |
| Services: | Iridium Certus® |
| Verticals: | Iridium Certus, Maritime |

Jan 08, 2021
550.68 KB

Size:
550.68 KB
File Name:
CC_Iridium+Mobile+Satellite+Services_Comparison+Chart_010821.pdf
Vendor:
Iridium
File Type:
PDF
Description:

Chart comparing Iridium Narrowband Services to Iridium Certus Midband and Broadband Services
Dated: January 08, 2021

Services:
Circuit Switched Data (CSD), Iridium Certus®, Iridium Short Burst Data (SBD)
Verticals:
Iridium Certus, Land Mobile

Fact Sheet

Mar 02, 2020
978.04 KB

| | |
| --- | --- |
| Size: | 978.04 KB |
| File Name: | FS_Iridium+Certus+700_Fact+Sheet_030220.pdf |
| Vendor: | Iridium |
| File Type: | PDF |
| Description: | Fact Sheet detailing our Iridium Certus 700 Service class offerings |
| Products: | Iridium Certus 9810, MissionLINK by Thales, SAILOR 4300 by Cobham, VesseLINK by Thales |
| Services: | Iridium Certus® |
| Verticals: | Corporate |

Presentation

Nov 01, 2020
3.88 MB

Size:
3.88 MB
File Name:
PRE_Iridium+Certus+Overview_Presentation_NOV20.pdf
Vendor:
Iridium
File Type:
PDF
Description:

Iridium Certus Overview Presentation
Updated November 01, 2020

Services:
Iridium Certus®
Verticals:
Corporate, Iridium Certus

Press Release

Jul 30, 2019
197.85 KB

Size:
197.85 KB
File Name:
PR_IMOCA+Appoints+Iridium+its+Official+Communications+Partner_073019.pdf
Vendor:
Iridium
File Type:
PDF
Description:

Title: IMOCA Appoints Iridium its Official Communications Partner
Distribution Date: Tuesday, July 30, 2019
Distribution Time: 07:31 AM EST

Press release announcing Iridium as the official communications partner of the International Monohull Open Class Association, or IMOCA, and their IMOCA Globe Series World (Racing) Championship. IMOCA is the association representing 60 foot monohull class yachts, and is recognized as such by the International Sailing Federation. The IMOCA Globe Series World Championship is a series of races that take place around the world, including the Vendée Globe race, which is a single-crewed, non-stop round the world race starting in November of 2020.

Thales joins Iridium as an official communications partner with each yacht equipping a VesseLINK terminal and operating using Iridium Certus as their primary means of satellite communication. More than 30 skippers worldwide will be relying on Iridium-based technology as they pilot through extreme open-sea environments.

Products:
VesseLINK by Thales
Services:
Iridium Certus®
Verticals:
Corporate, Iridium Certus, Maritime

Oct 21, 2019
217.44 KB

Size:
217.44 KB
File Name:
PR_Iridium+Adds+Industry+Powershouse+Intellian+to+Iridium+Certus+Maritime+Portfolio_102119.pdf
Vendor:
Iridium
File Type:
PDF
Description:

Title: Iridium Adds Intellian to Iridium Certus® Maritime Portfolio
Distribution Date: Monday, October 21, 2019
Distribution Time: 08:01 AM EST

Press release announcing Intellian as the newest Iridium Certus Maritime VAM.

Products:
C700 by Intellian
Services:
Iridium Certus®
Verticals:
Corporate, Iridium Certus

Aug 21, 2019
228.1 KB

Size:
228.1 KB
File Name:
PR_Iridium+Certus+Transceiver+Live+Testing_082119.pdf
Vendor:
Iridium
File Type:
PDF
Description:

Title: New Iridium Certus Transceiver for Faster Satellite IoT, Data and High Quality Voice Applications Now in Live Testing
Distribution Date: August 21, 2019

Press Release dated August 21, 2019 announcing the ten (10) Iridium Certus 9770 Transceiver Beta partners and that the device is currently in testing.

Products:
Iridium Certus 9770
Services:
Iridium Certus®
Verticals:
Corporate, Iridium Certus

Sep 12, 2019
162.38 KB

Size:
162.38 KB
File Name:
PR_Lars+Thrane+Makes+its+Iridium+Certus+Debut+with+LT-4200_091220.pdf
Vendor:
Iridium
File Type:
PDF
Description:

Title: Lars Thrane Makes its Iridium Certus® Debut with the LT-4200 Maritime Satcom System
Distribution Date: Thursday, September 12, 2019
Distribution Time: 08:01 AM EST

Press release announcing Lars Thrane's Iridium Certus debut with the LT-4200 maritime Satcom System. The LT-4200 will be one of the first terminals to support the Iridium Certus 200 service class as Lars Thrane becomes the third announced Iridium Certus maritime terminal manufacturer, joining Cobham and Thales.

Services:
Iridium Certus®
Verticals:
Corporate, Iridium Certus

Use Cases & Infographics

Sep 15, 2020
334.18 KB

| | |
| --- | --- |
| Size: | 334.18 KB |
| File Name: | INF_Iridium+Certus_Infographic_Aviation+Services_090920.pdf |
| Vendor: | Iridium |
| File Type: | PDF |
| Description: | Infographic detailing the services Iridium offers to the Aviation market |
| Services: | Iridium Certus® |
| Verticals: | Aviation |

Sep 15, 2020
764.28 KB

| | |
| --- | --- |
| Size: | 764.28 KB |
| File Name: | INF_Iridium+Certus_Infographic_IoT+Services_090920.pdf |
| Vendor: | Iridium |
| File Type: | PDF |
| Description: | Infographic detailing the services Iridium offers to the IoT market |
| Services: | Iridium Certus® |
| Verticals: | IoT, Iridium Certus |

Sep 15, 2020
825.89 KB

| | |
| --- | --- |
| Size: | 825.89 KB |
| File Name: | INF_Iridium+Certus_Infographic_Land+Mobile_091020.pdf |
| Vendor: | Iridium |
| File Type: | PDF |
| Description: | Infographic detailing the services Iridium offers to the Land Mobile market |
| Services: | Iridium Certus® |
| Verticals: | Land Mobile |

Feb 17, 2021
168.95 KB

| | |
| --- | --- |
| Size: | 168.95 KB |
| File Name: | INF_Iridium+Certus_Infographic_Maritime+Services_021721.pdf |
| Vendor: | Iridium |
| File Type: | PDF |
| Description: | Infographic detailing the services Iridium offers to the Maritime market |
| Services: | Iridium Certus® |
| Verticals: | Iridium Certus, Maritime |

Feb 09, 2021
179.09 KB

| | |
| --- | --- |
| Size: | 179.09 KB |
| File Name: | INF_Iridium+Certus_Infographic_+Services+Classes_020921.pdf |
| Vendor: | Iridium |
| File Type: | PDF |
| Description: | Infographic describing all of the Iridium Certus Service Classes |
| Services: | Iridium Certus® |
| Verticals: | Iridium Certus |

Sep 15, 2020
1.29 MB

| | |
| --- | --- |
| Size: | 1.29 MB |
| File Name: | INF_Iridium+Certus_Infographic_Government+Services_091120.pdf |
| Vendor: | Iridium |
| File Type: | PDF |
| Description: | Infographic detailing the services Iridium offers to the US Government |
| Services: | Iridium Certus® |
| Verticals: | U.S. Government |

Jan 29, 2020
484.29 KB

| | |
| --- | --- |
| Size: | 484.29 KB |
| File Name: | UC_Iridium+Certus_Aviation+Use+Cases_Business_JAN20.pdf |
| Vendor: | Iridium |
| File Type: | PDF |
| Description: | Infographic showing Iridium Certus Use Cases for Business Aviation |
| Services: | Iridium Certus® |
| Verticals: | Aviation, Iridium Certus |

Jan 29, 2020
151.27 KB

| | |
| --- | --- |
| Size: | 151.27 KB |
| File Name: | UC_Iridium+Certus_Aviation+Use+Cases_Commercial_JAN20.pdf |
| Vendor: | Iridium |
| File Type: | PDF |
| Description: | Infographic showing Iridium Certus Use Cases for Commercial Aviation |
| Services: | Iridium Certus® |
| Verticals: | Aviation, Iridium Certus |

Jan 29, 2020
116.5 KB

| | |
| --- | --- |
| Size: | 116.5 KB |
| File Name: | UC_Iridium+Certus_Aviation+Use+Cases_General_JAN20.pdf |
| Vendor: | Iridium |
| File Type: | PDF |
| Description: | Infographic showing Iridium Certus Use Cases for General Aviation |
| Services: | Iridium Certus® |
| Verticals: | Aviation, Iridium Certus |

Jan 29, 2020
1.52 MB

| | |
| --- | --- |
| Size: | 1.52 MB |
| File Name: | UC_Iridium+Certus_Aviation+Use+Cases_Rotocraft_JAN20.pdf |
| Vendor: | Iridium |
| File Type: | PDF |
| Description: | Infographic showing Iridium Certus Aviation Use Cases for Rotocraft |
| Services: | Iridium Certus® |
| Verticals: | Aviation, Iridium Certus |

Jan 29, 2020
964.89 KB

| | |
| --- | --- |
| Size: | 964.89 KB |
| File Name: | UC_Iridium+Certus_Aviation+Use+Cases_UAV_JAN20.pdf |
| Vendor: | Iridium |
| File Type: | PDF |
| Description: | Infographic showing Iridium Certus Aviation Use Cases for UAVs |
| Services: | Iridium Certus® |
| Verticals: | Aviation, Iridium Certus |

Jan 10, 2020
208.38 KB

| | |
| --- | --- |
| Size: | 208.38 KB |
| File Name: | UC_Iridium+Certus_Land+Use+Cases_First+Responders_JAN20.pdf |
| Vendor: | Iridium |
| File Type: | PDF |
| Description: | Infographic showing Iridium Certus Land Use Cases for First Responders |
| Services: | Iridium Certus® |
| Verticals: | Iridium Certus, Land Mobile |

Jan 29, 2020
85.72 KB

| | |
| --- | --- |
| Size: | 85.72 KB |
| File Name: | UC_Iridium+Certus_Land+Use+Cases_Humanitarian+Aid_JAN20.pdf |
| Vendor: | Iridium |
| File Type: | PDF |
| Description: | Infographic showing Iridium Certus Land Use Cases for Humanitarian Aid |
| Services: | Iridium Certus® |
| Verticals: | Iridium Certus, Land Mobile |

Jul 22, 2019
280.27 KB

| | |
| --- | --- |
| Size: | 280.27 KB |
| File Name: | INF_Iridium+Certus_Land+Use+Cases_Military_072219.pdf |
| Vendor: | Iridium |
| File Type: | PDF |
| Description: | Infographic showing Iridium Certus Land Use Cases for the Military |
| Services: | Iridium Certus® |
| Verticals: | Iridium Certus, Land Mobile, U.S. Government |

Jan 07, 2020
527.53 KB

| | |
| --- | --- |
| Size: | 527.53 KB |
| File Name: | UC_Iridium+Certus_Land+Use+Cases_Oil+and+Gas_Artic_JAN20.pdf |
| Vendor: | Iridium |
| File Type: | PDF |
| Description: | Infographic showing Iridium Certus Land Use Cases for Oil $ Gas in Alaska |
| Services: | Iridium Certus® |
| Verticals: | Iridium Certus, Land Mobile |

Mar 24, 2020
332.39 KB

| | |
| --- | --- |
| Size: | 332.39 KB |
| File Name: | UC_Iridium+Certus_Land+Use+Case_Oil+and+Gas_Australia_032420.pdf |
| Vendor: | Iridium |
| File Type: | PDF |
| Description: | Infographic showing Iridium Certus Land Use Cases for Oil & Gas in a Australia |
| Services: | Iridium Certus® |
| Verticals: | Iridium Certus, Land Mobile |

Jan 22, 2020
598.4 KB

| | |
| --- | --- |
| Size: | 598.4 KB |
| File Name: | UC_Iridium+Certus_Land+Use+Cases_Oil+and+Gas_Rainforest_JAN20.pdf |
| Vendor: | Iridium |
| File Type: | PDF |
| Description: | Infographic showing Iridium Certus Land Use Cases for Oil & Gas in a Rainforest environment |
| Services: | Iridium Certus® |
| Verticals: | Iridium Certus, Land Mobile |

Jan 10, 2020
402.07 KB

| | |
| --- | --- |
| Size: | 402.07 KB |
| File Name: | UC_Iridium+Certus_Land+Use+Cases_Public+Safety_JAN20.pdf |
| Vendor: | Iridium |
| File Type: | PDF |
| Description: | Infographic showing Iridium Certus Land Use Cases for Public Safety |
| Services: | Iridium Certus® |
| Verticals: | Iridium Certus, Land Mobile |

Jan 29, 2020
1.57 MB

| | |
| --- | --- |
| Size: | 1.57 MB |
| File Name: | UC_Iridium+Certus_Land+Use+Cases_Railways_JAN20.pdf |
| Vendor: | Iridium |
| File Type: | PDF |
| Description: | Infographic showing Iridium Certus Land Use Cases for the Railways |
| Services: | Iridium Certus® |
| Verticals: | Iridium Certus, Land Mobile |

Jan 29, 2018
228.47 KB

| | |
| --- | --- |
| Size: | 228.47 KB |
| File Name: | UC_Iridium+Certus_Land+Use+Cases_Transportation_JAN20.pdf |
| Vendor: | Iridium |
| File Type: | PDF |
| Description: | Infographic showing Iridium Certus Land Uses Cases for Transportation |
| Services: | Iridium Certus® |
| Verticals: | Iridium Certus, Land Mobile |

Jan 29, 2020
225.86 KB

| | |
| --- | --- |
| Size: | 225.86 KB |
| File Name: | UC_Iridium+Certus_Land+Use+Cases_Utilities_JAN20.pdf |
| Vendor: | Iridium |
| File Type: | PDF |
| Description: | Infographic showing Iridium Certus Land Use Cases for Utilities |
| Services: | Iridium Certus® |
| Verticals: | Iridium Certus, Land Mobile |

May 24, 2018
261.49 KB

| | |
| --- | --- |
| Size: | 261.49 KB |
| File Name: | UC_Iridium+Certus_Maritime+Use+Cases_Deep+Sea+Fishing_JAN20.pdf |
| Vendor: | Iridium |
| File Type: | PDF |
| Description: | Infographic showing Iridium Certus Maritime Use Cases for Deep Sea Fishing |
| Services: | Iridium Certus® |
| Verticals: | Iridium Certus, Maritime |

Feb 18, 2021
2.11 MB

| | |
| --- | --- |
| Size: | 2.11 MB |
| File Name: | UC_Iridium+Certus_Maritime+Use+Case_Government+Ships_011521.pdf |
| File Type: | PDF |
| Description: | Iridium Certus Maritime Use Case for Government Ships |
| Services: | Iridium Certus® |
| Verticals: | Iridium Certus, Maritime, U.S. Government |
| Applications: | Government Sea |

May 03, 2018
275.4 KB

| | |
| --- | --- |
| Size: | 275.4 KB |
| File Name: | UC_Iridium+Certus_Maritime+Use+Cases_Merchant+Shipping_JAN20.pdf |
| Vendor: | Iridium |
| File Type: | PDF |
| Description: | Infographic showing Iridium Certus Maritime Use Cases for Merchant Shipping |
| Services: | Iridium Certus® |
| Verticals: | Iridium Certus, Maritime |

Jan 29, 2020
244.93 KB

| | |
| --- | --- |
| Size: | 244.93 KB |
| File Name: | UC_Iridium+Certus_Maritime+Use+Cases_Oil+Gas_JAN20.pdf |
| Vendor: | Iridium |
| File Type: | PDF |
| Description: | Infographic showing Iridium Certus Maritime Use Cases for Oil & Gas |
| Services: | Iridium Certus® |
| Verticals: | Iridium Certus, Maritime |

Feb 18, 2021
3.2 MB

| | |
| --- | --- |
| Size: | 3.2 MB |
| File Name: | UC_Iridium+Certus_Maritime+Use+Case_Polar+Cruise+Ships_121520.pdf |
| Vendor: | Iridium |
| File Type: | PDF |
| Description: | Iridium Certus Maritime Use Case for Polar Cruise Ships. |
| Services: | Iridium Certus® |
| Verticals: | Iridium Certus, Maritime |
| Applications: | Cruise Ship, Polar |

Nov 06, 2020
591.76 KB

| | |
| --- | --- |
| Size: | 591.76 KB |
| File Name: | UC_Iridium+Certus_Maritime+Use+Case_Sailing_IMOCA+and+Thales+VesseLINK_110620.pdf |
| Vendor: | Iridium |
| File Type: | PDF |
| Description: | Iridium Certus Maritime Use Case for Skippers, which features IMOCA and the Thales VesseLINK product. |
| Products: | MissionLINK by Thales |
| Services: | Iridium Certus® |
| Verticals: | Iridium Certus, Maritime |

Nov 16, 2020
2.3 MB

| | |
| --- | --- |
| Size: | 2.3 MB |
| File Name: | UC_Iridium+Certus_Maritime+Use+Case_Workboats_112020.pdf |
| Vendor: | Iridium |
| File Type: | PDF |
| Description: | Iridium Certus Maritime Use Case for Workboats. |
| Services: | Iridium Certus® |
| Verticals: | Iridium Certus, Maritime |

Video

Jun 19, 2018
192.51 MB

| | |
| --- | --- |
| Size: | 192.51 MB |
| File Name: | VID_Iridium+Certus_Maritime+Products+Video_JUN18.mp4 |
| Vendor: | Iridium |
| File Type: | MP4 |
| Description: | Iridium Certus Maritime Videos featuring the Cobham SAILOR 4300 and the Thales VesseLINK |
| Products: | Iridium Certus 9810, SAILOR 4300 by Cobham, VesseLINK by Thales |
| Services: | Iridium Certus® |
| Verticals: | Iridium Certus, Maritime |

Jun 20, 2018
192.46 MB

| | |
| --- | --- |
| Size: | 192.46 MB |
| File Name: | VID_Iridium+Certus_Maritime+Cobham+SAILOR+Video_JUN18.mp4 |
| Vendor: | Iridium |
| File Type: | MP4 |
| Description: | Video showcasing an upcoming Iridium Certus products for Maritime, Cobham SAILOR 4300. |
| Products: | Iridium Certus 9810, SAILOR 4300 by Cobham |
| Services: | Iridium Certus® |
| Verticals: | Iridium Certus, Maritime |

Jan 17, 2019
57.51 MB

| | |
| --- | --- |
| Size: | 57.51 MB |
| File Name: | VID_Iridium+Certus_Overview+Video_JAN19.mp4 |
| Vendor: | Iridium |
| File Type: | MP4 |
| Description: | Marketing video providing an overview of the new Iridium Certus service. |
| Products: | Iridium Certus 9770, Iridium Certus 9810 |
| Services: | Iridium Certus® |
| Verticals: | Iridium Certus |

Jun 20, 2018
192.48 MB

| | |
| --- | --- |
| Size: | 192.48 MB |
| File Name: | VID_Iridium+Certus_Maritime+Thales+VesseLINK+Video_JUN18.mp4 |
| Vendor: | Iridium |
| File Type: | MP4 |
| Description: | Video showcasing an upcoming Iridium Certus products for Maritime, Thales VesseLINK. |
| Products: | Iridium Certus 9810, VesseLINK by Thales |
| Services: | Iridium Certus® |
| Verticals: | Iridium Certus, Maritime |

Nov 08, 2019
139.67 MB

| | |
| --- | --- |
| Size: | 139.67 MB |
| File Name: | Plexus-IPC-SFX_final_1920x610.mp4 |
| Vendor: | Iridium |
| File Type: | MP4 |
| Description: | Video introducing Iridium Certus 9770 |
| Products: | Iridium Certus 9770 |
| Services: | Iridium Certus® |
| Verticals: | Iridium Certus |

Sep 15, 2020
215.2 MB

Size:
215.2 MB
File Name:
VID_Iridium+Land+Mobile_Product+Training+Video_091520.mp4
Vendor:
Iridium
File Type:
MP4
Description:

A 3-minute instructional video detailing How to Operate the Iridium Extreme® PTT in English.
Recorded: September 15,2020
Format: Mp4, 720p

Products:
Iridium Extreme® PTT
Verticals:
Land Mobile
Applications:
Push-to-Talk (PTT)

Sep 25, 2020
226.63 MB

Size:
226.63 MB
File Name:
VID_Iridium_Land_Mobile_Product_Training_Video_92420.mp4
Vendor:
Iridium
File Type:
MP4
Description:

A 3-minute instructional video detailing How to Operate the Iridium Extreme® PTT in French
Recorded: September 24,2020
Format: Mp4, HD 720p

Services:
Iridium Certus®
Verticals:
Land Mobile
Applications:
Push-to-Talk (PTT)

Sep 08, 2020
32.88 MB

Size:
32.88 MB
File Name:
VID_Iridium+Land+Mobile+Satellite+Solutions_Video_HD_720p_090320.mp4
Vendor:
Iridium
File Type:
MP4
Description:

Video showcasing Land Mobile Satellite Solutions.
Recorded: September 03,2020
Format: Mp4, HD 1080px

Products:
Iridium Extreme® PTT, Iridium GO!®, MissionLINK by Thales
Services:
Iridium Certus®, Iridium Push-to-Talk
Verticals:
Iridium Certus, Land Mobile
Applications:
Land, Push-to-Talk (PTT)